WHY CAN'T I FIND A BOYFRIEND?
WHY CAN'T I FIND A BOYFRIEND?
A seat by your table in a café is still empty? Why is there no boyfriend/husband sitting next to you? Well maybe you make some of the mistakes described below? It's not too late… The spring is here and the summer is coming. It's a perfect time for a change. :)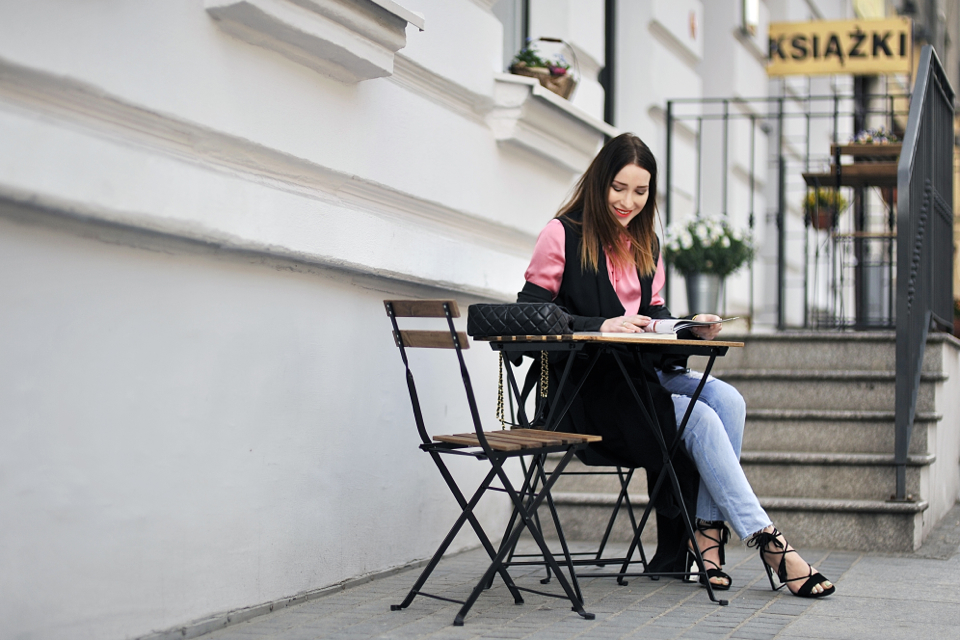 1. You never go out. Perhaps you are spending too much time with your computer/ tablet/ phone… (stop, but of course after reading this post ;) ). If you use tinder or visit some dating websites, that's fine. But there is nothing better than to go out and hang out with people! I met my Cyryl quite by chance. My colleague (now my dear friend :*) spontaneously invited me for a beer with her friends from the university. I didn't know anyone, in fact at the time being I hardly even knew her. It didn't take me long to decide to go. I don't like staying home when something interesting is going on. So I went! And IT happened. Cupid shoot an arrow. From this crazy night out the most beautiful relationship in my life began. Remember, love can find you when least expected. But it's worth to give it a chance and go out.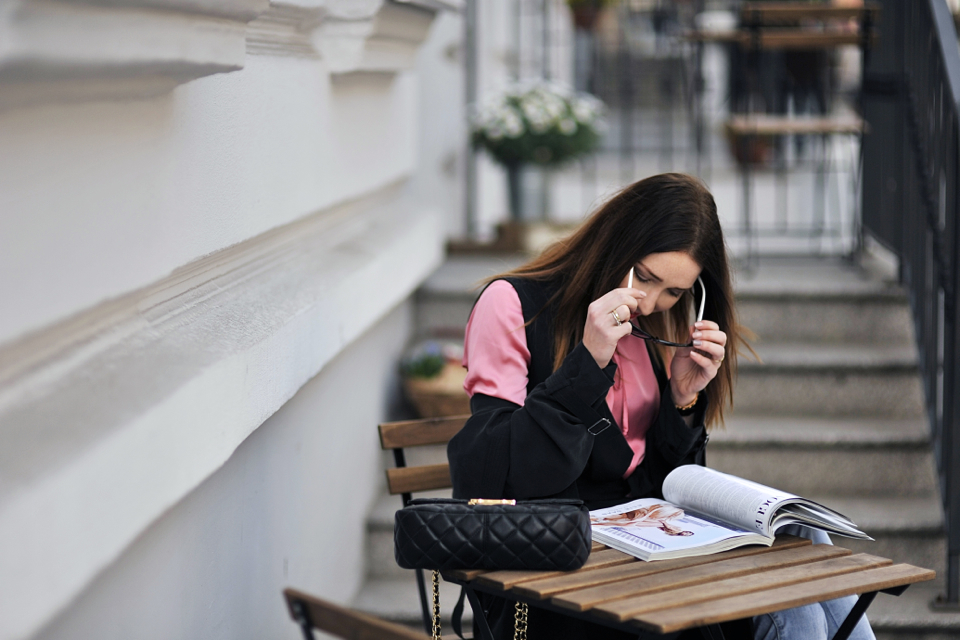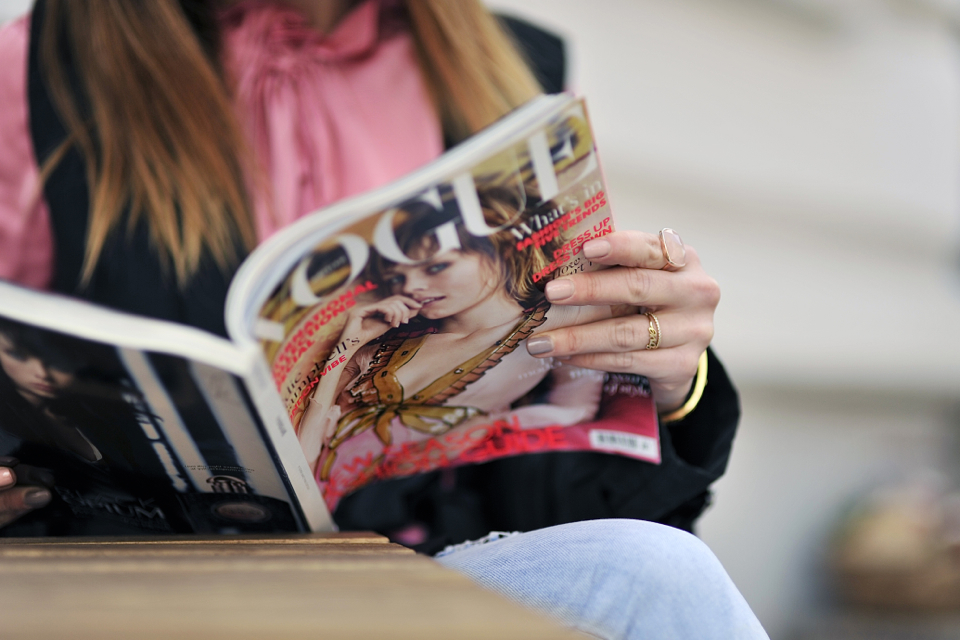 2. They say love is blind, but you need to give someone a chance to notice you. Perhaps you have no boyfriend because you stopped taking care of yourself or how you look like. It can make you feel unattractive. Try changing something! Help yourself feel beautiful again. When you are self confident, others notice. Go to a hairdresser. Or if you have some skin problems find a good dermatologist. You worry about those few extra kilos, start jogging. It is the cheapest method to lose some weight – just pull yourself together and go out! I lost 7 kg thanks to jogging! I know, I know it's not looks that matter but the kind of person you are. But that's only true when you already know someone. Everyone wished to be so noble and don't mind how the other people looks like. But that's not how it works. So let's not pretend, on the very beginning of each meeting people judge by the looks.
I don't really get it how some people believe that the way they look is not important… You care for your inside? Take care of the outside as well. ;) It is also a part of you. Just because you don't care how you look like, it doesn't make you any better or more noble. You need to love yourself. Or maybe just like and accept for the beginning… :) And to do that you need to fight your complexes… I did. It took me a while, but better late than never. I used to put different creams, masks and cucumber mixtures to get rid of my freckles. Now I love having them. Some things you just need to accept.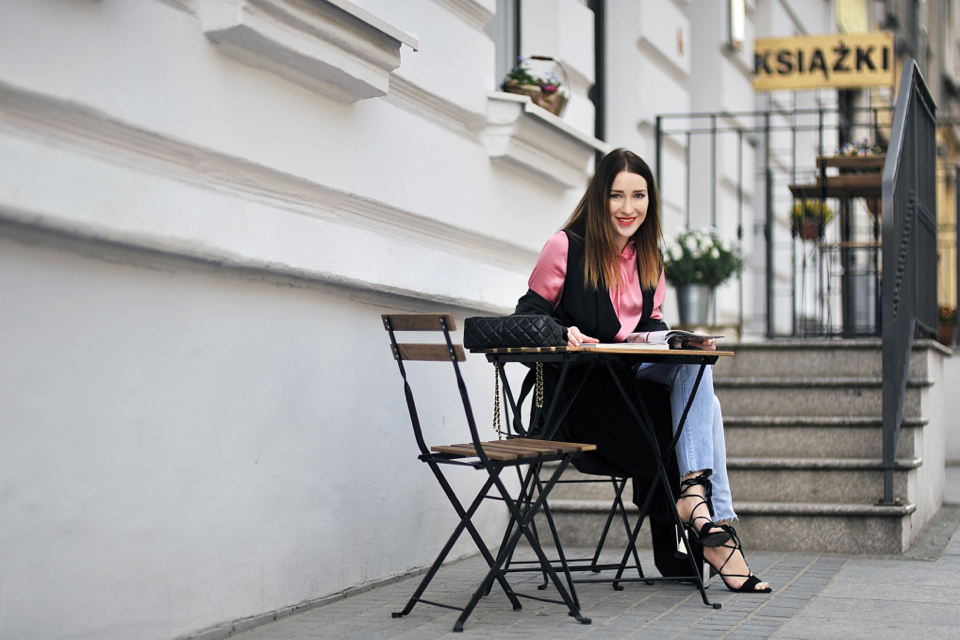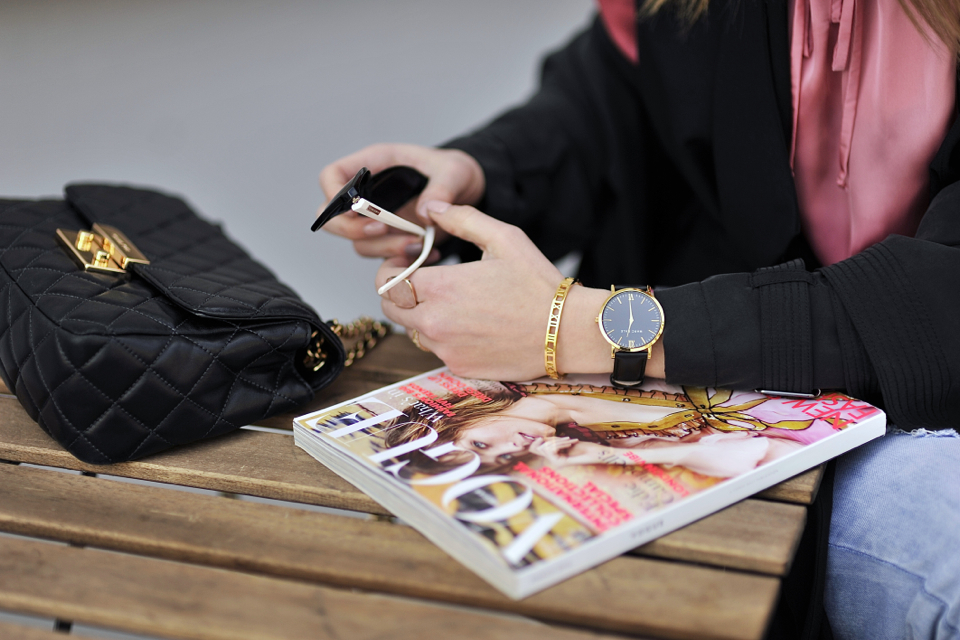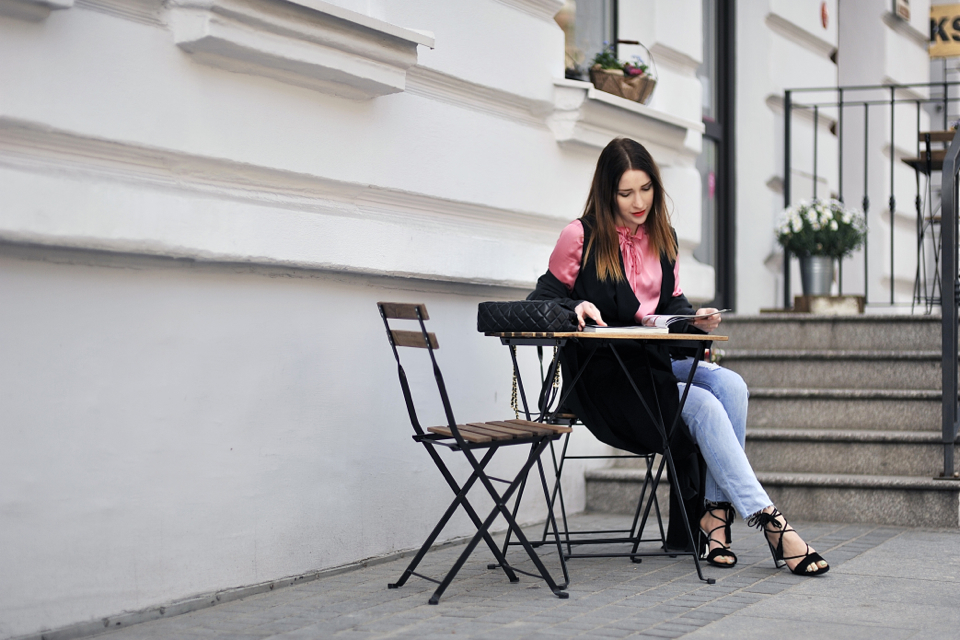 3. You are too picky. You cross out each man you meet? Give them a chance to show who they really are. There are people too shy to show their true selves on the very first meeting. If you don't want to be judged by the cover, don't make it to the others. Perhaps someone not very attractive you didn't want to date, is more witty, intelligent and interesting than any guy you would ever meet. If you want other people to give you a chance, give one to them. Sometimes you can see an exceptionally beautiful woman with average looking boyfriend or husband. ;) I guess there is something in that!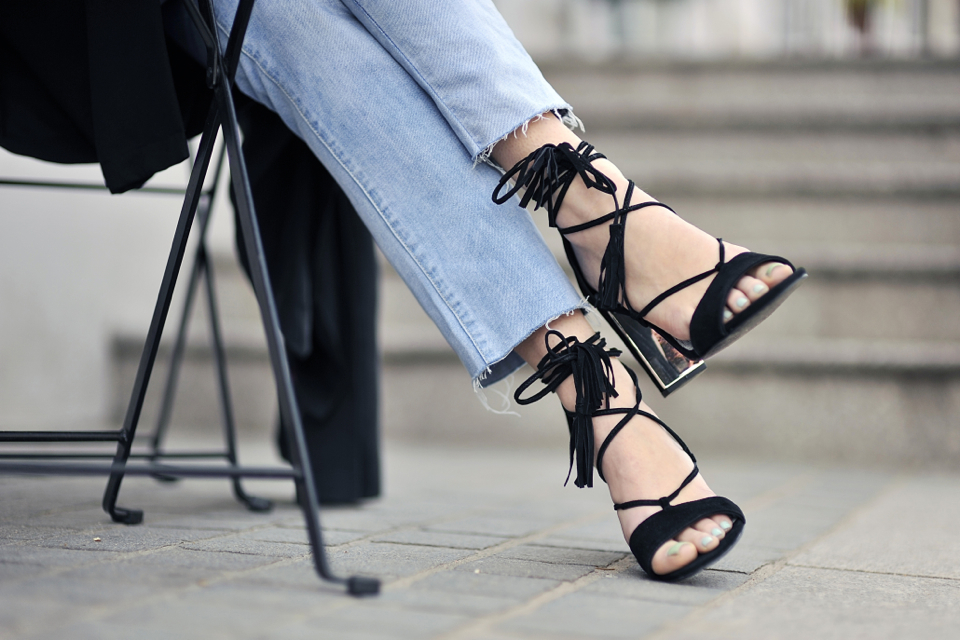 From the bottom of my heart I wish you finding a true love. It feels pretty amazing, when you have someone near you to share everything with and support each other. Really amazing. :))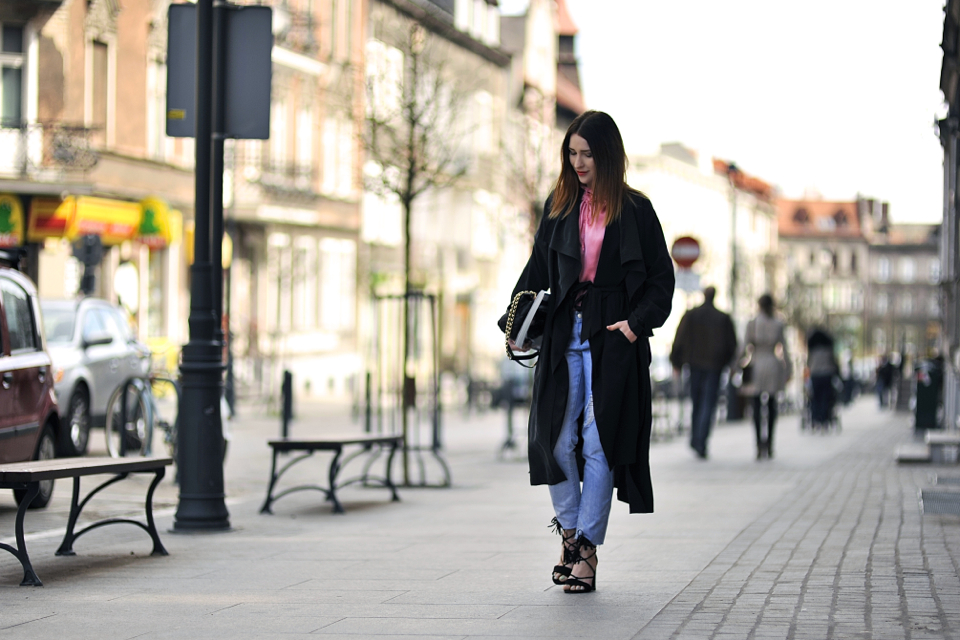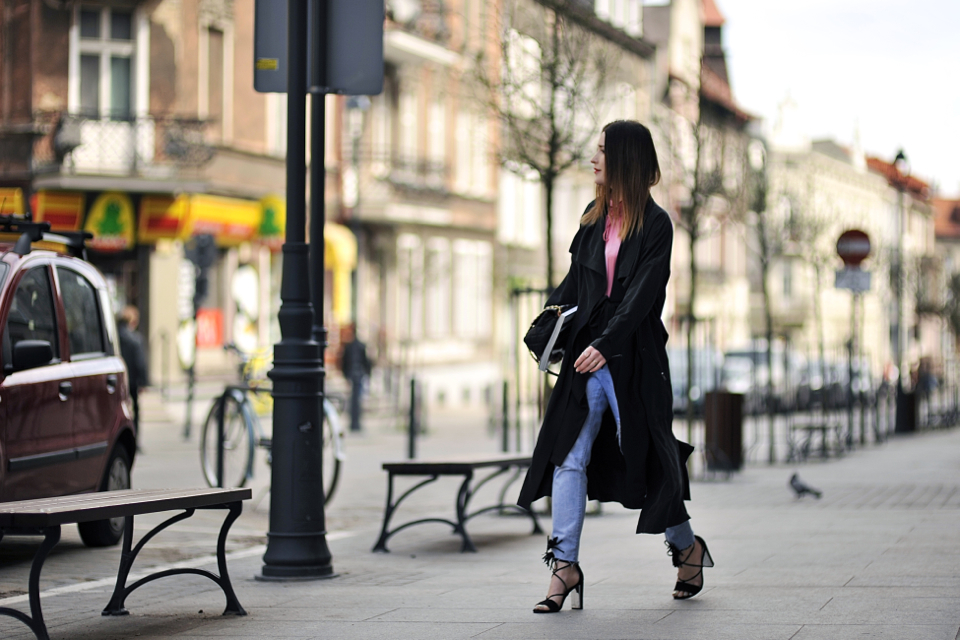 All of my other coaching guides can be found in the bookmark labelled Secret. :)
PHOTOGRAPHER: Cyryl
LEATHER BAG: Michael Kors via. CHIARA
RAW HEM JEANS: Top Secret
PINK FLARE SLEEVE TOP: Mateusz Prinz
BLACK TRENCH: Kappahl
BLACK VEST: Kappahl
WATCH: Marc Bale
RINGS: Artelioni, similar here
BRACELET: The Peachbox
SUNGLASSES: Solano
SHOES: Reserved
Post why can't i find a boyfriend appeared first on shinysyl.com