WHAT DRESS TO WEAR TO A WEDDING, RULES FOR WEDDING GUESTS OUTFITS
WHAT KIND OF DRESS TO WEAR TO A WEDDING, RULES FOR WEDDING GUEST OUTFITS
What kind of dress to wear as a wedding guest?
When it comes to the length of a dress I believe the best are knee-height or long dresses. Too short dress makes you look daring, and the wedding is time to look elegant rather than daring.
When it comes to a cut however, you can choose anything you want. Pick the one that flatters your silhouette (the one that enhance your waist or hides something you don't feel good about, for example a flare dress can help you to hide large thighs).
My advice – buy a dress in advance. Actually you can buy one the moment you see the dress you like and you look good at. I'm going to a wedding in August but I've already found the dress I'd be wearing – it's on the photos today. ;) Forewarned is forearmed!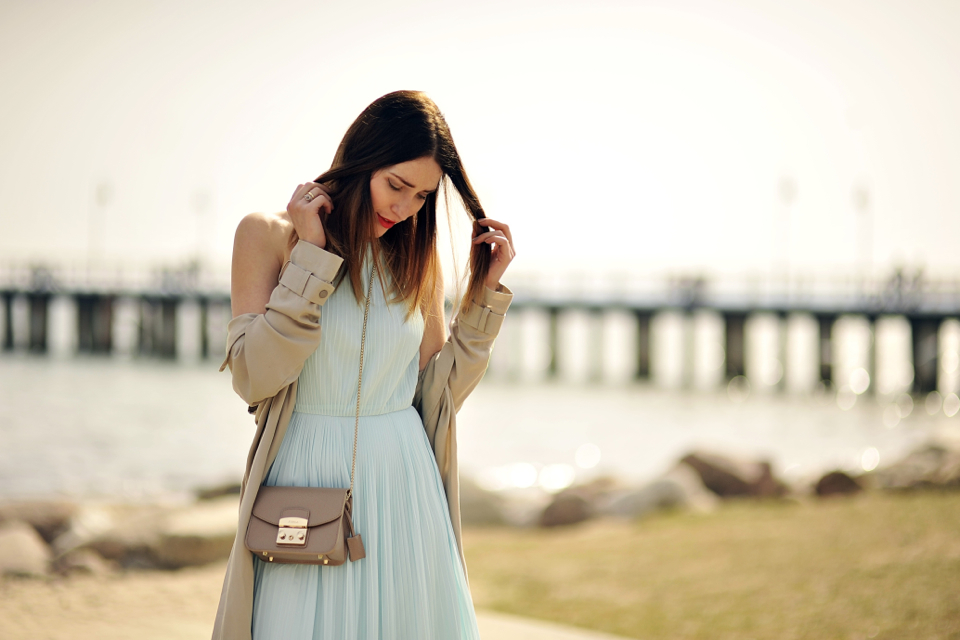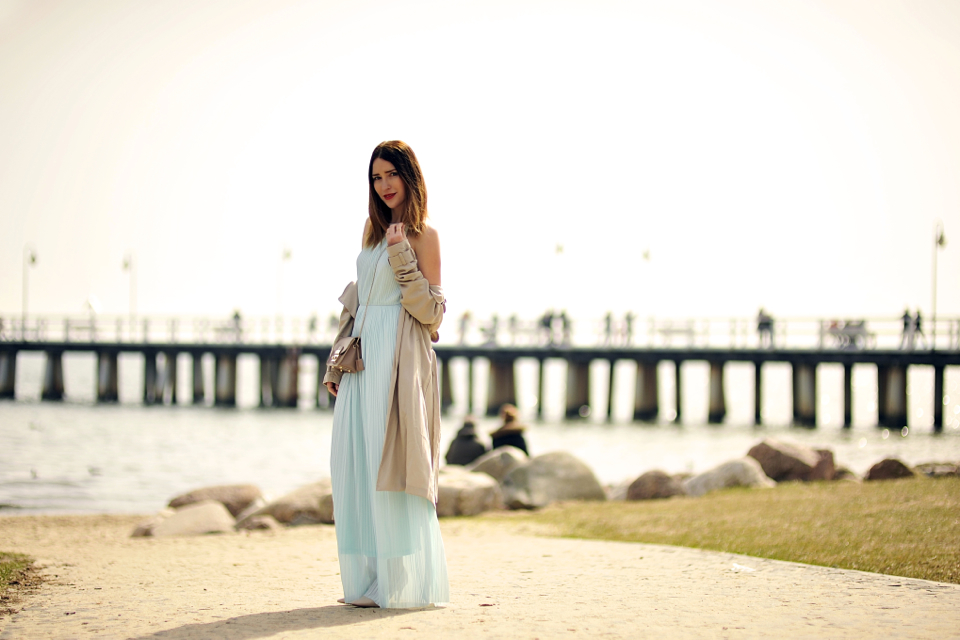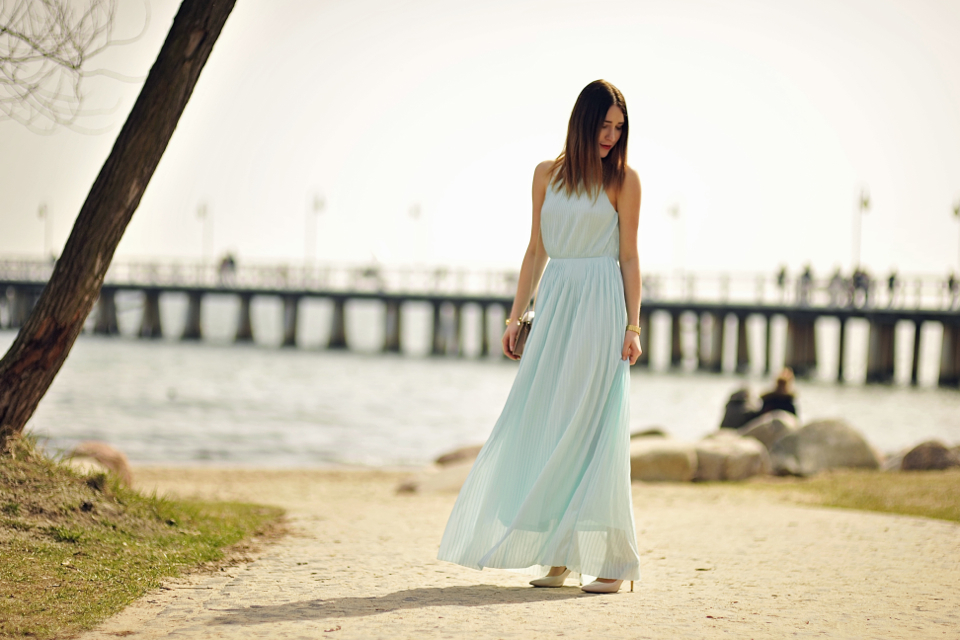 What not to wear to a wedding?
If the wedding ceremony is in the church, you shouldn't wear anything too daring. Mini dresses or too much cleavage works better on birthday parties or a hen nights. ;)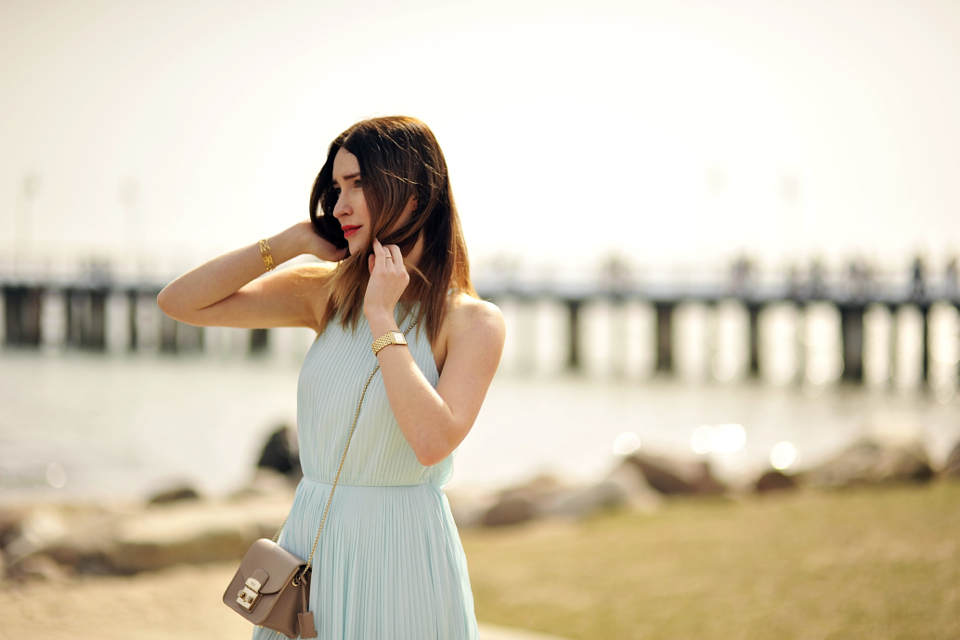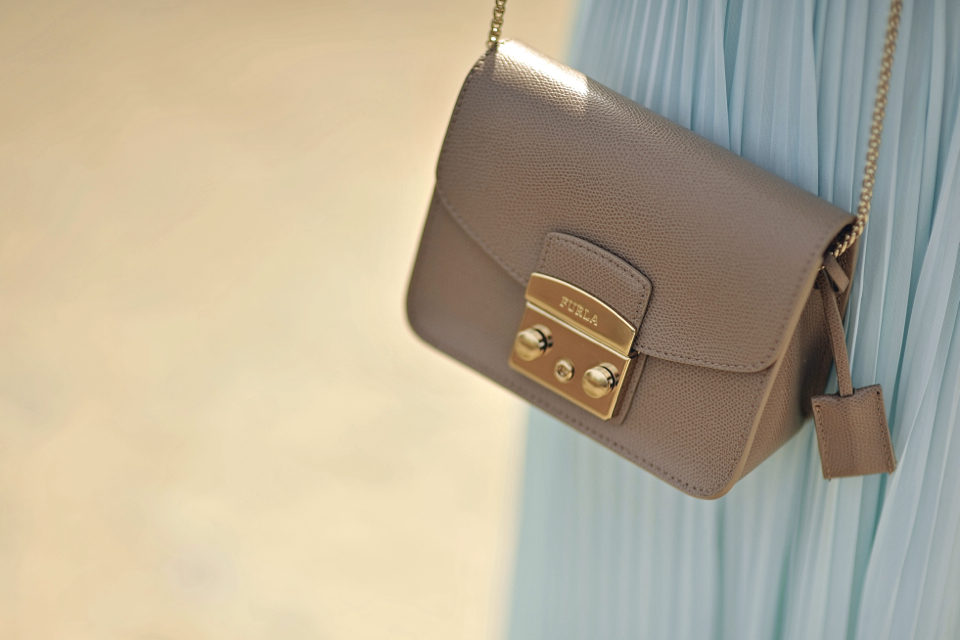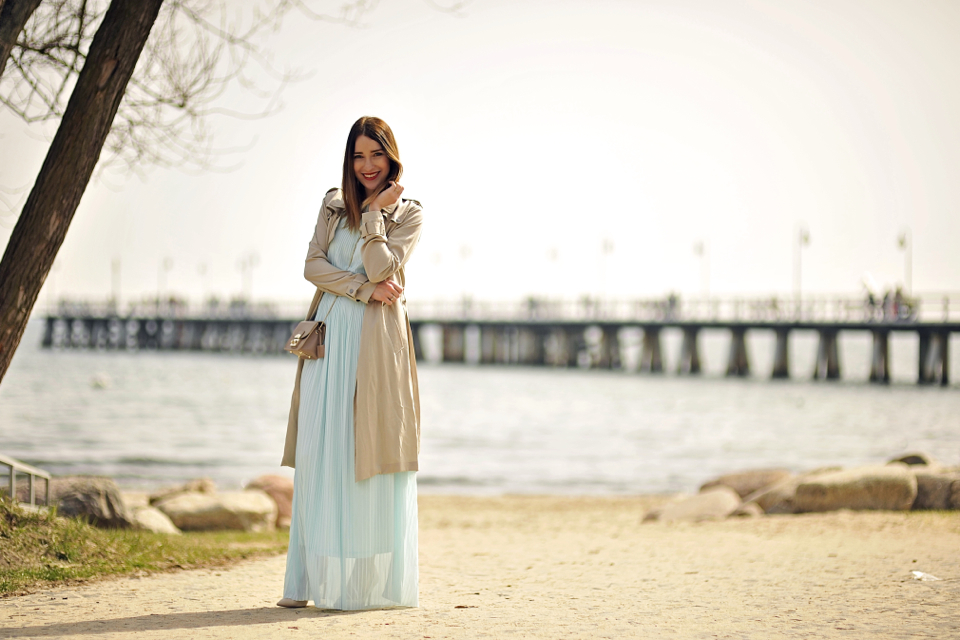 Keep in mind that it takes a more or less a year (or sometimes even more) to organize a wedding party. Respect all the effort the bride and the groom put to organize the whole event and start thinking about your outfit much earlier. Do not wait till the very last moment, because it might turn out that your only choice is a little black dress.
What to wear over the dress?
Now, that's a challenge. Most of the dresses look best saute! No boleros, capes and so on. I think the best solution is a delicate scarf (definitely not a fur stole ;) ) or a coat or a jacket. I don't really like boleros, actually I avoid them as much as I can. In today's outfit you see me in a trench coat. I believe this light, unlined, neutral coloured trench is a really good solution. What do you think?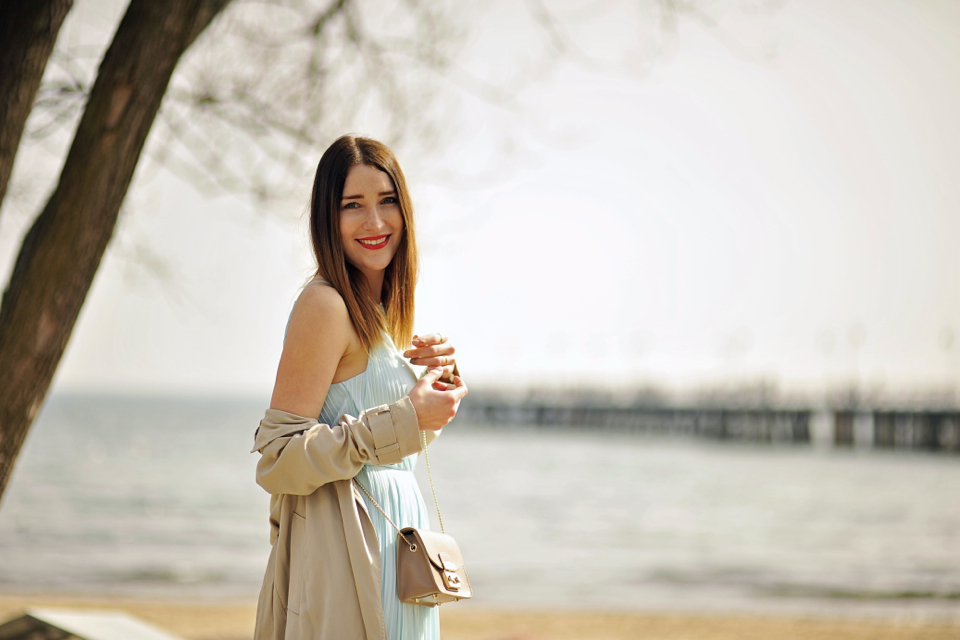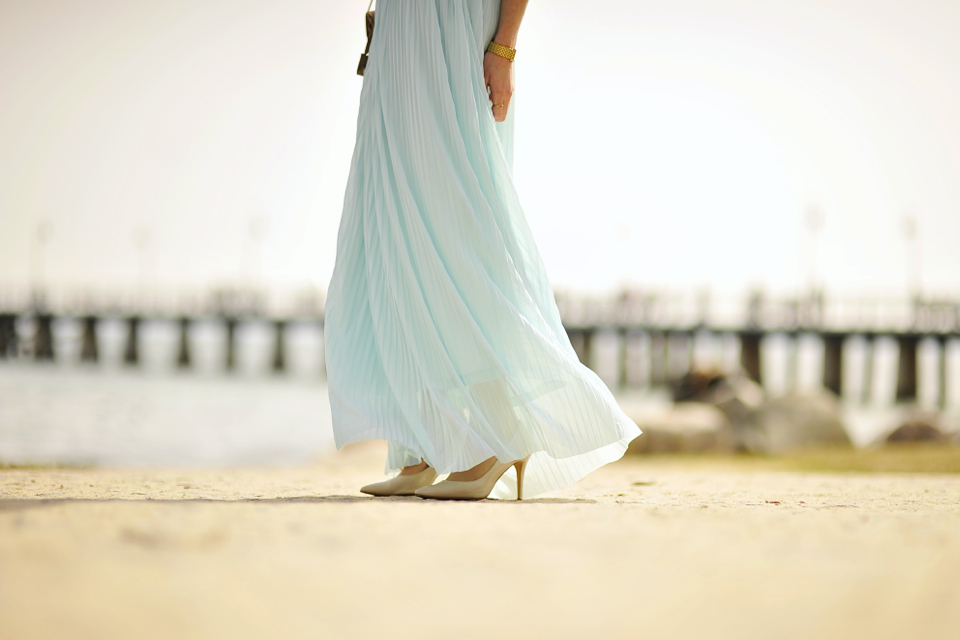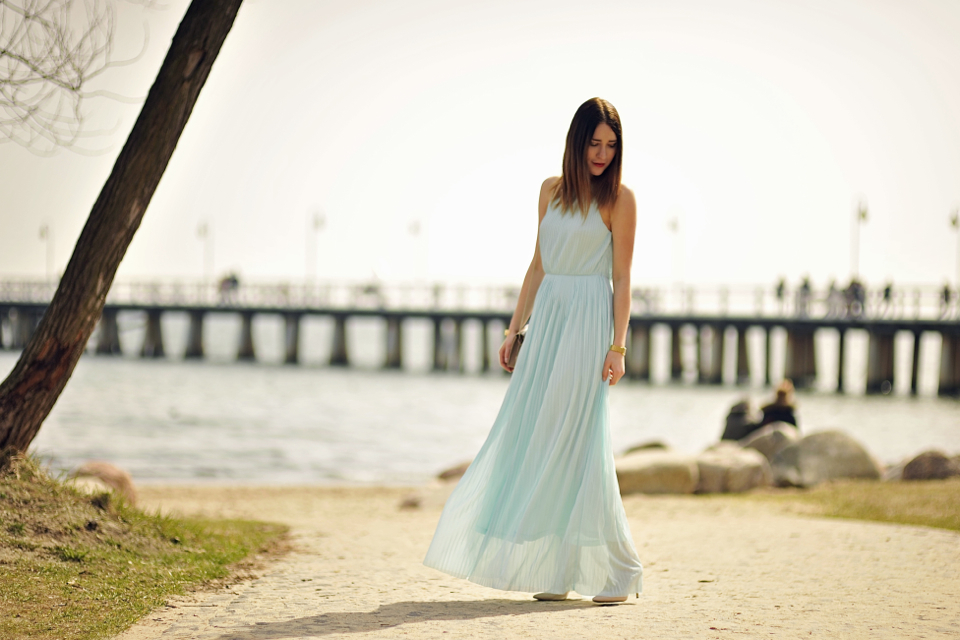 What footwear to a wedding party?
Comfortable! You can even wear ballet pumps. It is the bride that draws everyone's attention on that day, she is the most important person on a wedding party. If you are willing to wear a fancy new pair of shoes, put a pair of flats in your bag. I discovered that for me the best are heels not higher than 8 cm. Try on different heights before the party to find the one that works for you. You will know what you are looking for and finding a new pair or choosing from ones you already have will be much easier.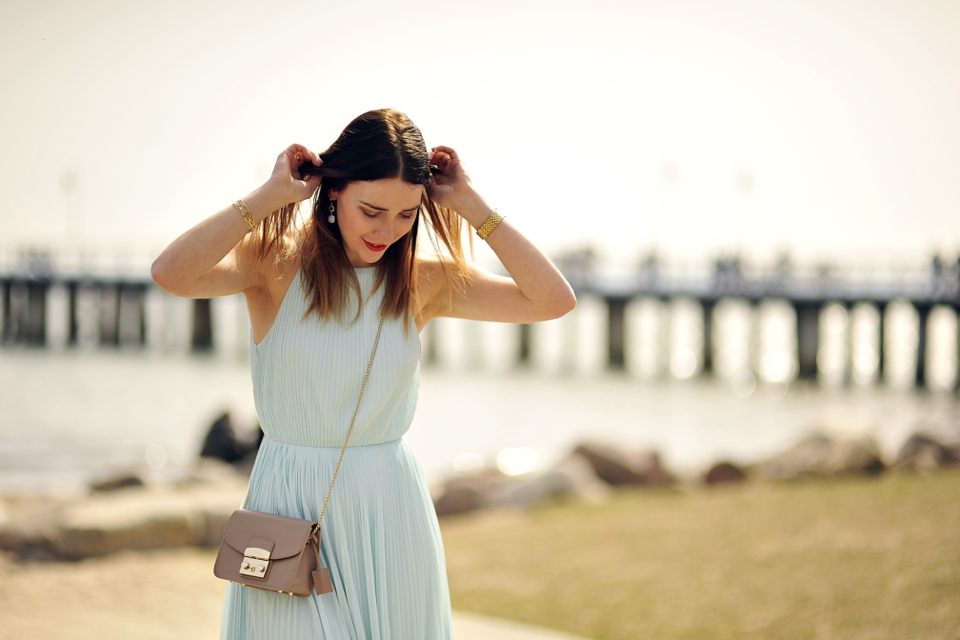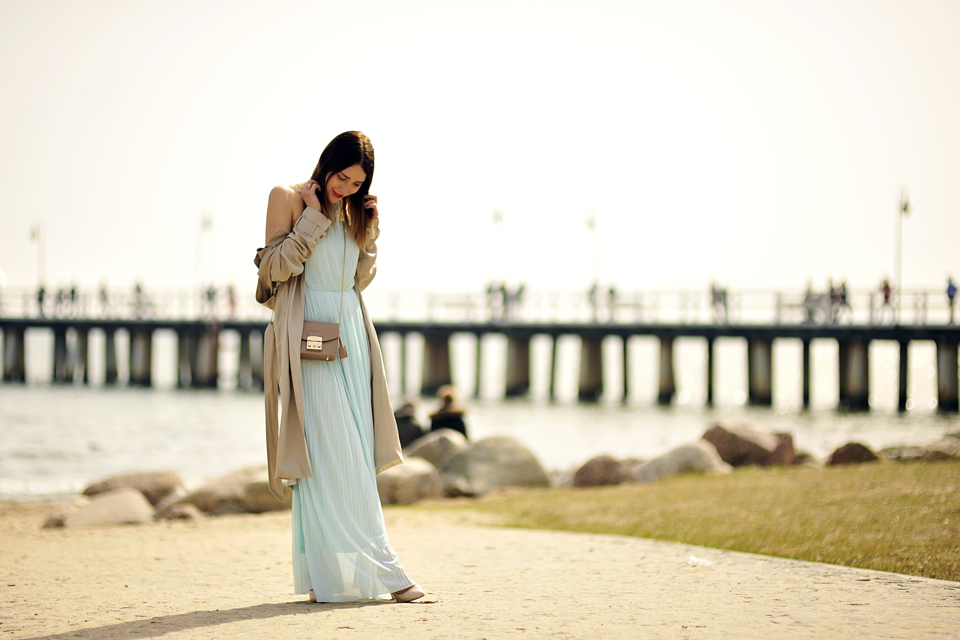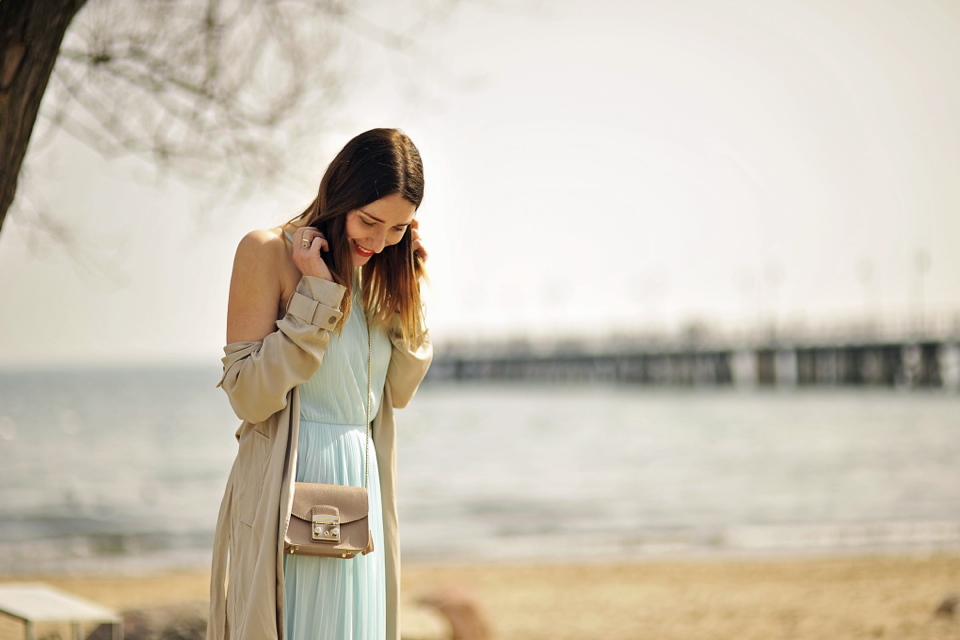 All my articles related to wedding can be found in the bookmark labelled Wedding. :)
PHOTOGRAPHER: Cyryl
LONG PLEATED DRESS: Mohito
BEIGE TRENCH COAT: New Look
BEIGE HIGHHEELS: New Look
BAG: Furla, model Metropolis
EARRINGS: Artelioni
GOLD WATCH: Elixa
BRACELET: Klara Kostrzewska
Post what dress to wear to a wedding, rules for wedding guests outfits appeared first on shinysyl.com