WEDDING MUSIC, WEDDING PLAYLIST
WEDDING MUSIC, WEDDING PLAYLIST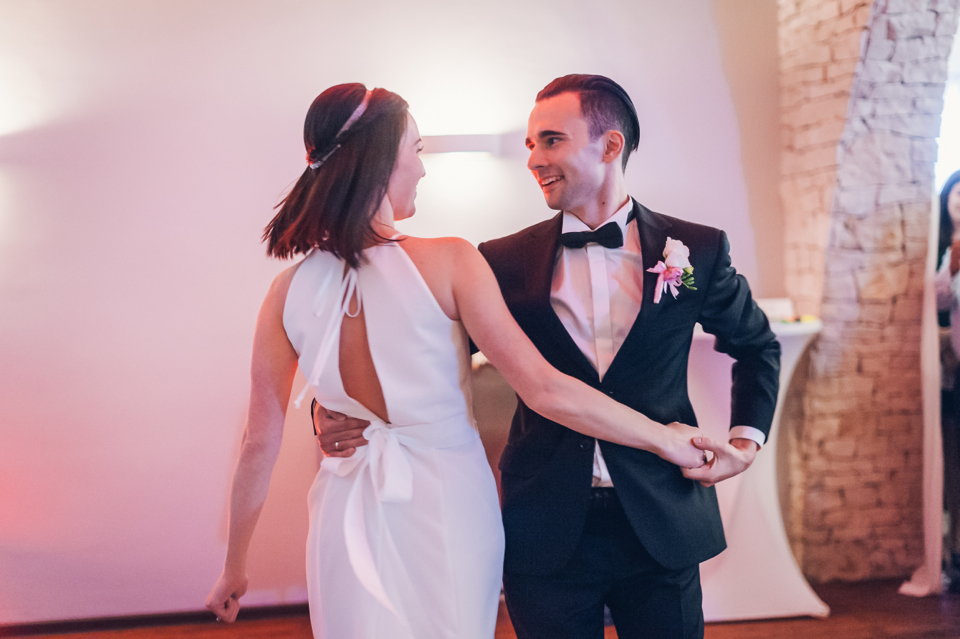 DJ or a live band?
This choice was really easy for us. From the very beginning we both wanted a DJ. I'm not really into wedding bands. I just hate a drum machine sounds coming from the synthesizer. And most of wedding bands unfortunately use one. I've always liked orginal songs, and live wedding bands tend to prepare their own versions of popular songs. The other problem is sound system. It's rather issue for the band or a venue owner, not the newlyweds. But I know I would be worried (that the sound is not right or there are some feedbacks…). I have a tendency to pay attention to the sound, as you might know we used to have a band with Cyryl – fortunately not a wedding one ;)!).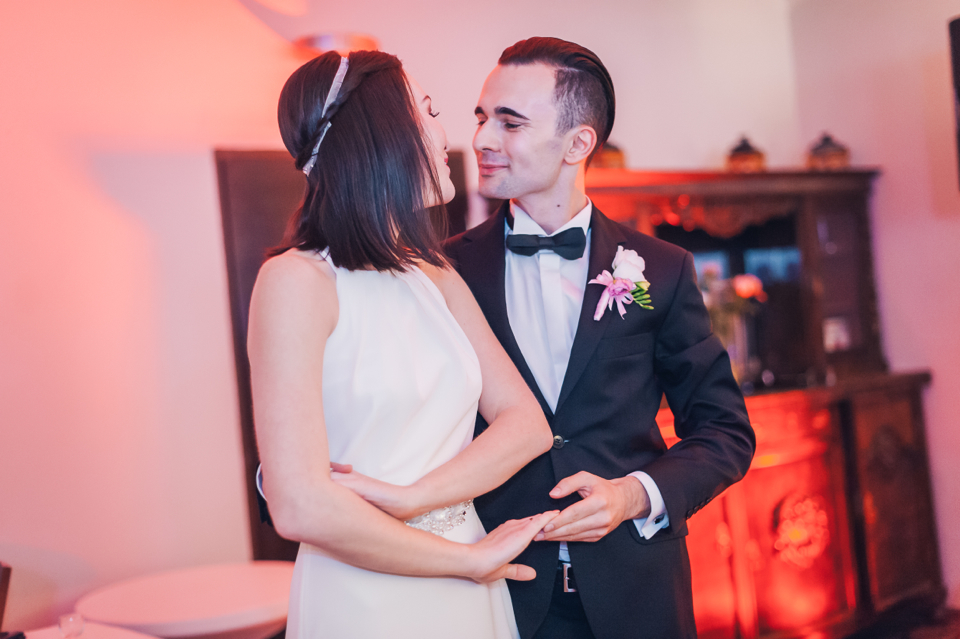 What songs for the wedding reception?
Ones you like! List of acceptable wedding songs is quite long. You have to take into consideration songs that both younger and older people like. Think also about hours of the wedding reception. Ours started at 7 PM, so we thought that older guests would have most fun around 11 PM. After that the dance floor was more for the younger guests. That's why we chose our music according to those timelines. Then we were thinking what our friends favourite music is. We like elektro most, so the last song played was the Moderat-Versions (we simply love this one!), but we knew that this song might not be for everyone.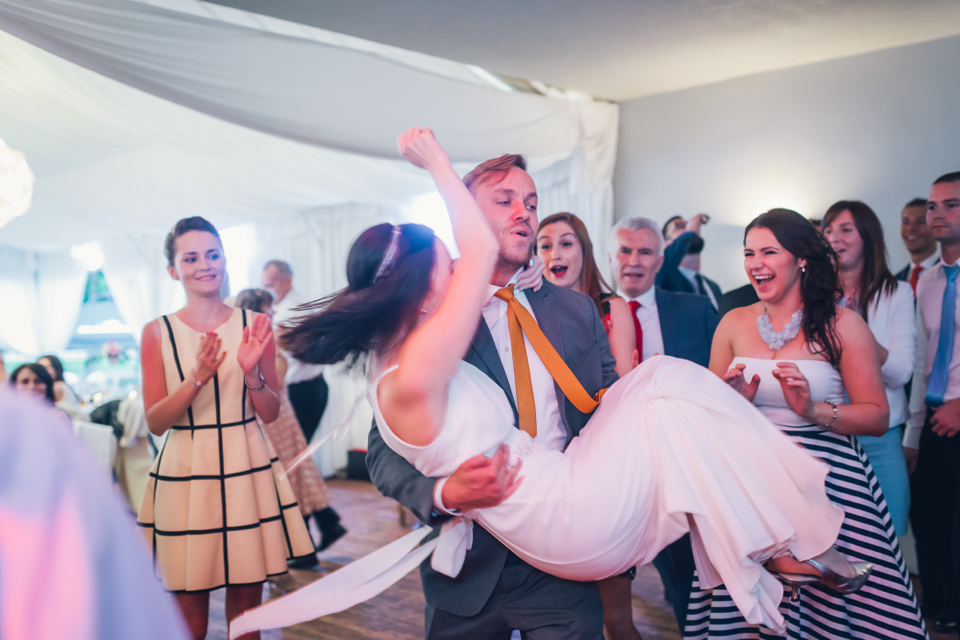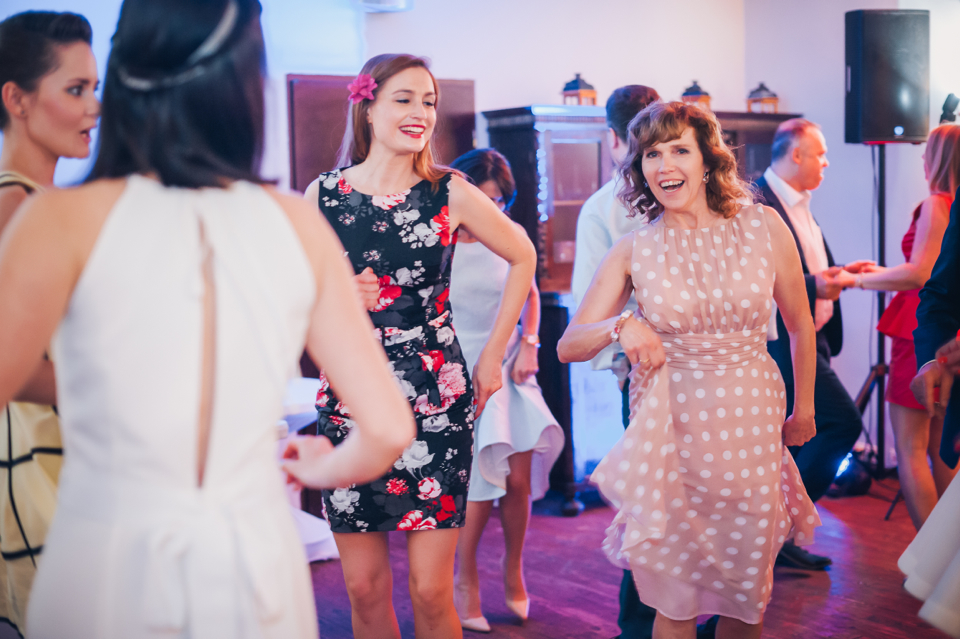 Wedding playlist
Our wedding leitmotif was Paris and Eiffel Tower so we asked DJ to play some old French songs during the diner. Our first dance was from Amelie soundtrack: La valse d'Amelie – version orchestre. When the wedding cake arrived we had Edith Piaf's – Milord. During unveiling ceremony (it's a Polish wedding tradition) we had a classic that you could hear at Married… with Children TV series – Love and Marriage by Frank Sinatra. And when we were thanking our parents for bringing us up and giving them gifts we had Louis Armstrong – What a Wonderful World in the background.
What's funny, during the reception DJ came to us and said that when he saw our wedding playlist he thought "what a strange couple"! No one would party with this music played… But when he saw how many guests were dancing he said we were right… It was really nice! :) When I think now about creating this playlist – it was so fun. We listened to CDs, wrote down our fav songs. It was awesome!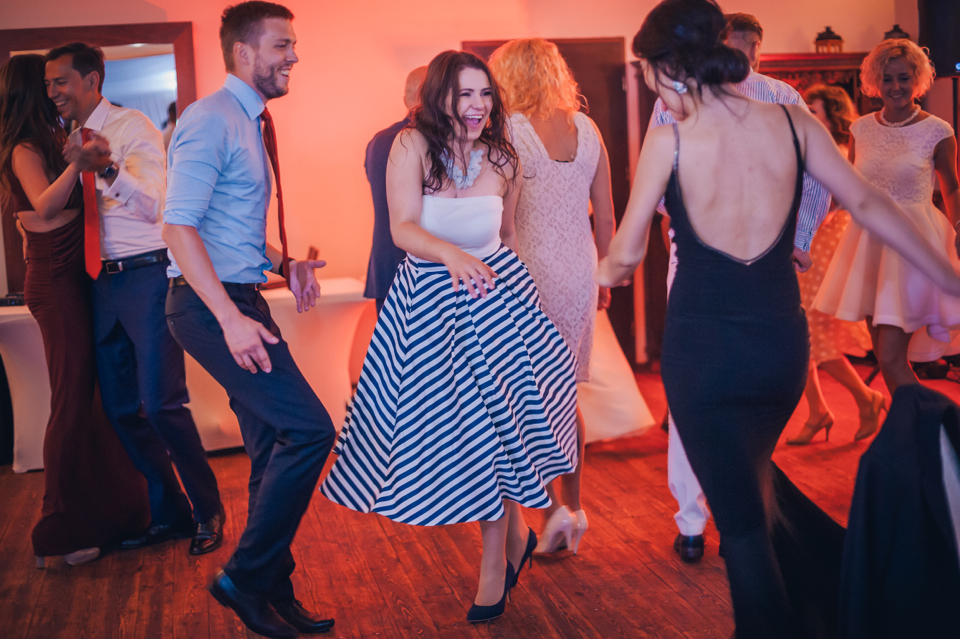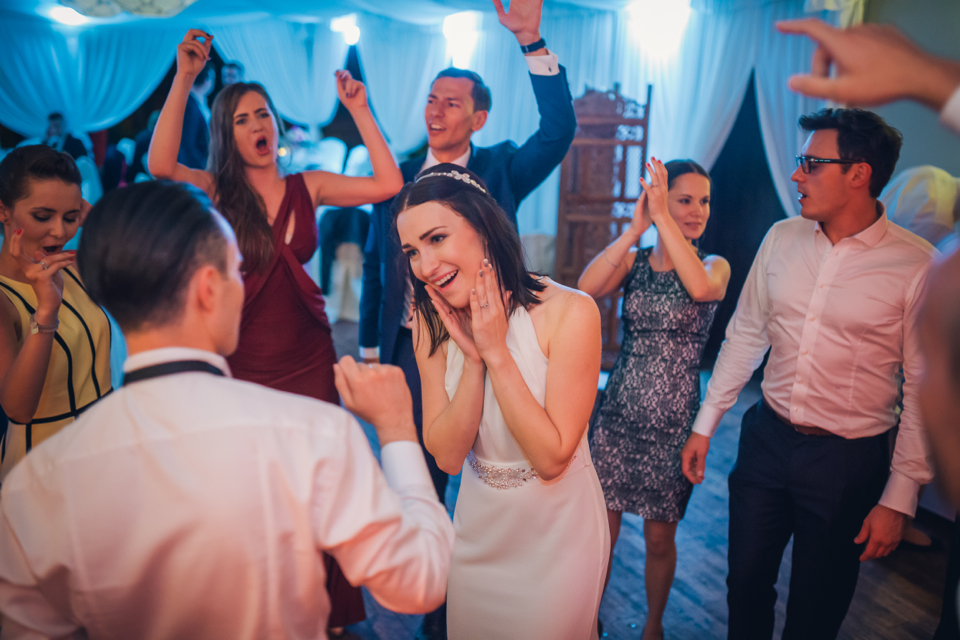 Here's some of the songs we had played before 11 PM:
Oasis – Wonderwall, Justice – We are your friends, Rudimental ft. Emeli Sande – Free, Kings of Leon – Sex on fire, Michael Jackson hits, Queen hits, The Beatles hits, Foster the People – Miss you, Basement Jaxx – Take me back to your house, and some 80s and 90s songs that everyone loves. We didn't want any disco polo! It's Polish dance music with simple melody and slightly vulgar lyrics, played at almost every wedding in Poland. But we didn't want it, and that was out of the question! I'm allergic to all disco polo songs.
Out wedding playlist after 23:
Franz Ferdinand – Take me out, Franz Ferdinand – Ulysses, The Killers – Somebody told me, Prodigy – Omen, Prodigy – Smack my bitch up, Chemical Brothers – Swoon, Chemical Brothers – Push the button , Grimes – Genesis, Grimes – Oblivion, Austra – Lose it, Crystal Fighters – Follow, Fatboy Slim – The rockeffeler skank, Fatboy Slim Eat sleep, rave, repeat, Alt-j – Taro, White Stripes – Seven nation army, Caribou – Sun, Caribou – Jamelia, Crystal Castles – Baptism, The ting tings – Great dj, Dizzie Rascal – Bonkers, Basement Jaxx – Breakaway, Blur – Song 2, Arctic Monkeys – When the sun goes down, Arctic Monkeys – Dancing shoes, Arctic Monkeys – 505, Arctic Monkeys – Brainstorm, Kavinsky – Nightcall.
I do know it is not really a traditional wedding playlist. But the dance floor was full, and my shoes after the reception looked like if I've climbed the Mount Everest – worn out heel tip and all scratched. So much fun!
All my articles related to wedding can be found in the bookmark labelled Wedding. :)
Post wedding music, wedding playlist appeared first on shinysyl.com