WEDDING INVITATIONS EIFFEL TOWER – PARIS MOTIF
WEDDING INVITATIONS EIFFEL TOWER – PARIS MOTIF
We got engaged in Paris to choosing the right leading motif was just a formality. I have always liked invitations with a Paris motif, anyway. :) I searched for the ready invitations online for quite a long time. But I didn't succeed. Fortunately girls from Maria Just Do It helped me. They are professionals who organise all kinds of events like Kasia's Tusk blog anniversary, and Zosia's Ślotała baby shower. In my case they transferred my idea from the piece of paper to computer and found a proper printing house… Let me show you how the process looked like.
It all started with finding some inspirations. I recommend pinterest. I liked this invitation most: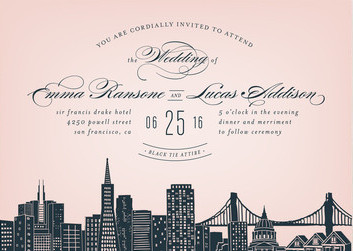 And that's how my design looked like… Just don't laugh at me.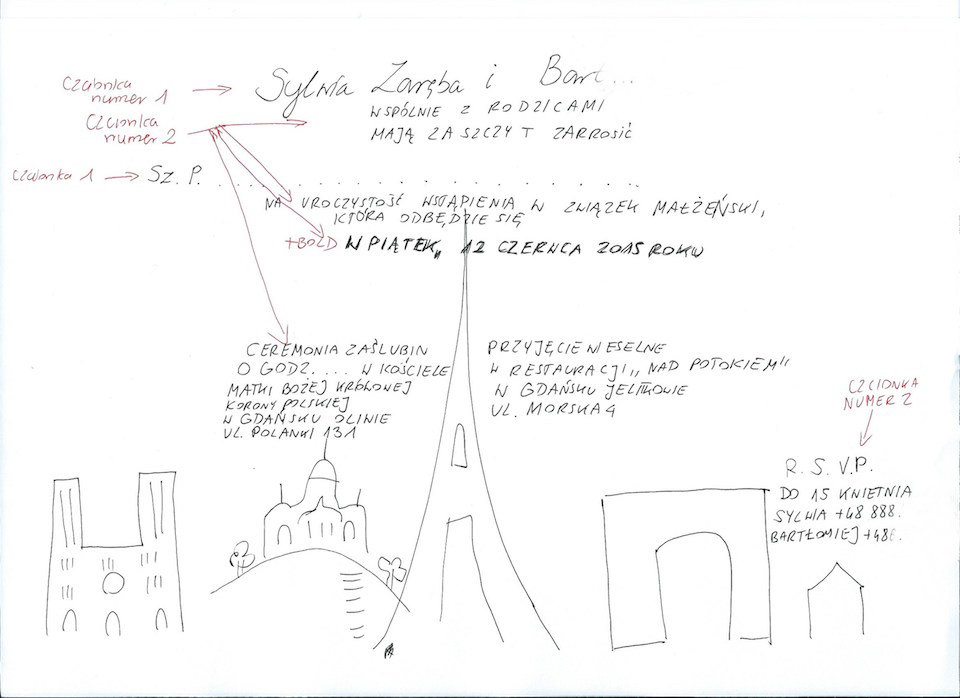 After we worked on some details, the final outcome was this. All invitations were hand written. Cyryl's father helped us with that. It looked really tasteful. Hand written names of the guests looks really nice on wedding invitations.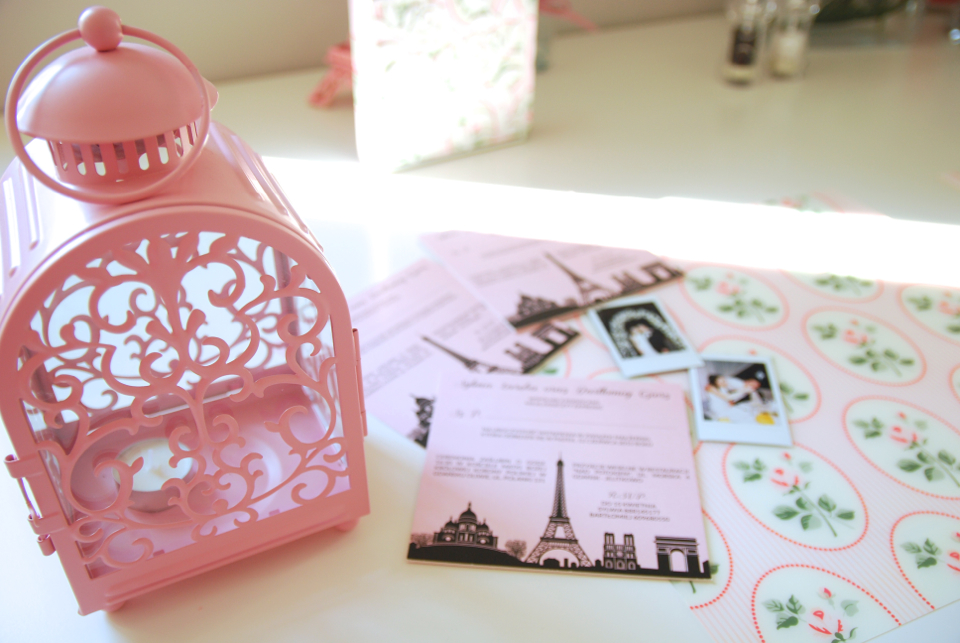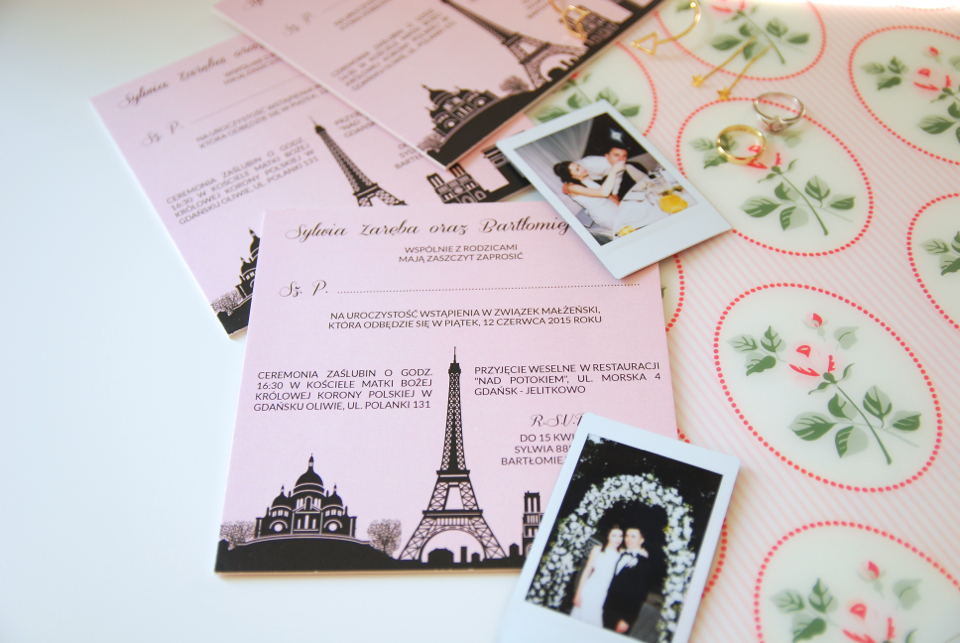 My tips about wedding invitation?
1. Do not order as many invitations as guests on the list… Probably most of your wedding guests are couples. So if you take a number of guests and divide it in two, you get a close number of invitations you really need. Of course, you need to have some extra ones, but surely you don't need like 50 of them. (It generates the cost and there is plenty other to cover from your wedding budget).
2. Start thinking about the invitations as soon as possible. Graphic design, printing house, any changes, writing them all down… It takes time, and you can't have your invitations sent at the last minute. I started searching for ideas in the middle of November (the wedding was in June).
3. Create few versions. I mean invitation for the whole wedding and other just for church (without the reception) and the invitation without response date (in case you would like to invite someone just before the wedding).
All my articles related to wedding can be found in the bookmark labelled Wedding. :)
Post wedding invitations eiffel tower – paris motif appeared first on shinysyl.com