WEDDING GUEST BOOK – HOW TO DO IT YOURSELF?
WEDDING GUEST BOOK – HOW TO DO IT YOURSELF?
I knew from the very beginning that we need to have a guest book on our wedding! :) I love collecting memories and I knew this guest book would make a beautiful keepsake.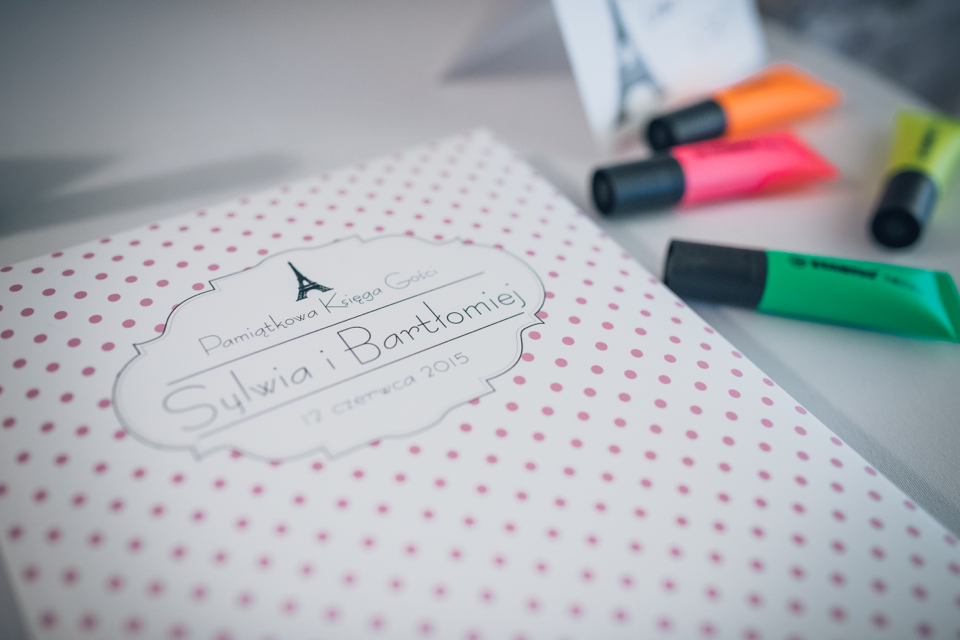 I wanted everything on my wedding to be consistent, so I decided on a personalised guest book. I found it online at allegro (it's a kind of Polish eBay), unfortunately the link expired, but I'm sure you will find something nice just typing: wedding guest book. I got to choose the colour of dots, ribbons and inscriptions on a front cover and first page. Our wedding leading motif was Eiffel Tower, so I asked the seller to put a tiny one on a front cover. :) I must say it came out really tasteful!
Our friends got married a year before us and I have to admit we copied their idea to have a polaroid of each of our guests and put this photo to the guest book. Some time ago I won Fuji Instax camera in some competition, so I only had to buy some additional cartridge with color film… They're bit expensive but I think such an occasion is worth it. :)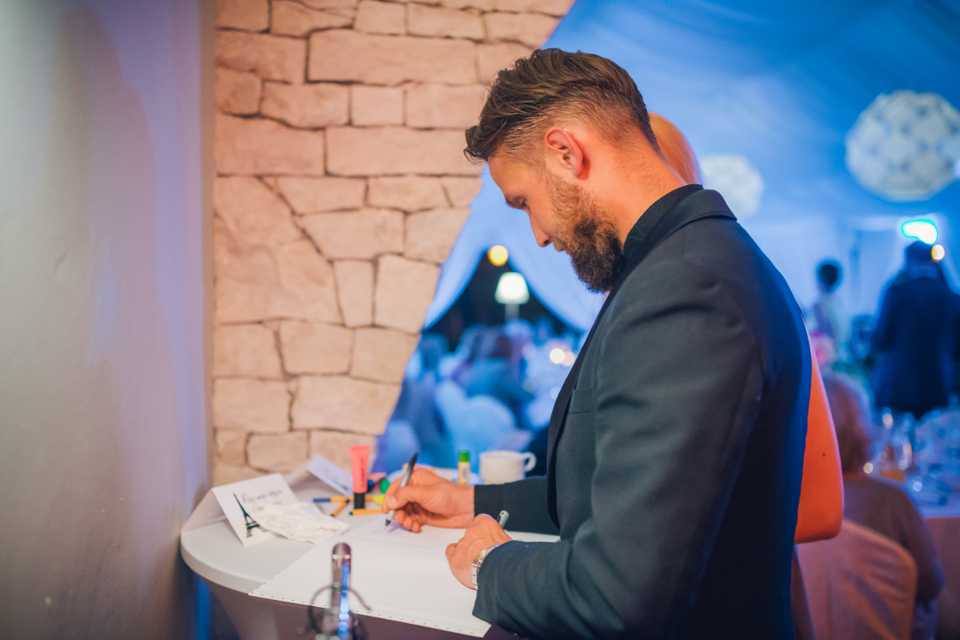 In the wedding hall we had a special table with wedding guest book, markers, fineliners and glue of course! So everyone could glue their photo.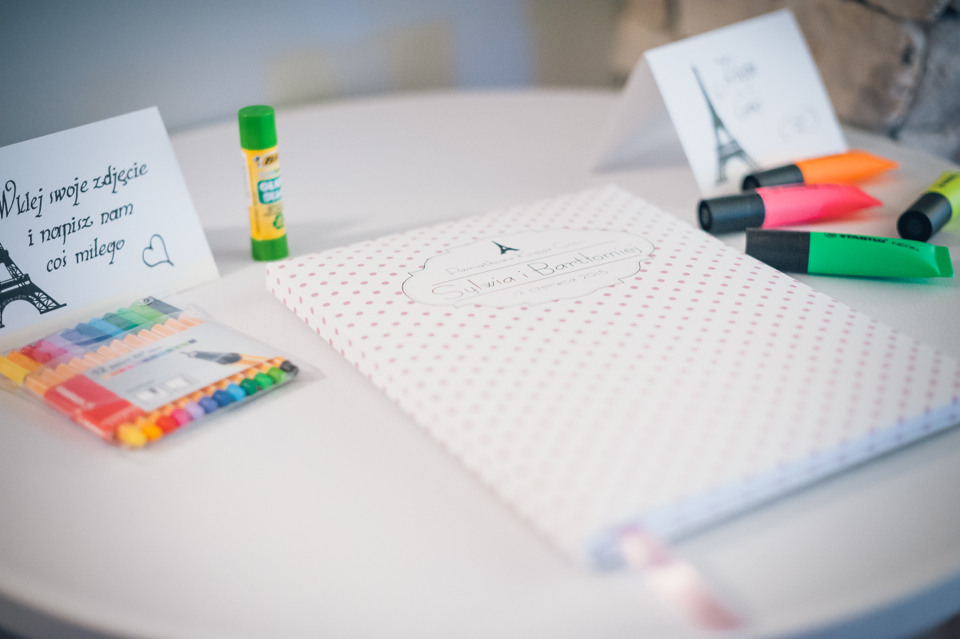 Our friends were taking pictures of everyone during the supper. It is a good moment because everyone is still at their seats and you won't forget about anyone.My friends also told guests to glue their photos in the guest book and helped to find it.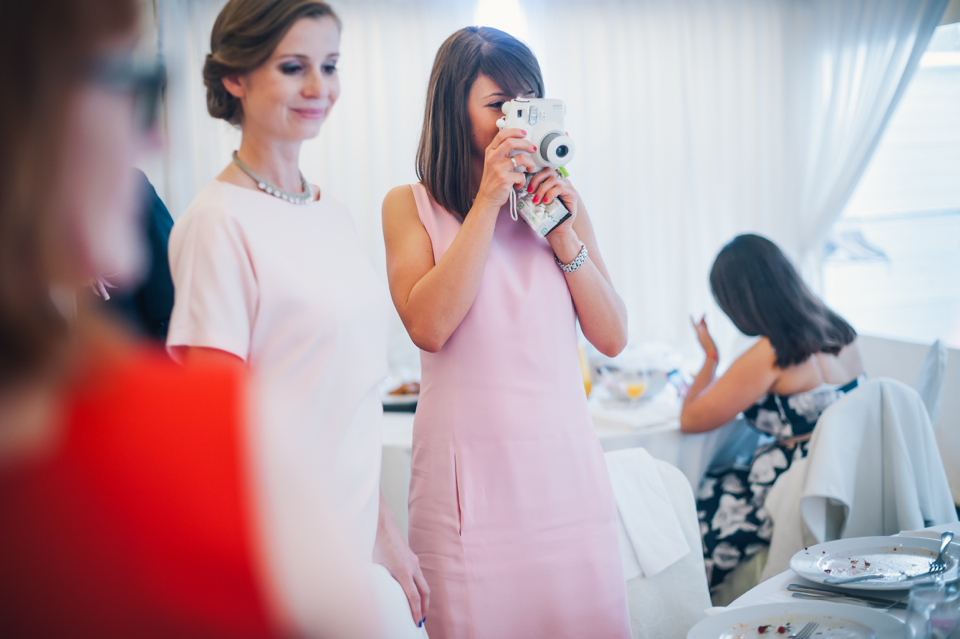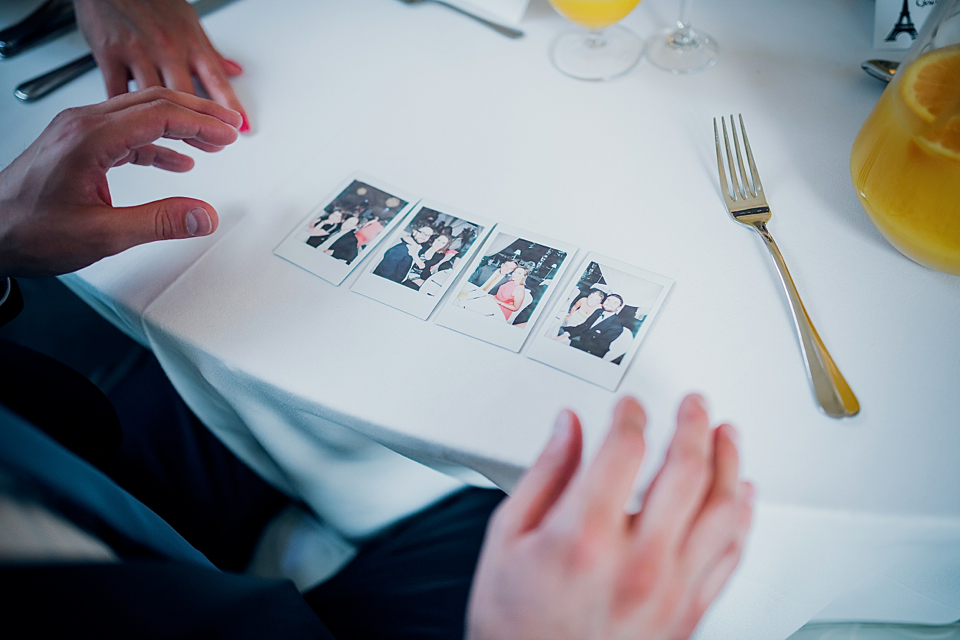 How should the first page of your wedding guest book look like?
Ours looked like this…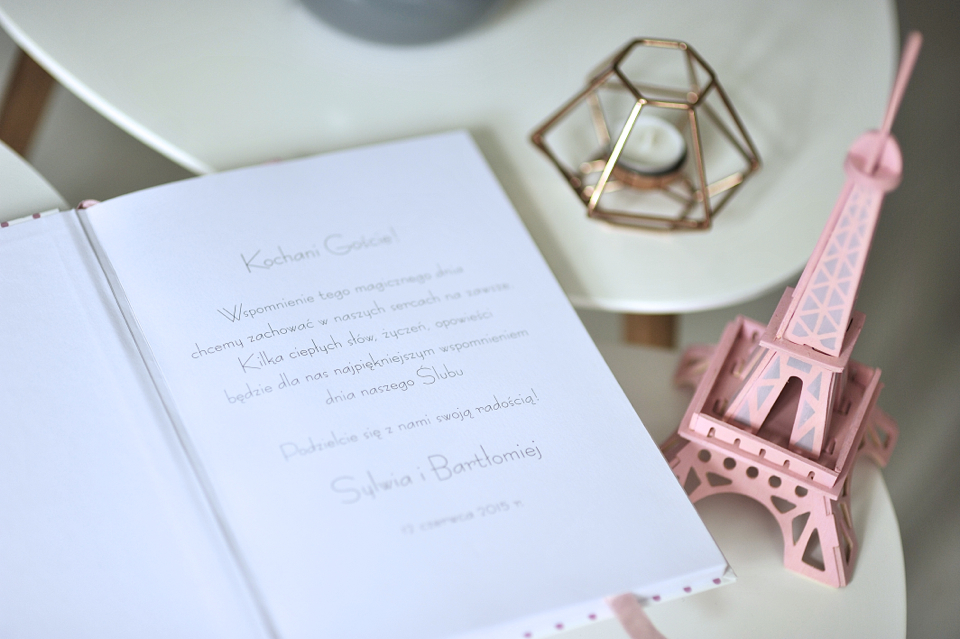 Are you planning to have a wedding guest book? Or maybe you already had one? Let me know how it looked like… And tell me: how often to you look back and read those notes?
All my articles related to wedding can be found in the bookmark labelled Wedding. :)
Post wedding guest book how to do it yourself appeared first on shinysyl.com