HOW TO SPEND YOUR SUMMER VACATIONS AT HOME?
HOW TO SPEND YOUR SUMMER VACATIONS AT HOME?
Today beside the usual set of outfits I've prepared something special for you. :) Yesterday I was invited to one of major Polish stations' show "Question for Breakfast". We talked about spending vacation in city. If you wonder how did I manage, here's a link: Question for Breakfast".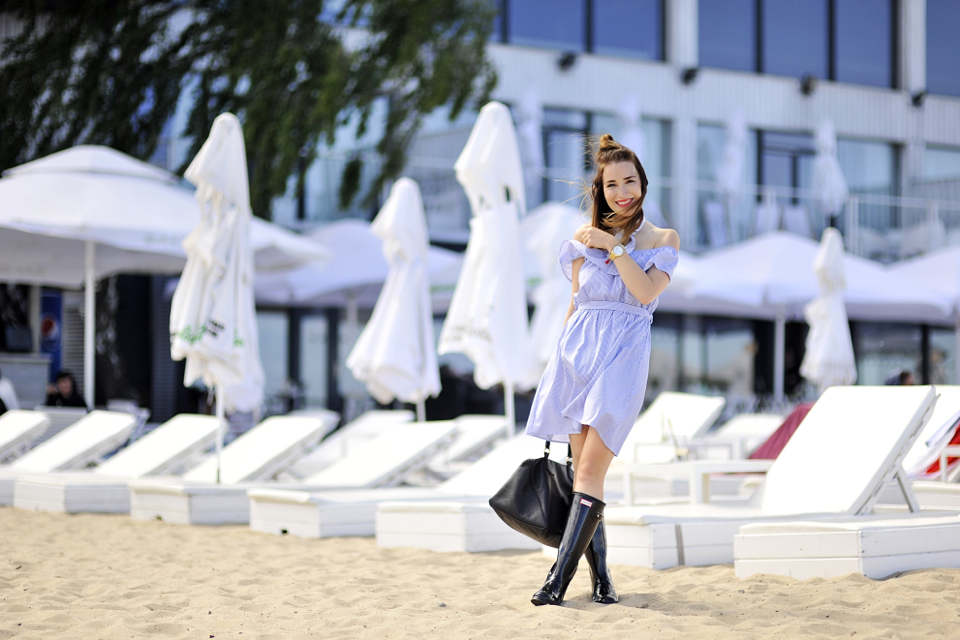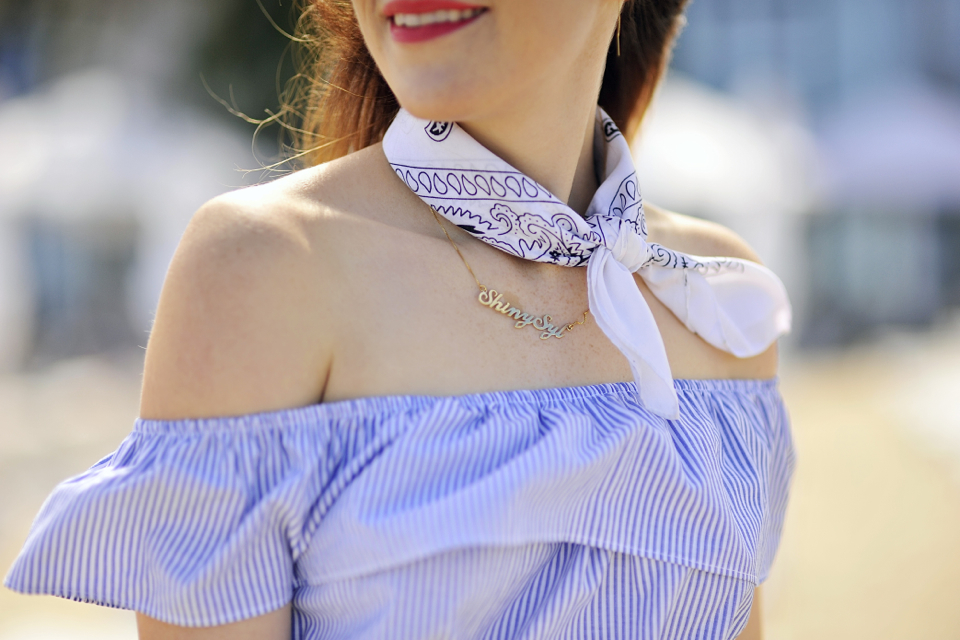 I haven't been anywhere for my summer holidays for last year and a half. I think that I mastered the art of spending vacation in the city to perfection. I am motivated, full of energy and in a good mood. So I would like to share with you some ideas for summer vacation at home.
1) Nature. I am so lucky to live in Gdansk and to have the Baltic Sea and sandy beaches and small knolls in the Tricity Landscape Park.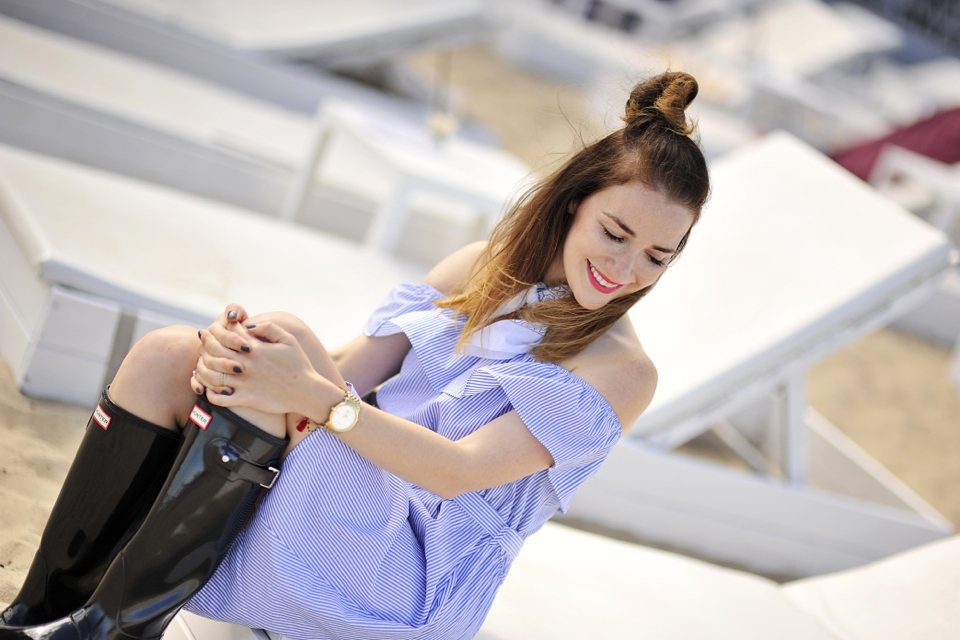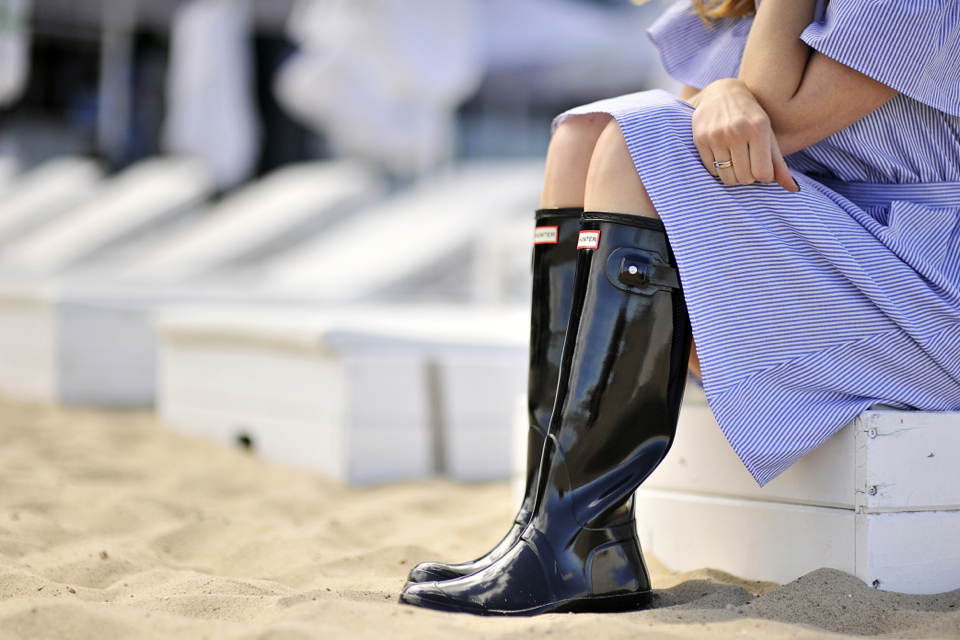 2) Sport. Summertime in the city is perfect for all kind of activities like bike trips, kayak tours, roller skating and of course walking. The first and the last one are my personal favourites.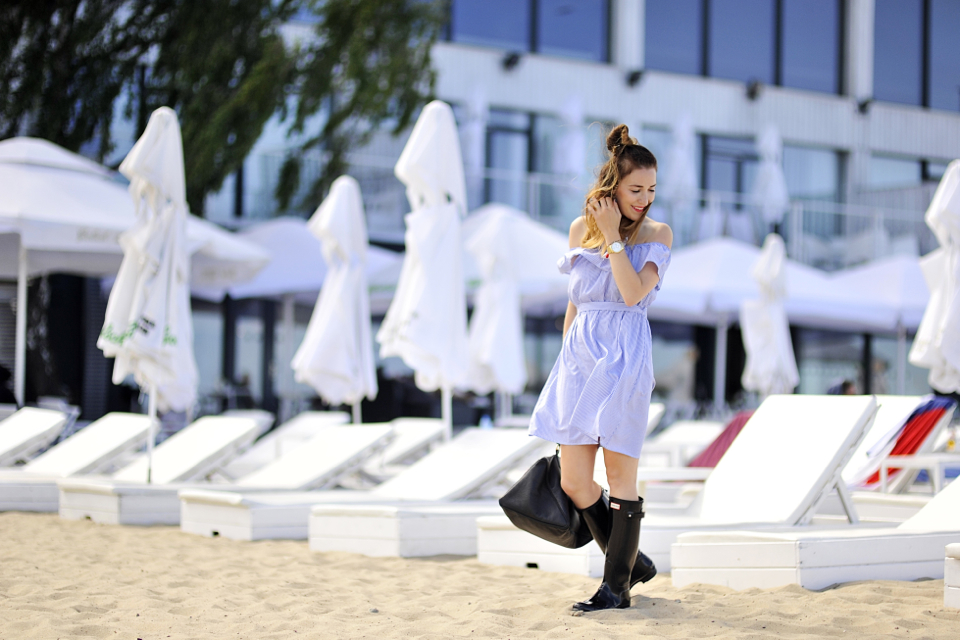 3) City attractions. There are plenty of them in the Tricity. One of my favourites is just walking around, looking at everything – architecture and people. At the same time I'm looking for interesting places for photo shoots or nice cafes and restaurants. There are also very nice alternative walks organized by the City Culture Institute, as well as Gdynia modernism theme walks. And they are for free! Another very nice summer attraction are outdoor cinemas. Take a look at the repertoires of the outdoor cinema on the Shakespeare Theatre terrace, summer cinema in Gdynia Orłowo and the one on the Sopot pier. Read a local newspaper to check what's your city has to offer.
4) Friends. It is always fun to spend time in a nice company. Nothing makes me more relaxed than spending time with my friends. There are so many different things you can do together like a picnic, a barbecue, watching movies together or playing board games. Or maybe you'd prefer to make some dinner for your friends or bake a cake and make some tea? They are all great ideas!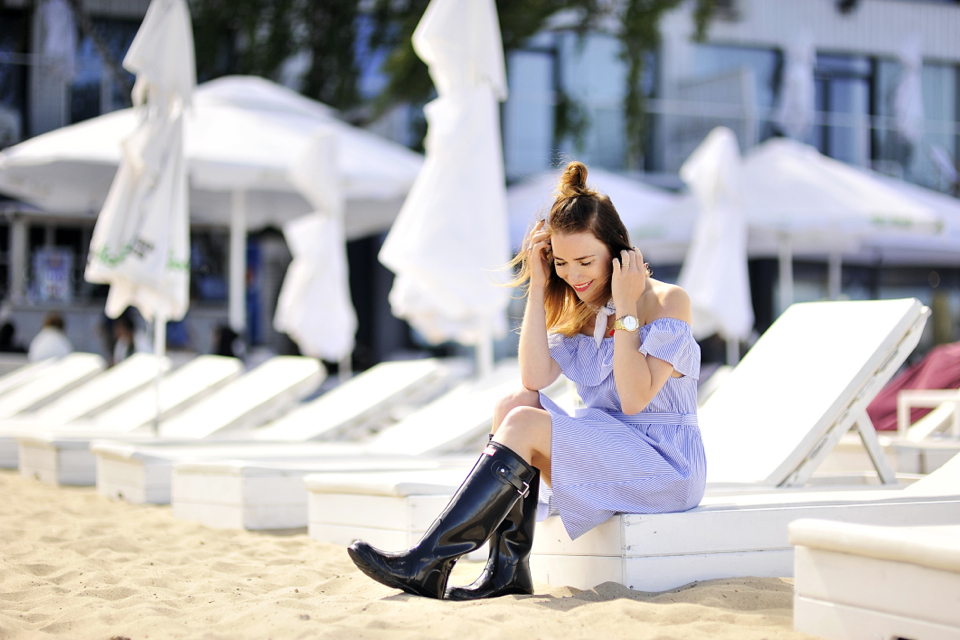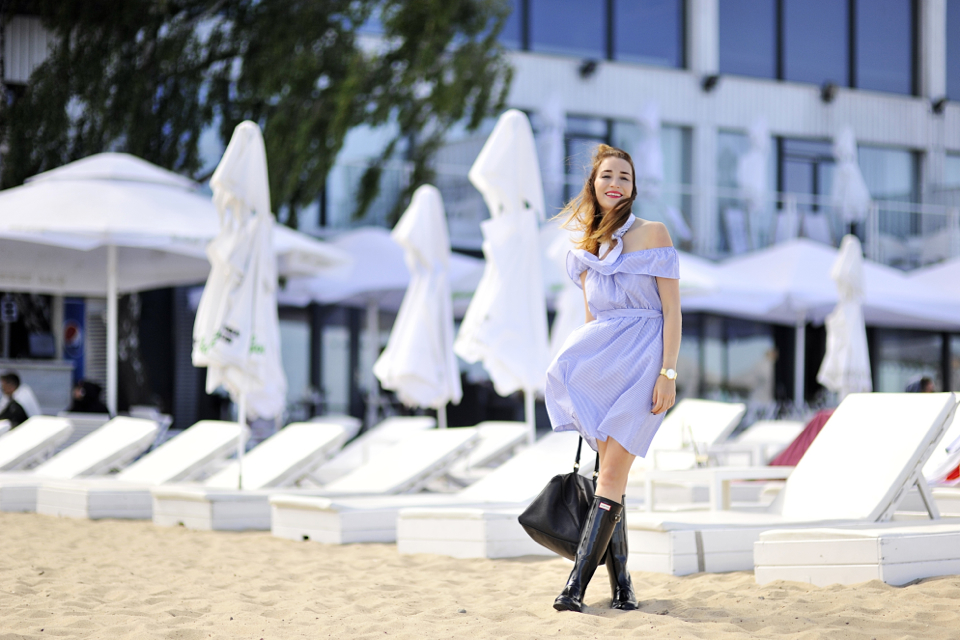 I wonder how do you spend your vacation at home? Share your methods in the comments below. What is your favourite thing to do during your work-free summer vacations.
All of my other coaching guides can be found in the bookmark labelled Secret. :)
PHOTOGRAPHER: Cyryl
DRESS: Orsay, similar here
BAG: ECID
WELLINGTONS: Hunter via butsklep
SCARF: No name
BRACELET: Poplavsky
WATCH: Roamer, online you can but it here: Swiss
Post how to spend your summer vacations at home? appeared first on shinysyl.com