HOW TO WEAR DRESSES IN WINTER?
HOW TO WEAR DRESSES IN WINTER?
At first glance you might think this is London you see on the photos… But no. Surprise! It is a lovely Dutch Groningen. :) The moment I saw those white tenement houses I knew I had no other choice but to make a photo shoot there. Unfavorable weather conditions and rain couldn't stop me from doing so. Luckily I had my polka dot umbrella with me… ;)
During my stay in the North of the Netherlands temperature was around 0°C. But it didn't change my outfit plans. Today I decided to give you some tips on wearing dresses in winter conditions. We don't have to give up on wearing dresses just because it's chilly outside. :)
– first of all if you don't want to turn into a "trendy" icicle, don't choose dresses made of delicate fabric with a deep cleavage. Knitted turtleneck would be an excellent choice;
– secondly instead of thighs, wear pants, I've chosen leather skinny pants;
– third of all complete your look with a long coat, currently a big trend are really long ones, like an ankle length.
I wonder, do you wear dresses in the wintertime? :) I don't like it, when weather messes with my plans, so I always try to find a way to fight weird weather, which has been quite often lately.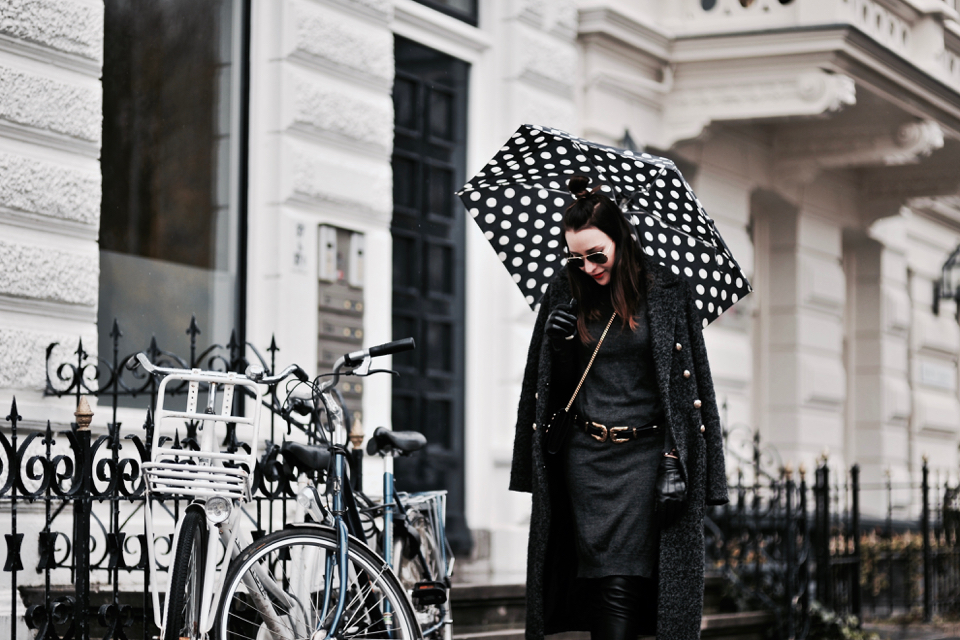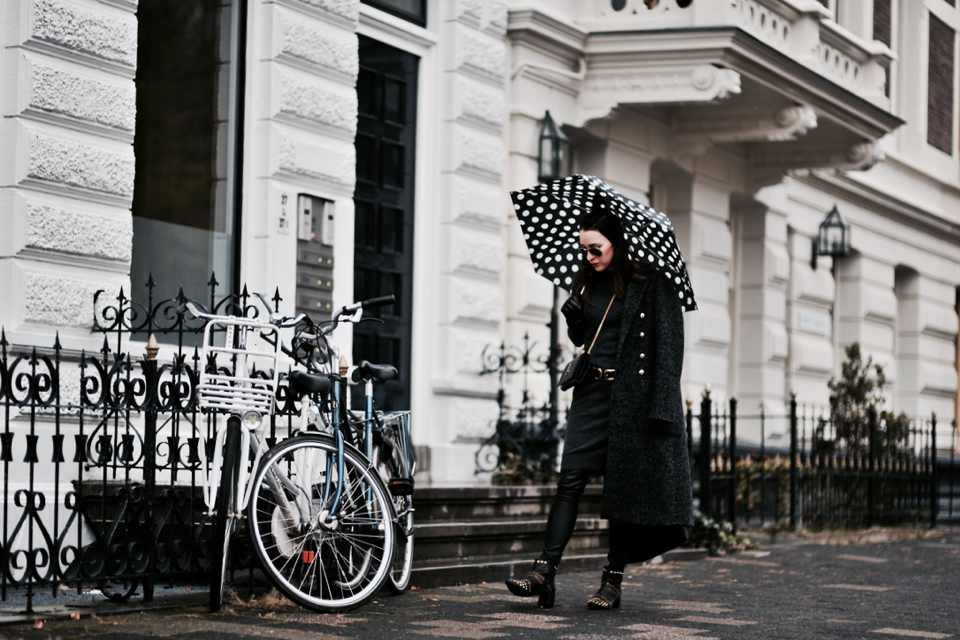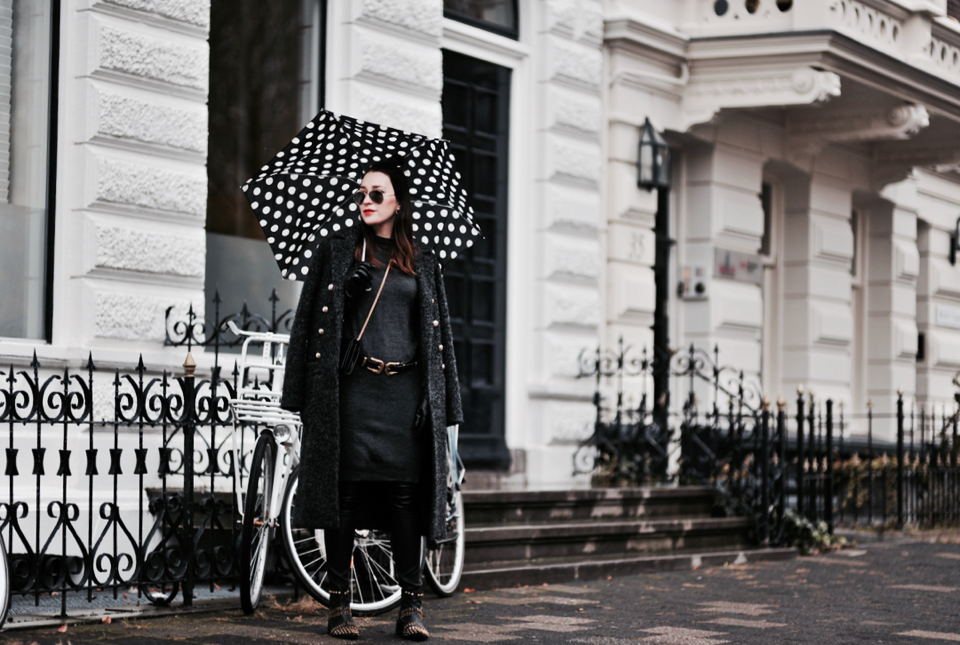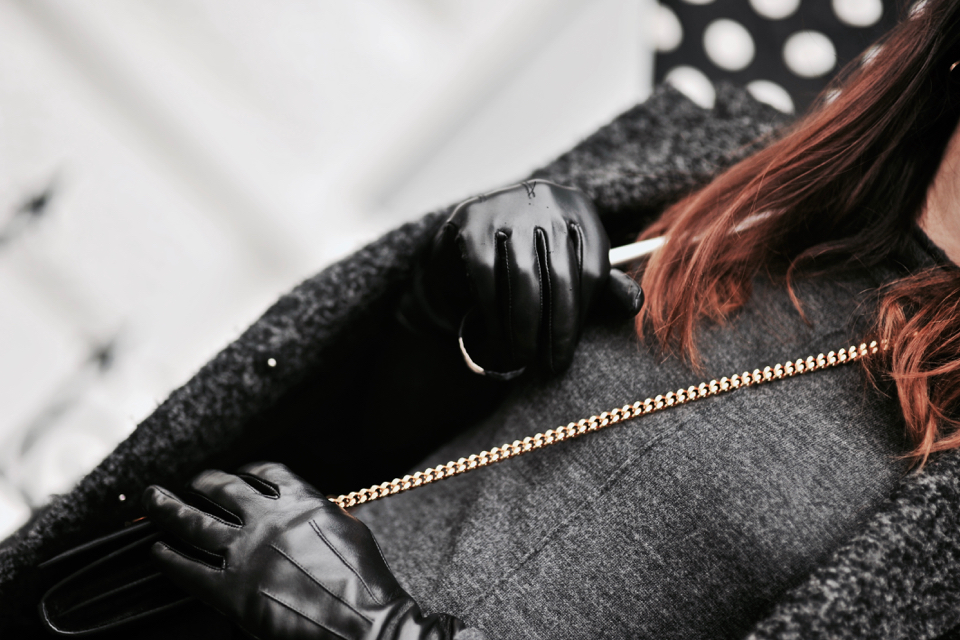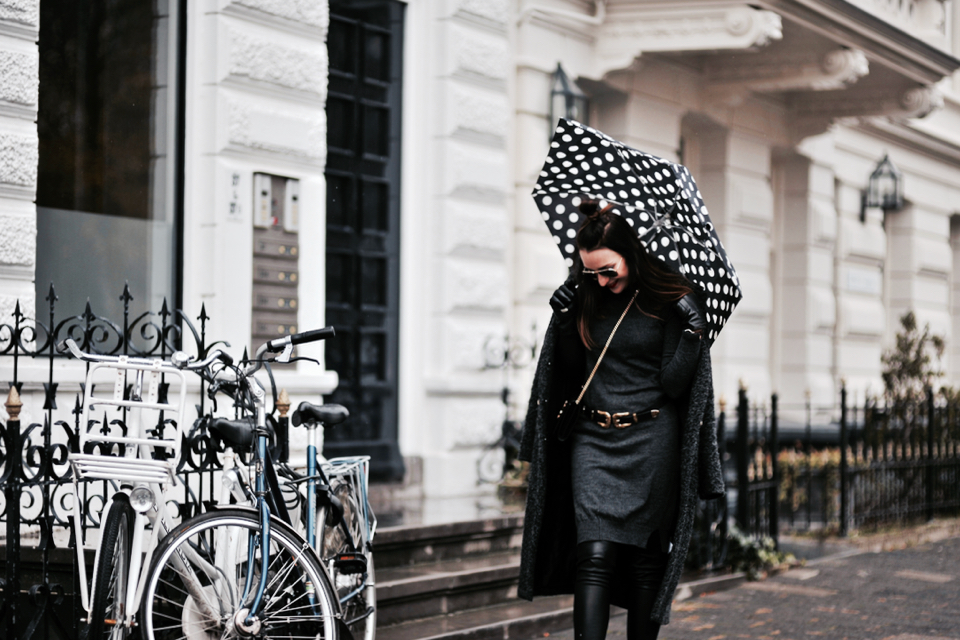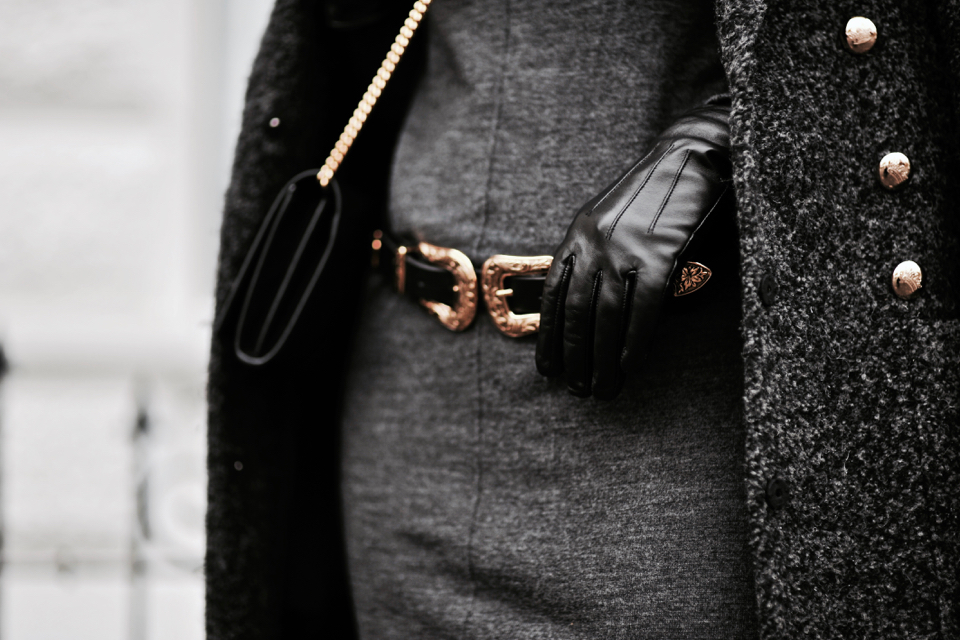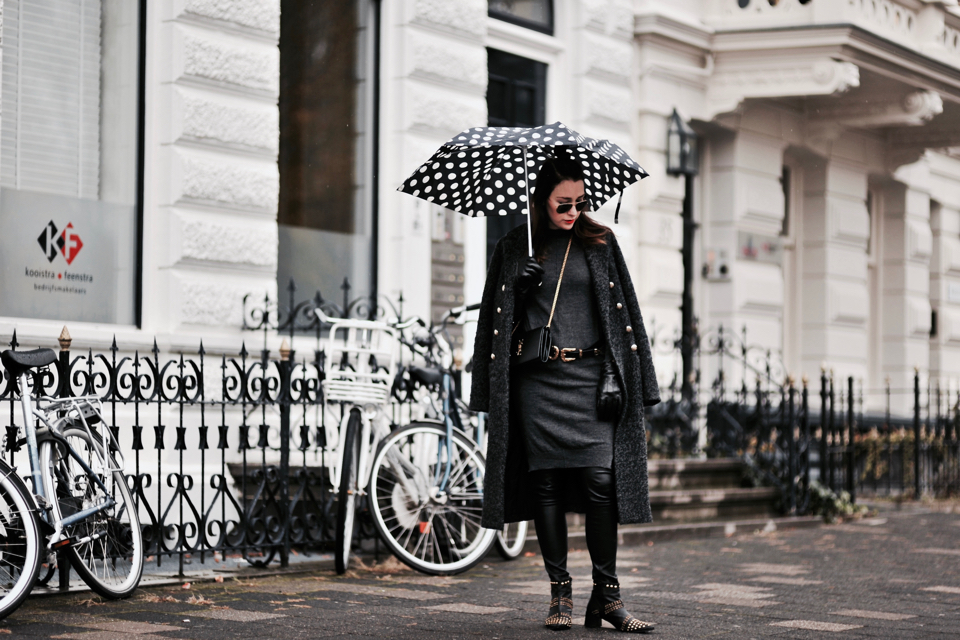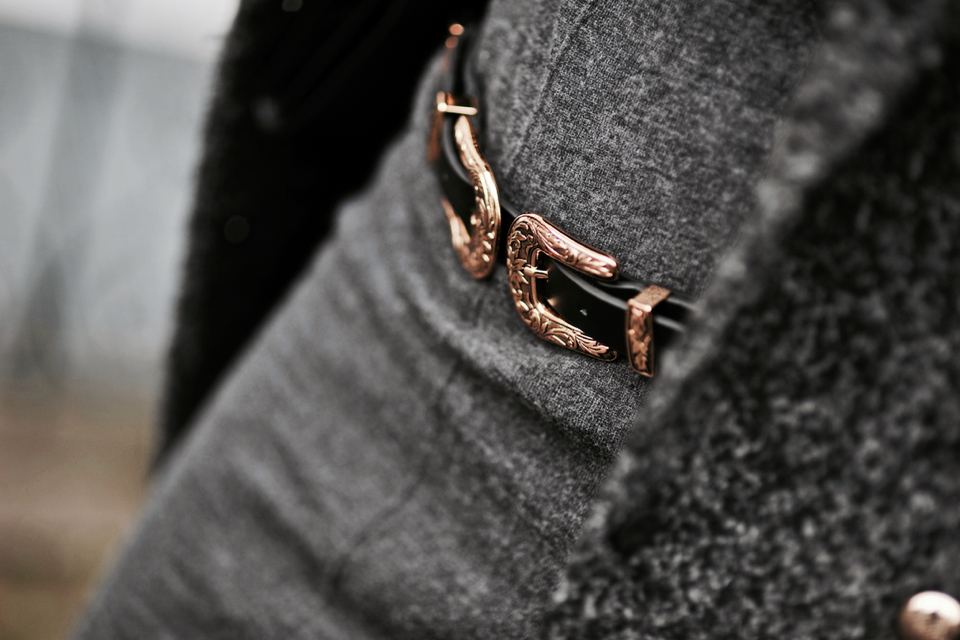 PHOTOGRAPHER: Cyryl
GREY KNITTED DRESS: Medicine
LONG COAT: Kappahl
GLOVES: Napo Gloves
BELT: B-Low the Belt, online you can buy it here
LEATHER BAG: Saint Laurent
LEATHER PANTS: Tallinder, you can find similar here
 SUNGLASSES: Ray Ban – Aviator
STUDDED BOOTS: Tallinder
Post how to wear dresses in winter? appeared first on shinysyl.com