STREET STYLE WAY TO WEAR HOODIE
STREET STYLE WAY TO WEAR HOODIE
HOW TO TRAVEL?
Some time ago I've been with Cyryl to a little town in the South of France. We admired local architecture and views. Talking to a lady living there, we asked her about the history of the place: "We've heard that there were ancient Romans living here." She looked at us with a smile and said: "Romans, for this place, are a modern history".
Travel broadens the mind, but if you resist learning anything you won't be getting much out of it. First of all prepare yourself before the journey. I don't mean packing your backpack and taking comfy shoes. That's obvious. I mean reading about the place and it's culture. Finding out what's worth visiting and, most of all, about the people you'll meet there.
Remember that you are like a visitor from another world, when you are abroad. It's like in some cultures nodding means "yes" and shaking your head means "no" and in others it is the opposite. Keep in mind that the people you meet abroad might differ from you when it comes to their sensitivity, customs, values. Respect their traditions. You are being the guest there.
In traveling visiting places is very important. But these are the people that make a place. We've been to many countries. We've seen many places but most of the world it is still ahead of us. The most memorable journeys are the once during which you get to know interesting people. Each person is a different story, other experiences. Traveling cost money. You need to pay for the flight, train, hotels. Despite that after each journey we feel richer. Thanks to the people we met.
So how to travel? With respect to the place, history, time and traditions. Travel longing not to see places but to meet people. Travel wise.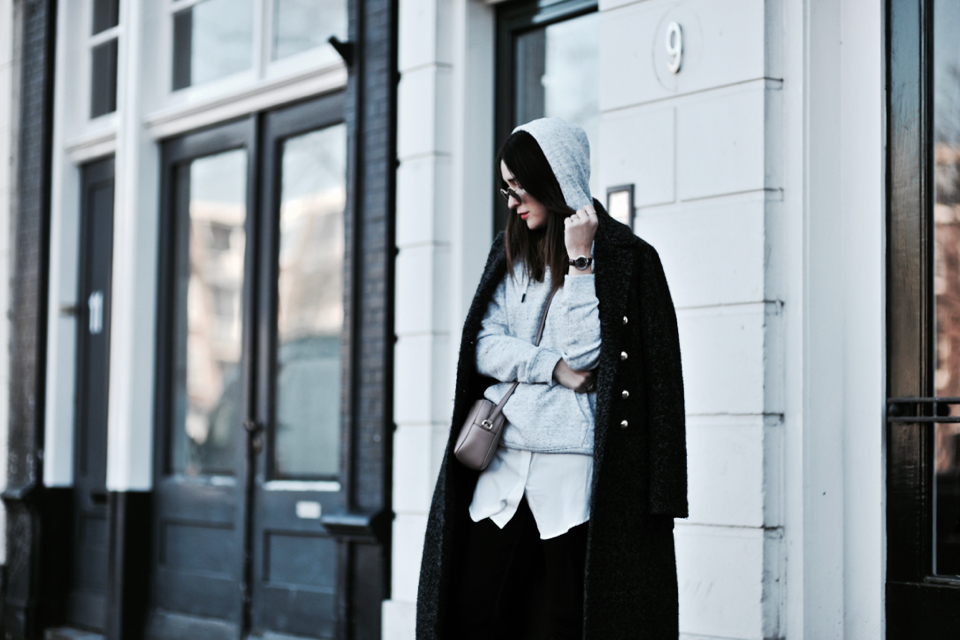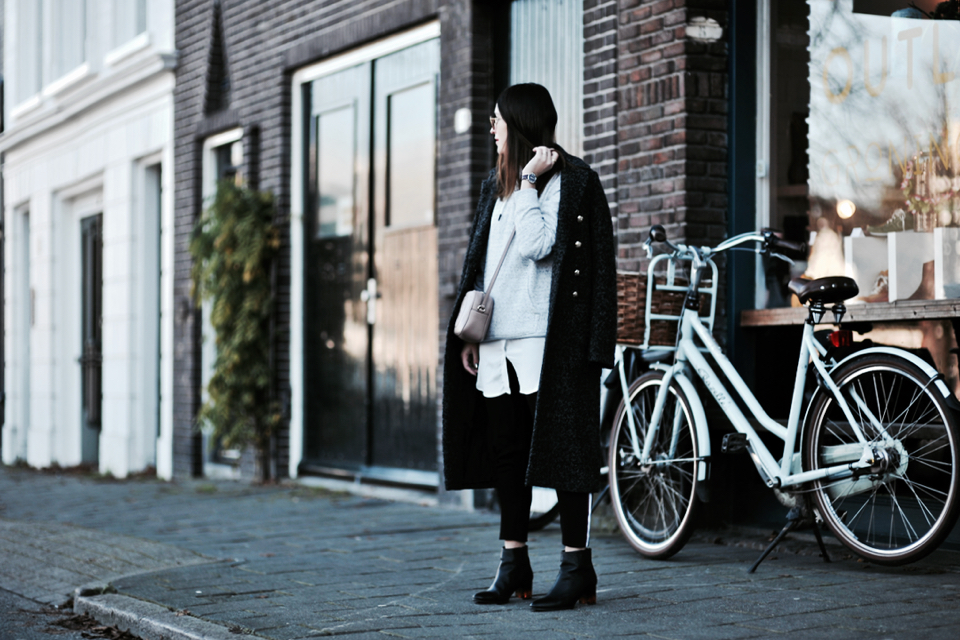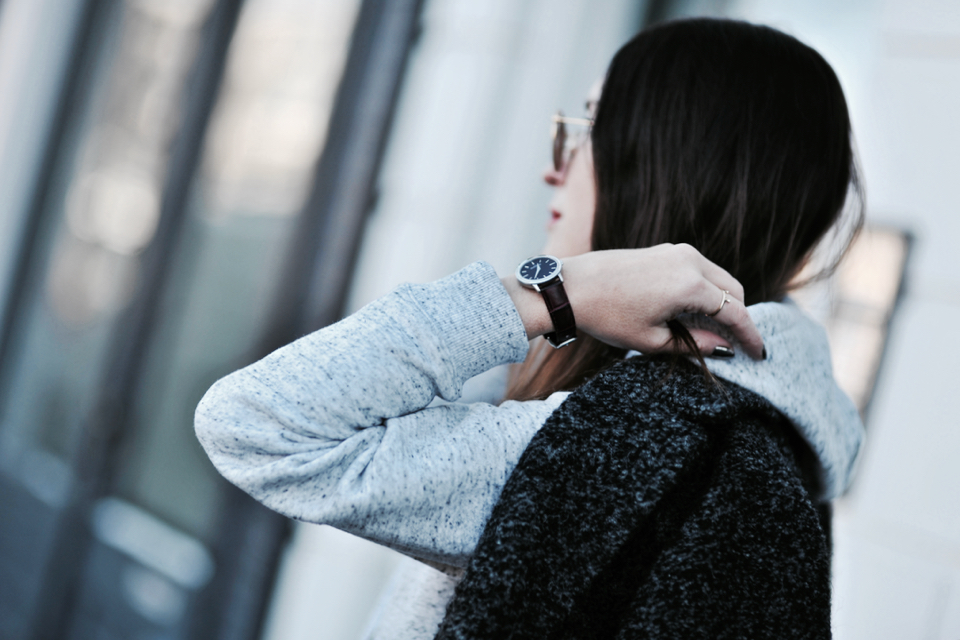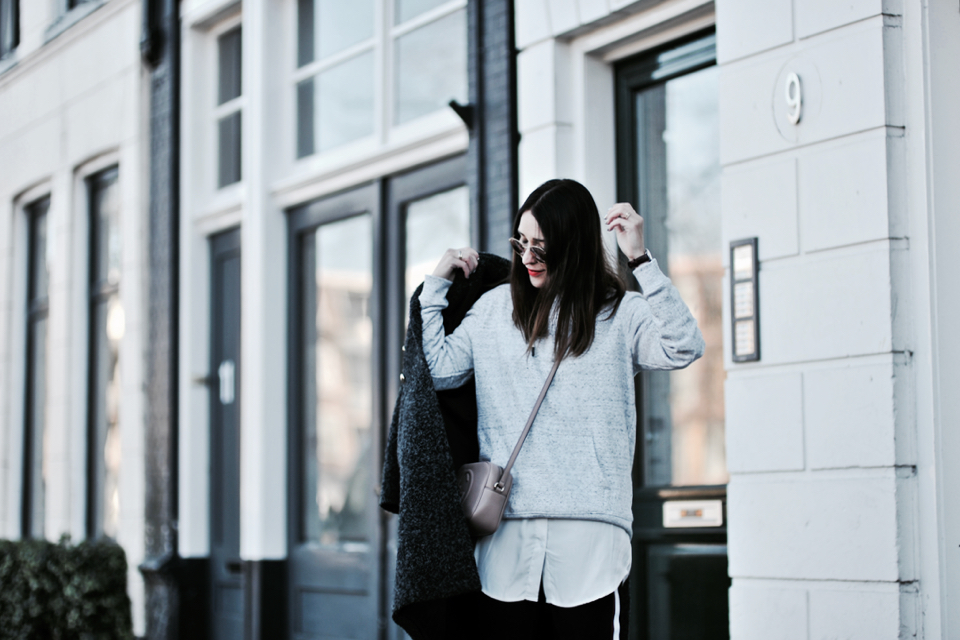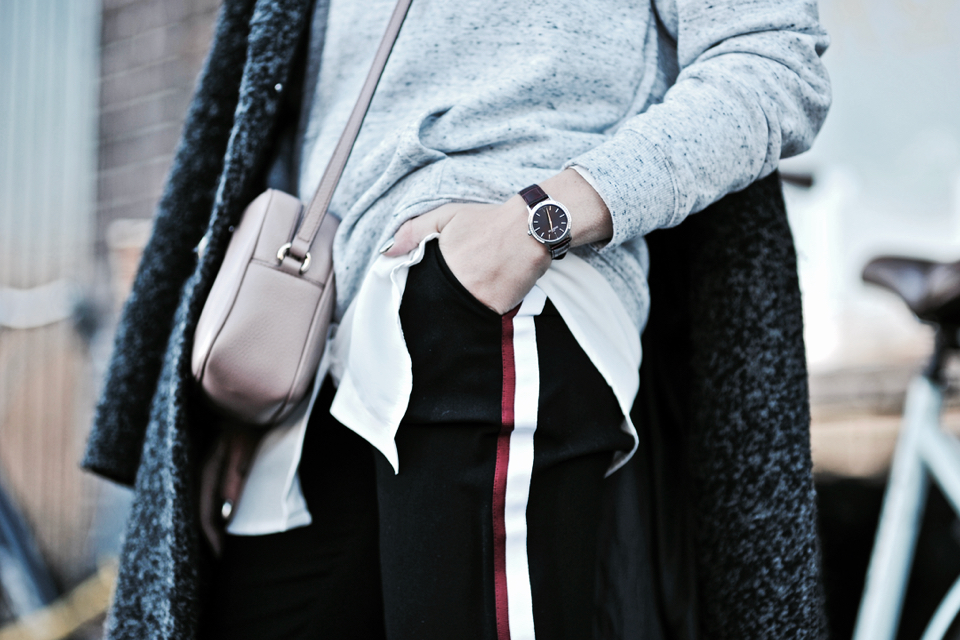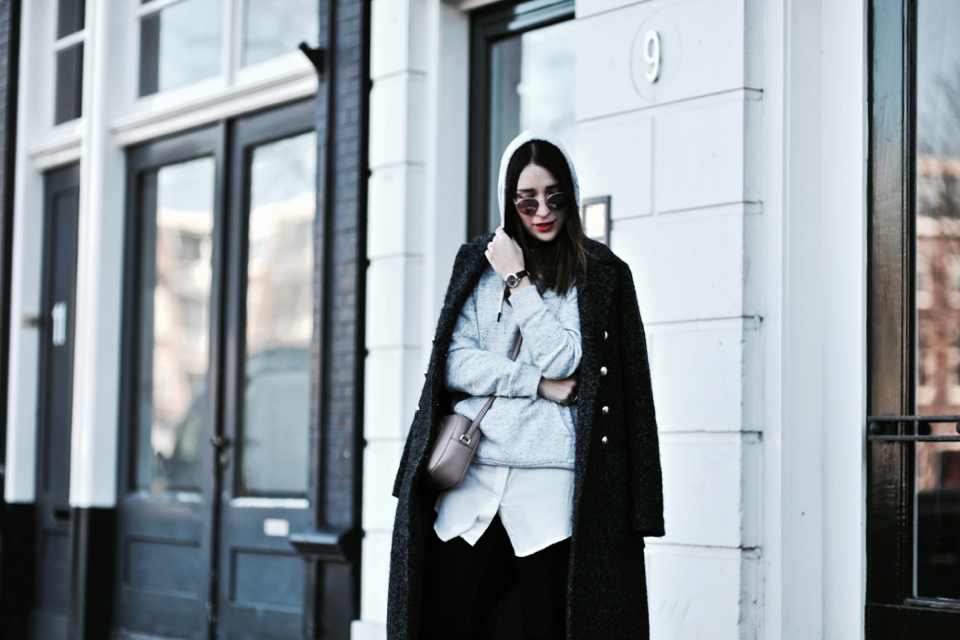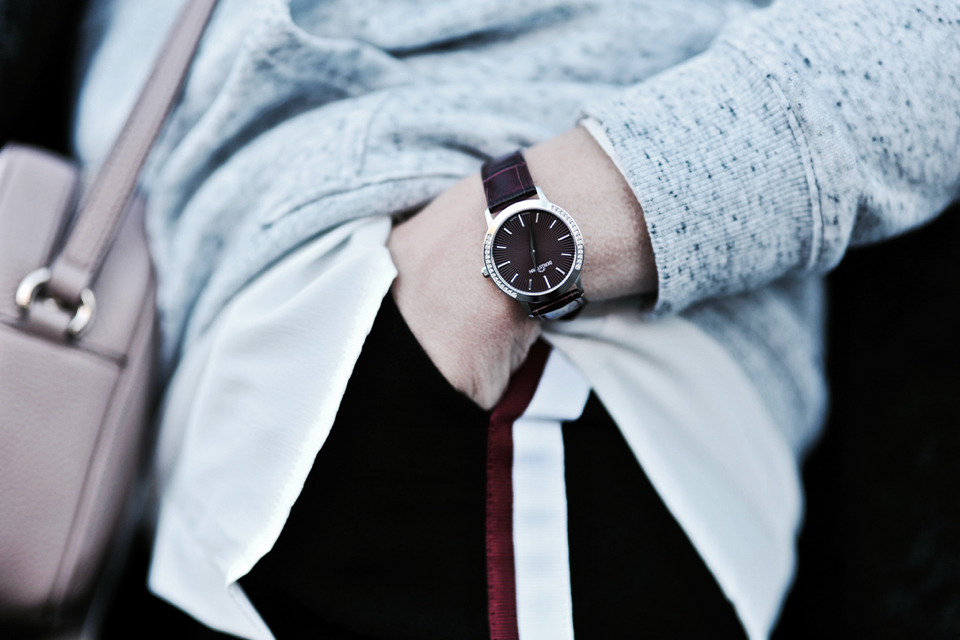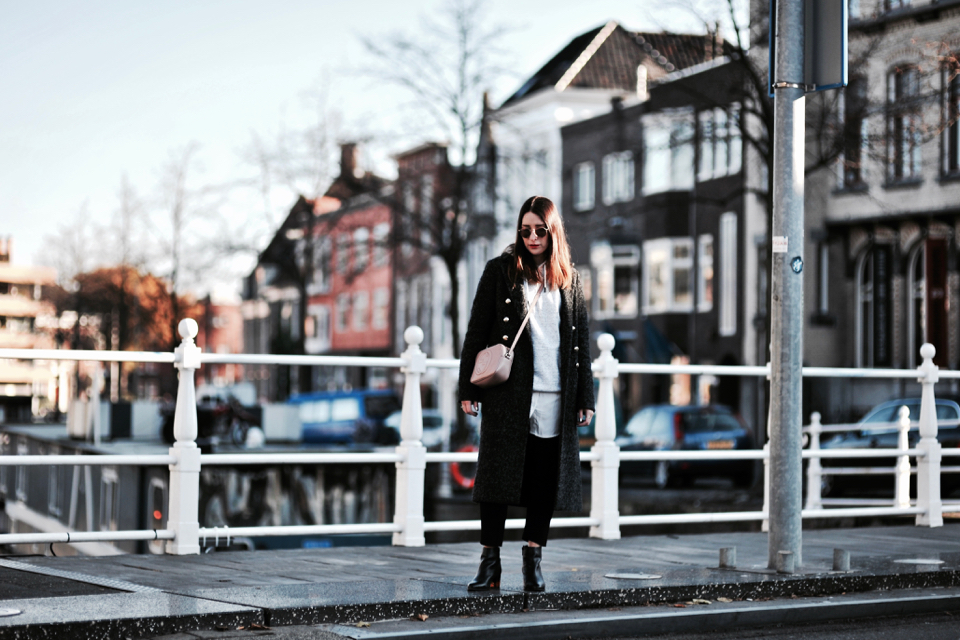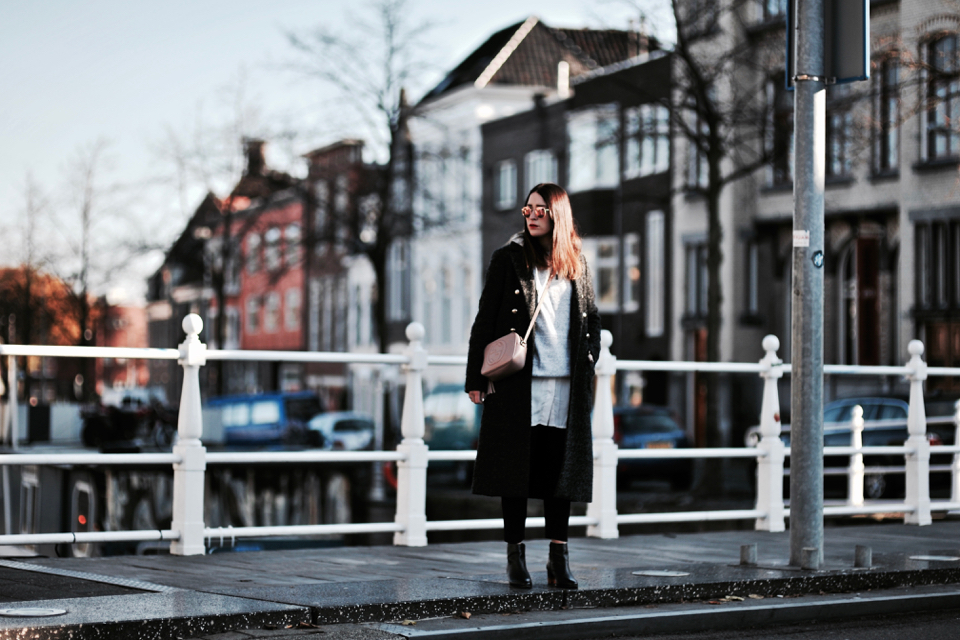 PHOTOGRAPHER: Cyryl
WATCH: Bergstern from collection: Brilliance
LONG WHITE SHIRT: Top Secret
HOODIE: Reserved
LONG COAT: Kappahl
LEATHER BAG: Gucci Soho Disco
SIDE STRIPE PANTS: F&F
SUNGLASSES: Ray Ban – Aviator
LEATHER SHOES WITH TRANSPARENT HEEL: Reserved
Post street style way to wear hoodie appeared first on shinysyl.com