HOW TO WEAR PLEATED SKIRT IN TWO WAYS?
HOW TO WEAR PLEATED SKIRT IN TWO WAYS?
It's time for another post about styling one piece in two different ways. Today you'll see two ways to style my favourite piece. You probably have already guessed that I'm talking about a pleated skirt! Not only is making this series really enjoyable, I also have an opportunity to think of another outfit with my beloved kind of skirt.
Pleated skirts are really trendy this season. Even if they weren't, I'd still be wearing them, but there is one basic advantage of trendy clothes. You can find them in every shop, which means my pleated skirts collection might grow. And I already have around 20 of them.
You might remember metallic clothes from my post about spring/summer 2017 trends. What's left to say? Golden metallic pleated skirt is a perfect combination of those two trends! Two-for-one.
PLEATED SKIRT IN MINIMALIST OUTFIT
This long striped shirt I'm wearing is sold in C&A as a dress. That's its original function, but I decided to wear it as a shirt. It has a waist string I used to style shirt, it gave a pretty original effect. What do you think?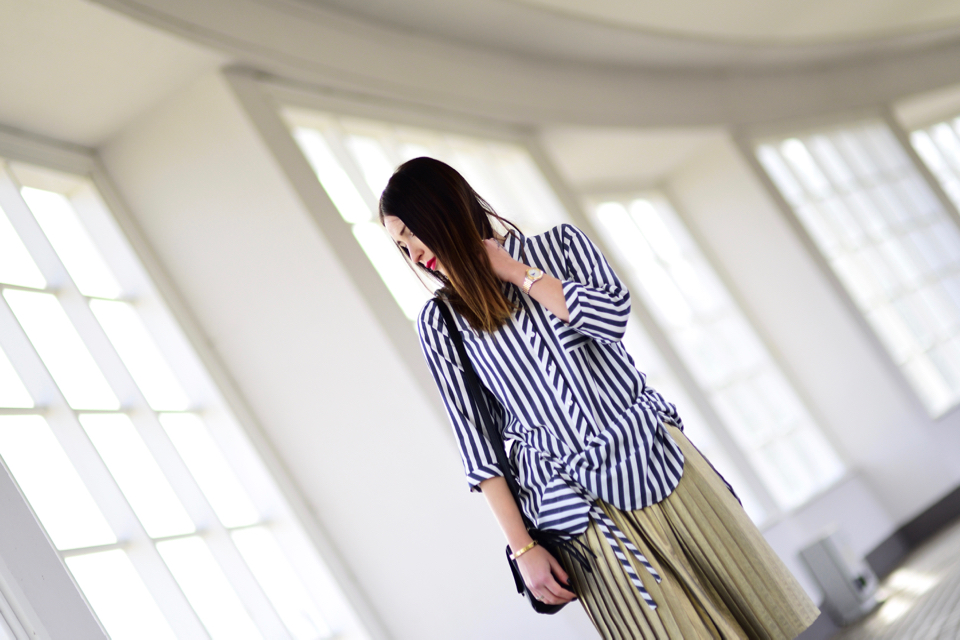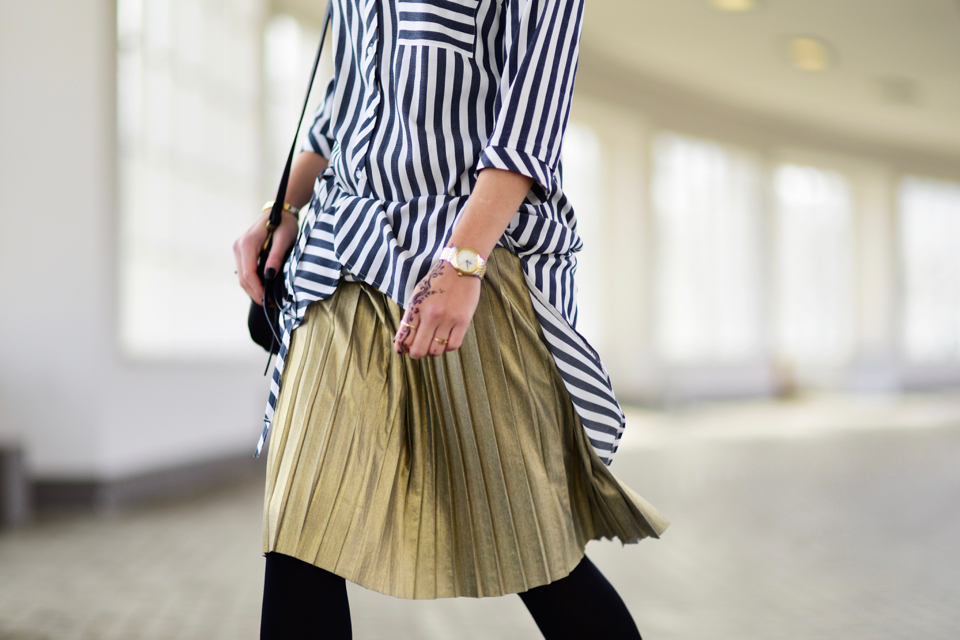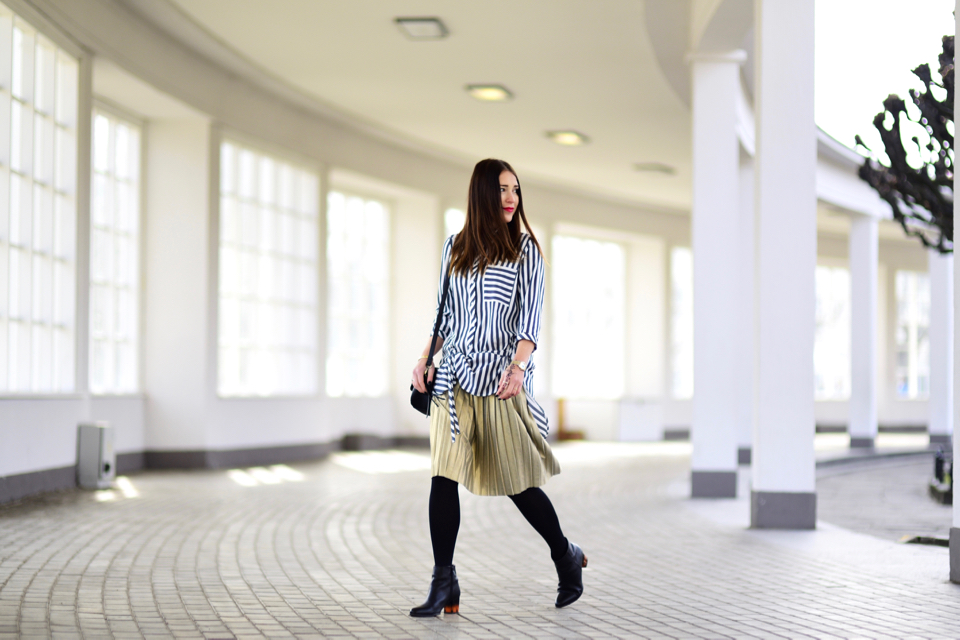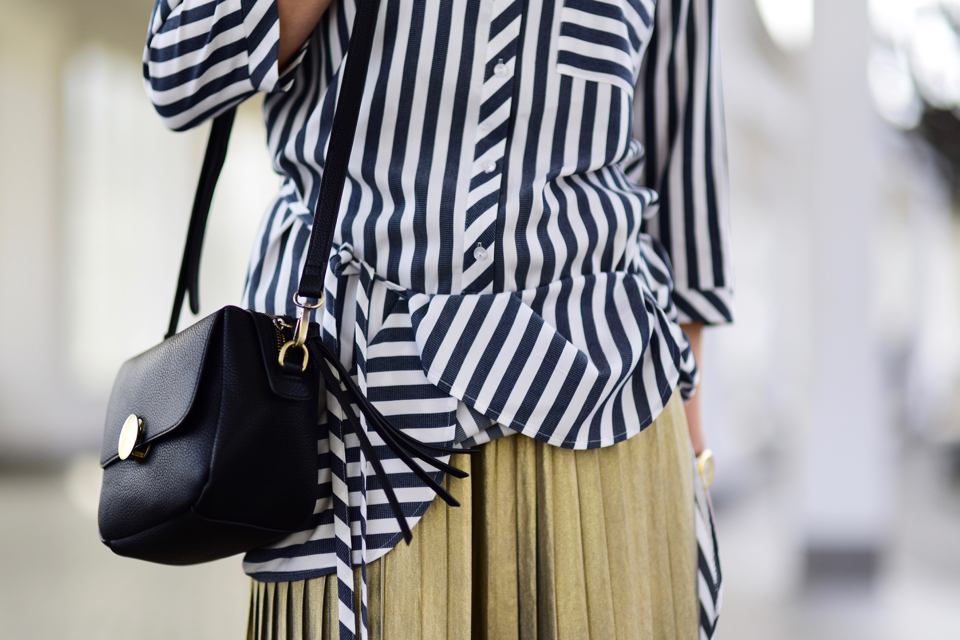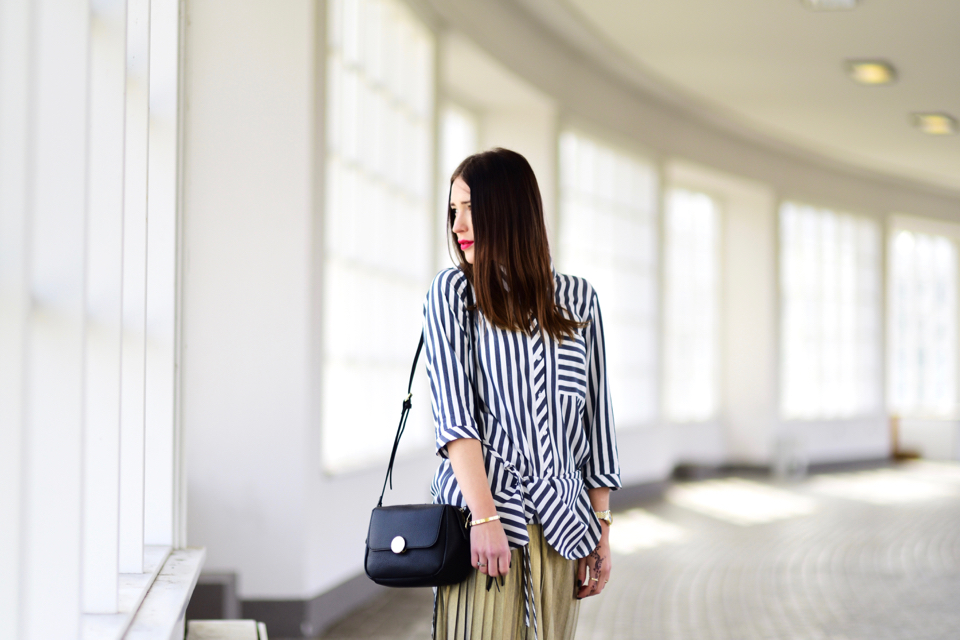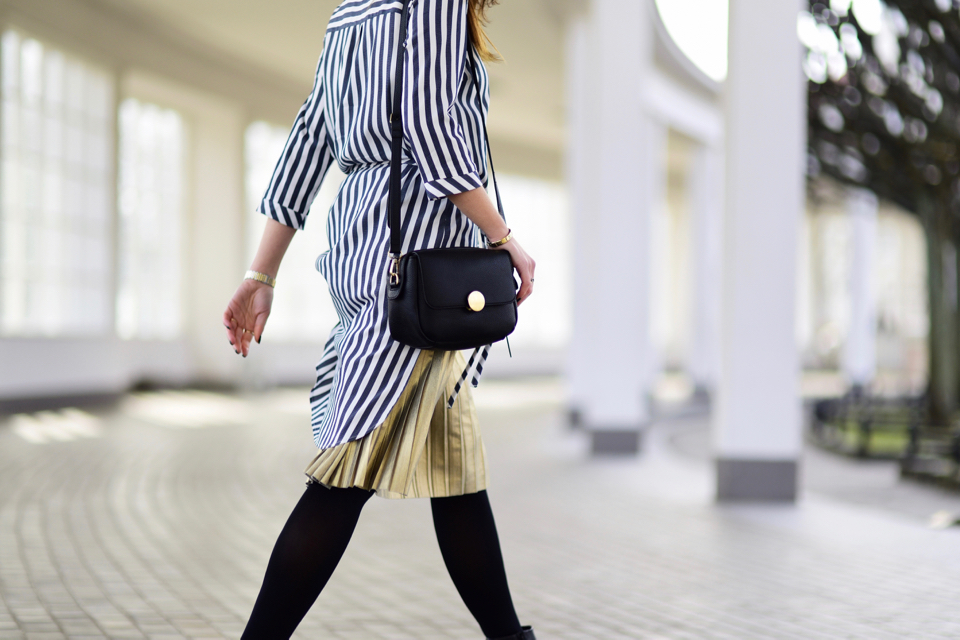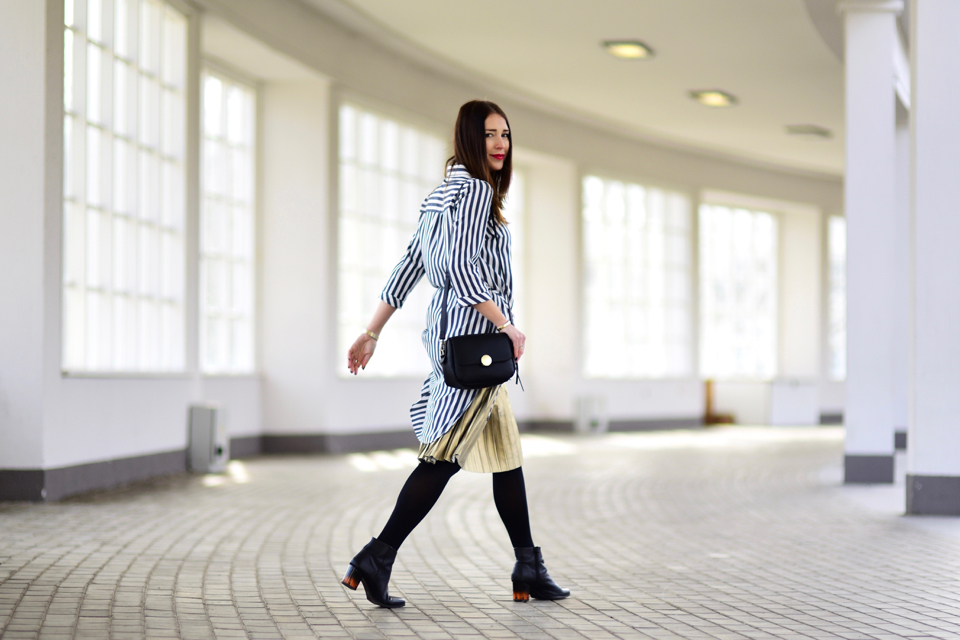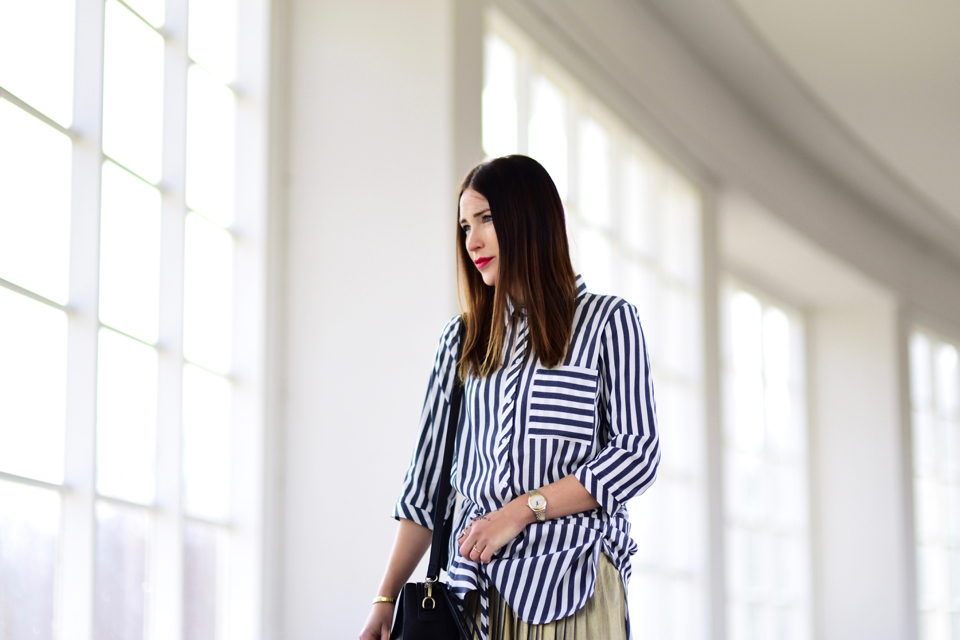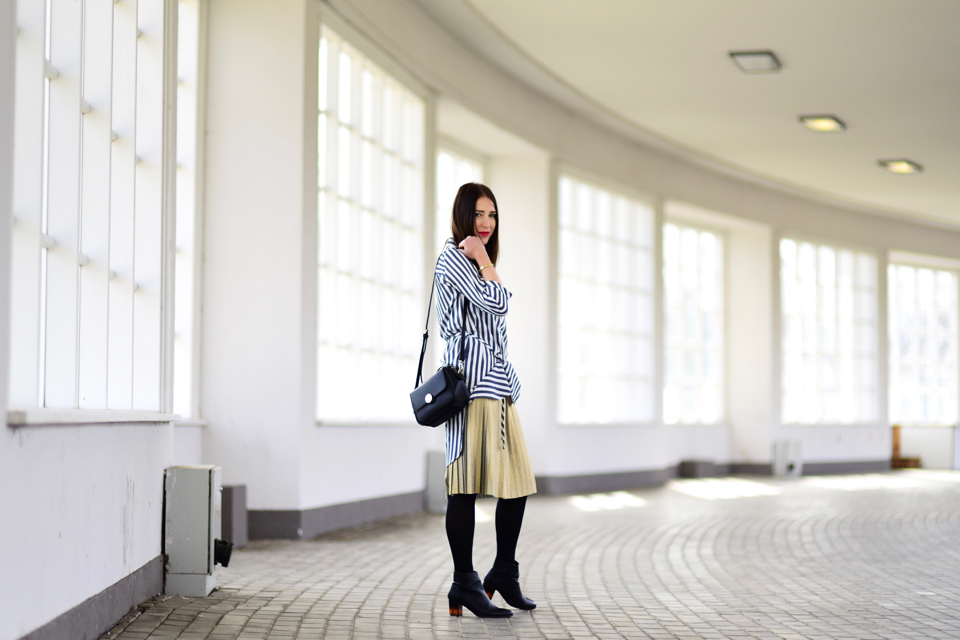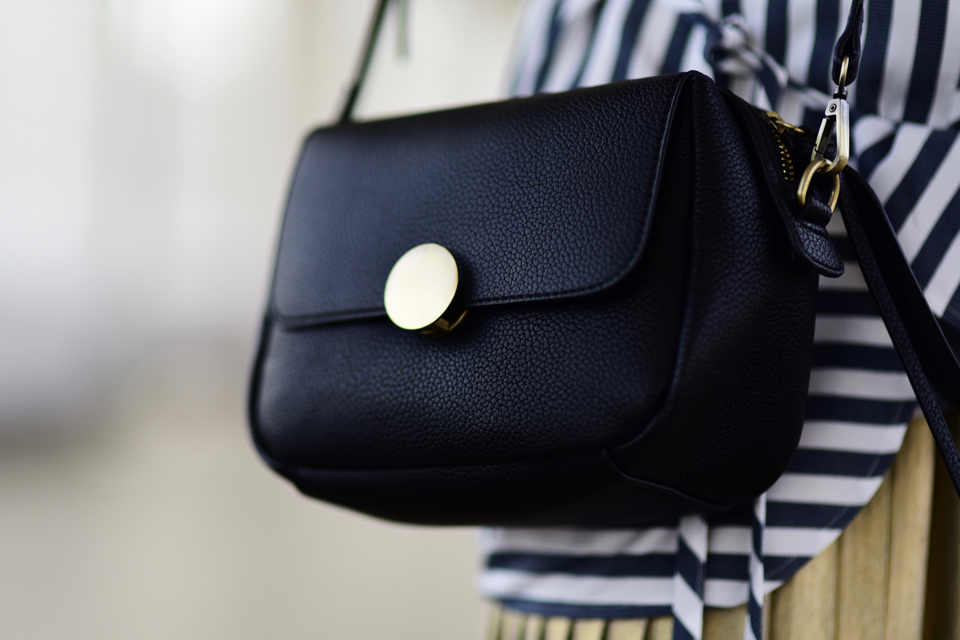 PLEATED SKIRT IN MILITARY OUTFIT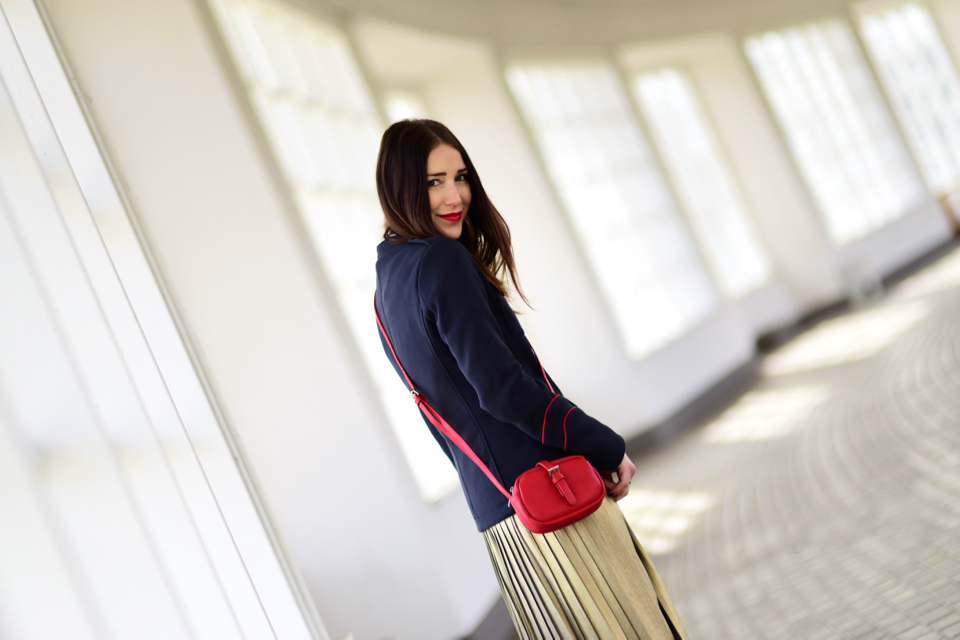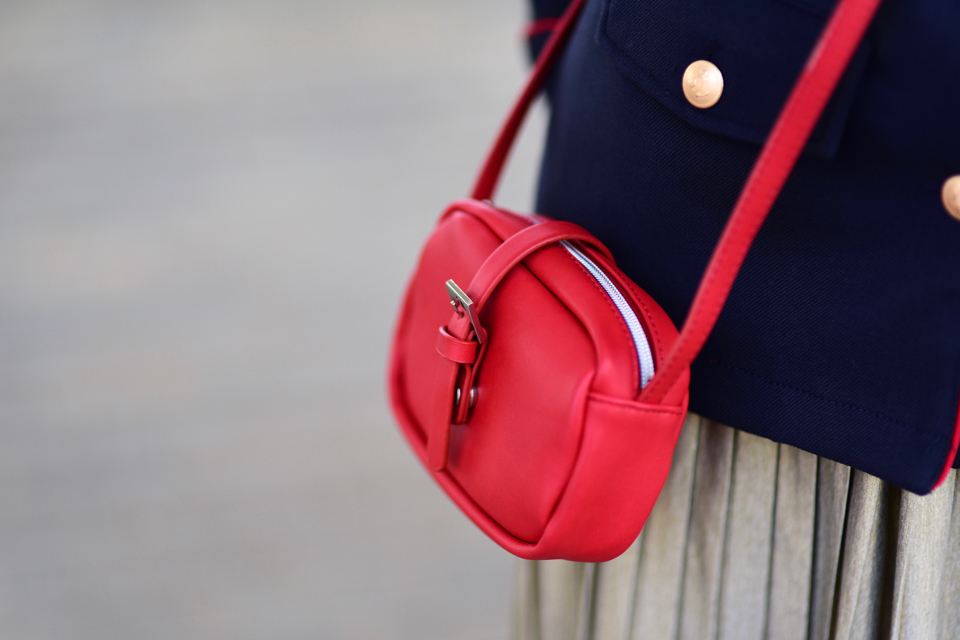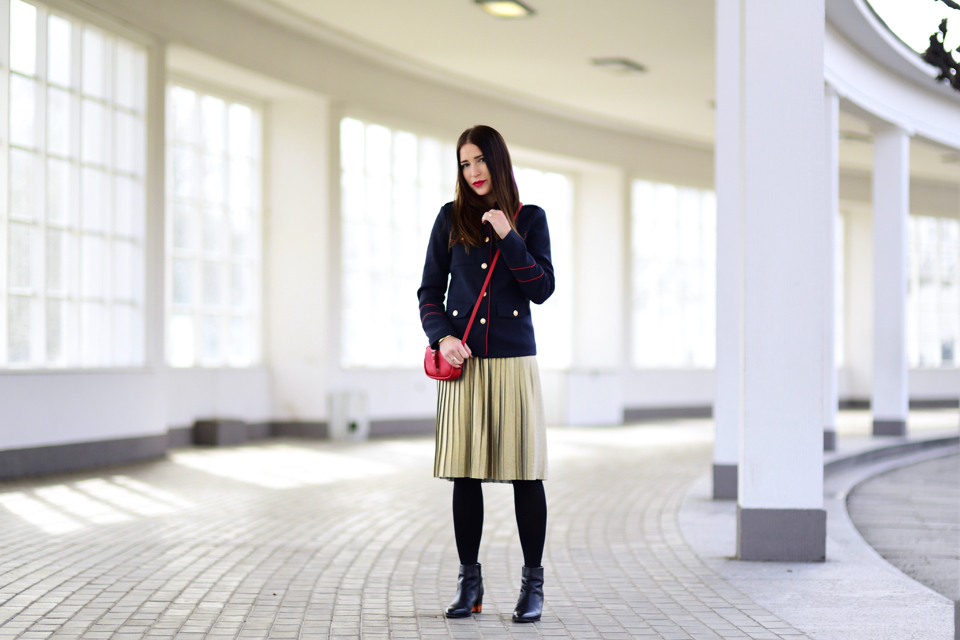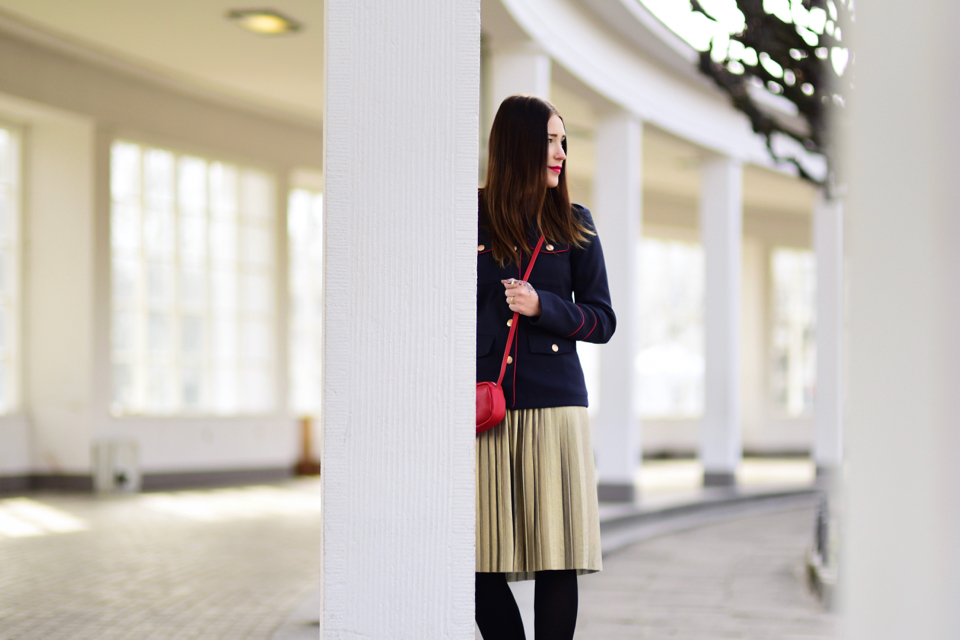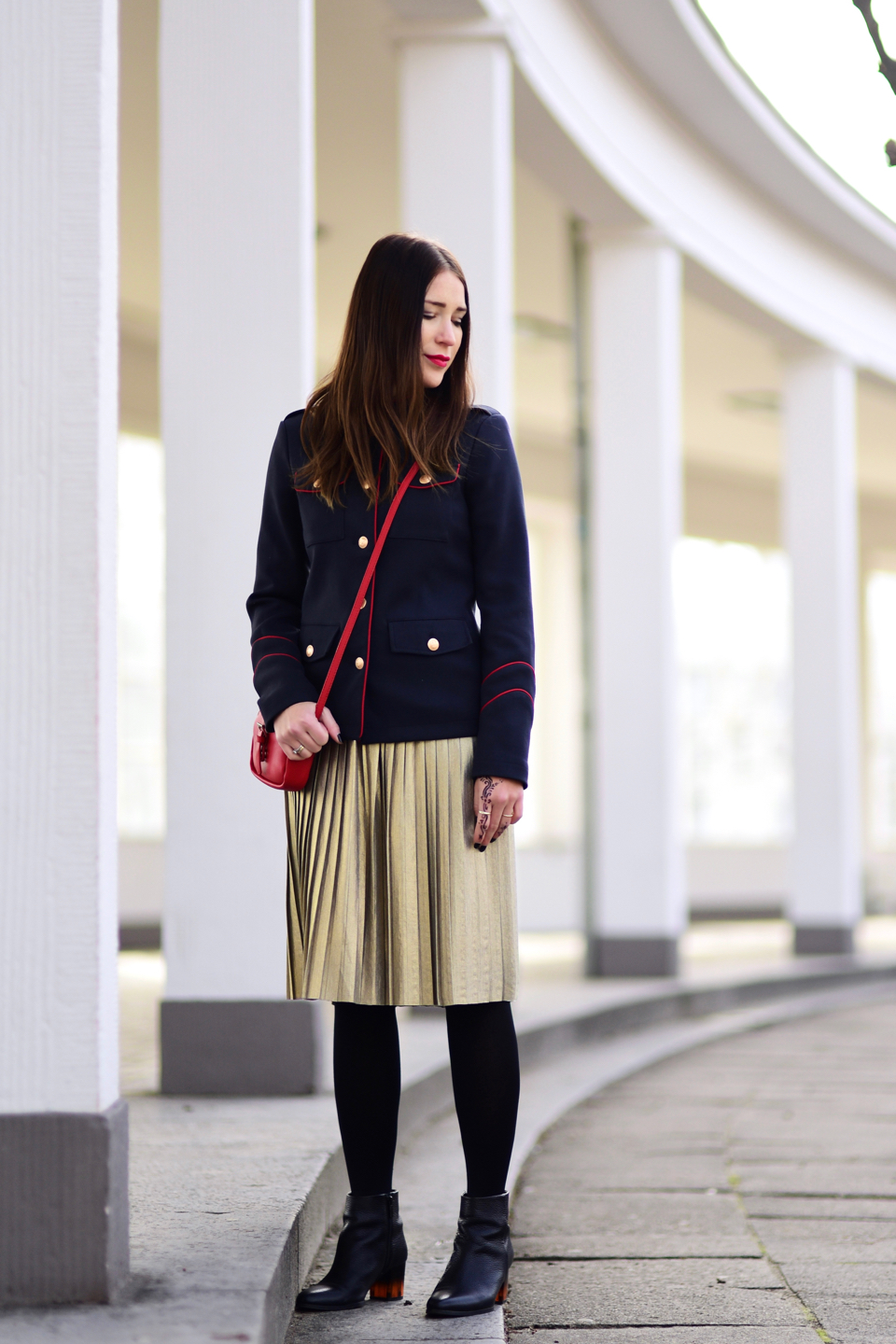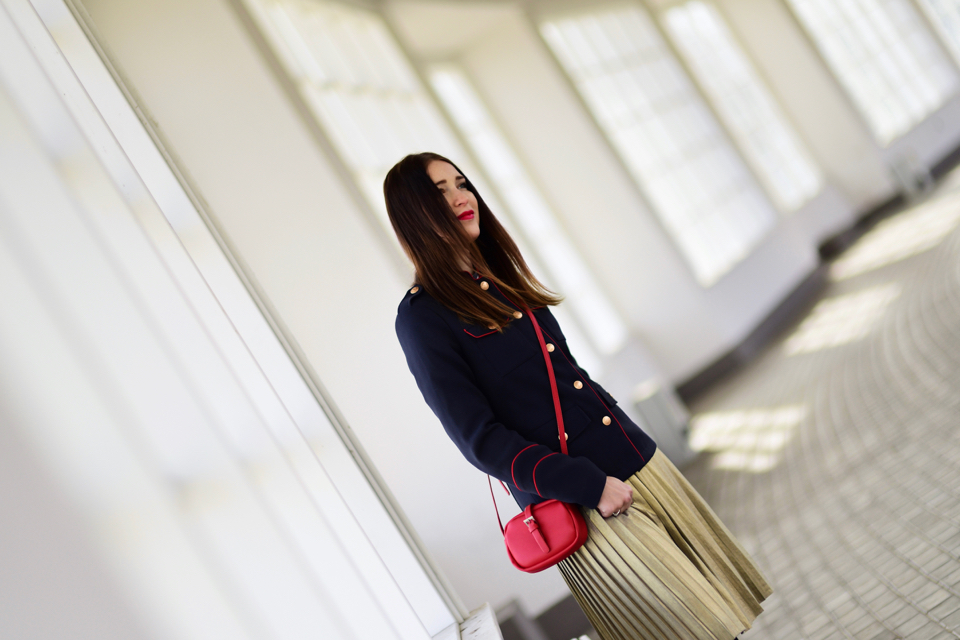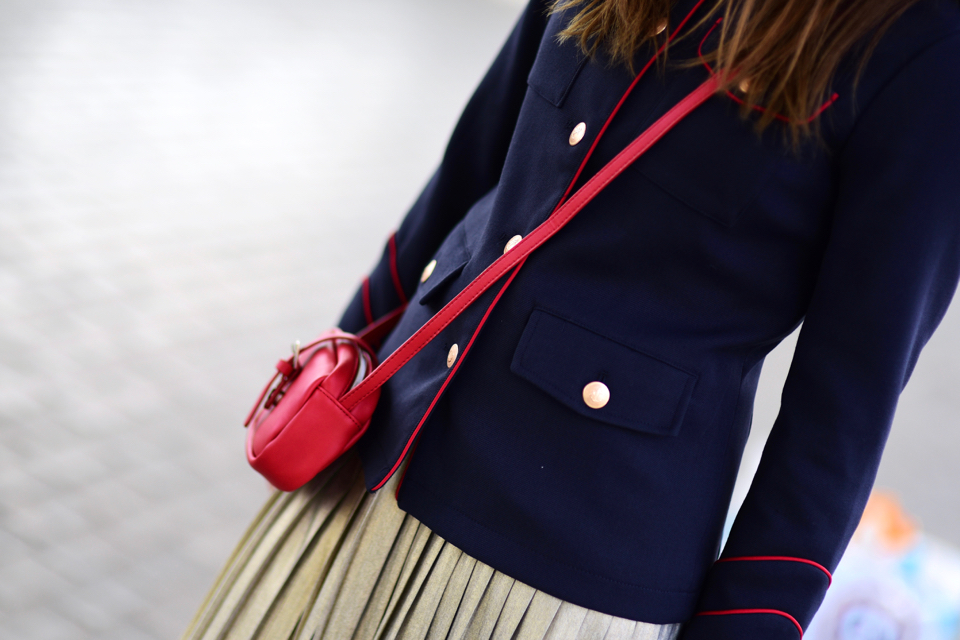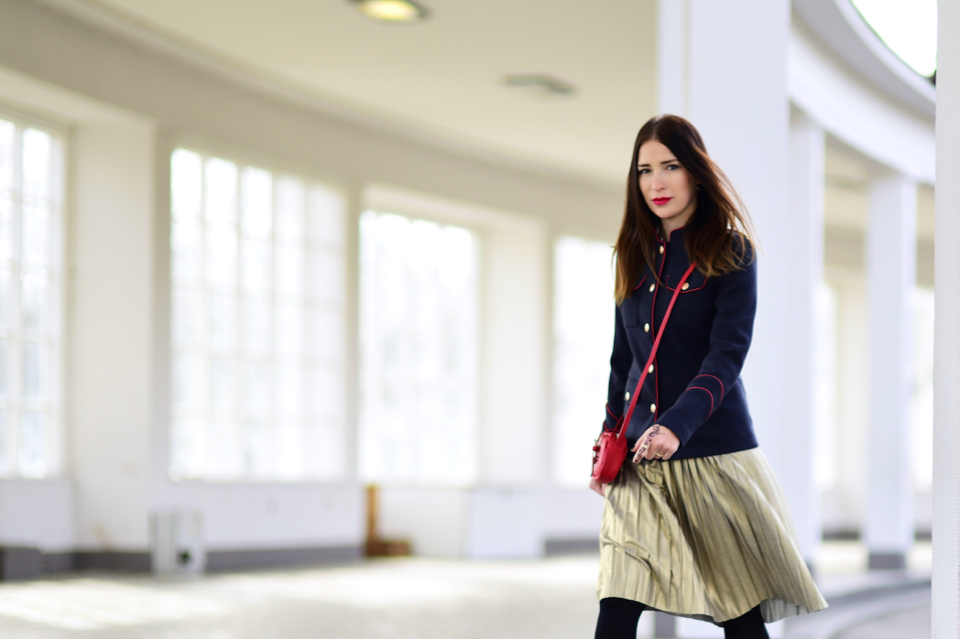 PHOTOGRAPHER: Cyryl
LONG SHIRT: C&A
PLEATED SKIRT: C&A
BLACK BAG: C&A
MILITARY STYLE JACKET: C&A
RED BAG: C&A
Post how to wear pleated skirt in two ways appeared first on shinysyl.com