TRAVEL CLOTHES FROM COLD TO HOT WEATHER
TRAVEL CLOTHES FROM COLD TO HOT WEATHER
What to wear on a plane when your destination are tropics and it is still cold in your country?
– first of all layers, each additional layer will help you not to freeze on your way to the airport. That's why my travel outfit is: a long shirt, a hoodie, a jacket and a scarf. Air condition in airplanes is tricky sometimes, but when you wear layers, you can easily adapt your outfit to the temperature;
– if you wear an outfit similar to mine you can take of a jacket, a hoodie and leggings and you stay in a long shirt which might be treated as a dress. And the best part is that you can take clothes off even in the middle of an airport;
– during long flight (and I know what I'm saying because recently I was on a 10-hour flight) you need a comfy outfit – sweatpants or leggings are perfect to wear on a plane;
– shopper is the best way not to lose anything and at the same time be sure that you won't have to pay for too big carry-on baggage. You can put all the things you need in your shopper: shoes (don't forget to take sandals or flip-flops so you can change shoes right on the airport), travel pillow, scarf, something to read and some snacks. This bag goes in the locker above your seat;
– it's good to have a small hand bag, you keep close, for documents, phone, money. This small bag won't bother you when you try to get some sleep on a plane;
– last but not least – hoodie, I don't like touching headrests with a "bare" head, so a hood is a perfect solution for me!
If there are some tips you would like to add, let me know!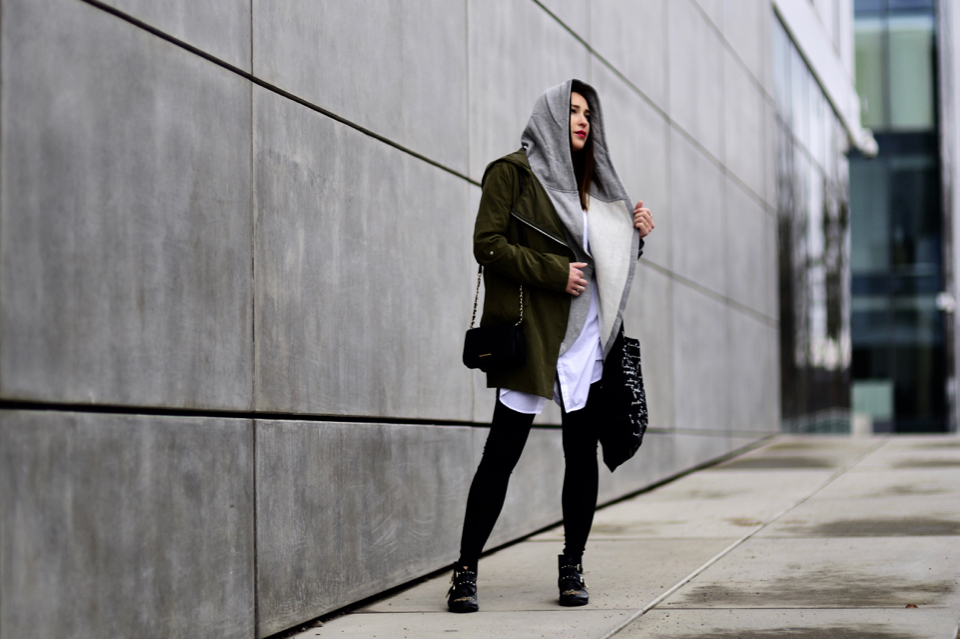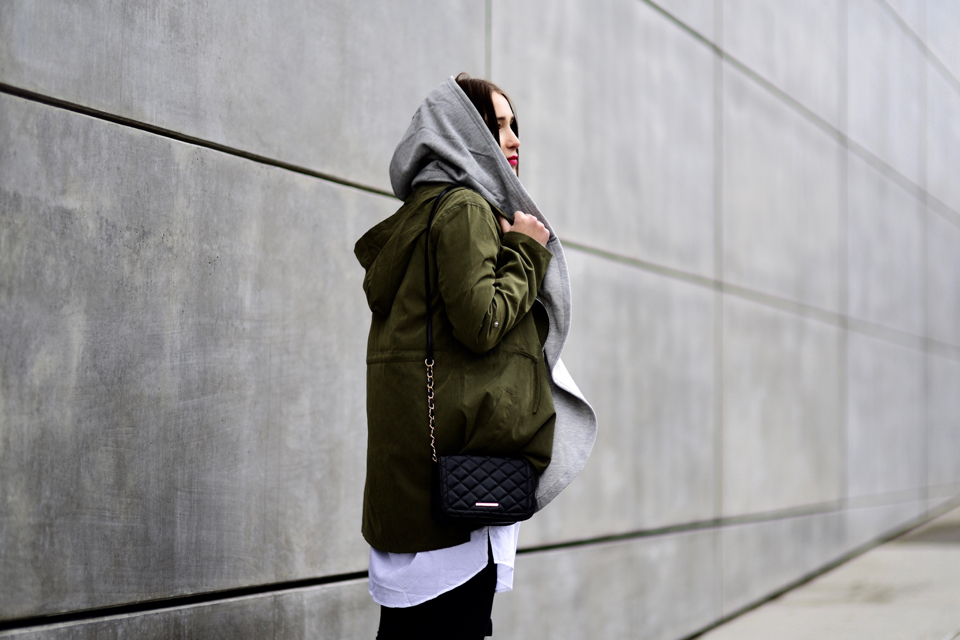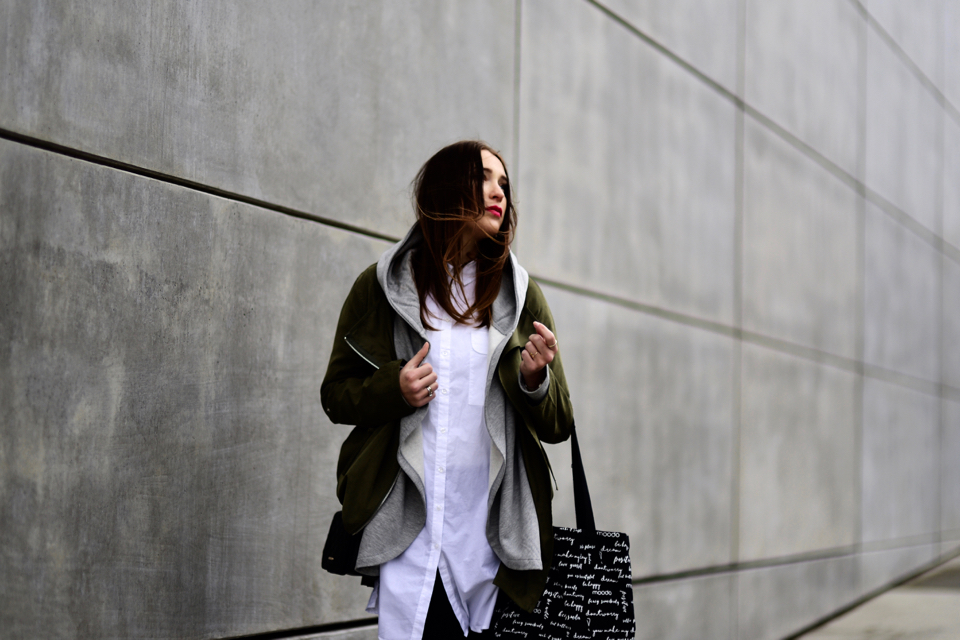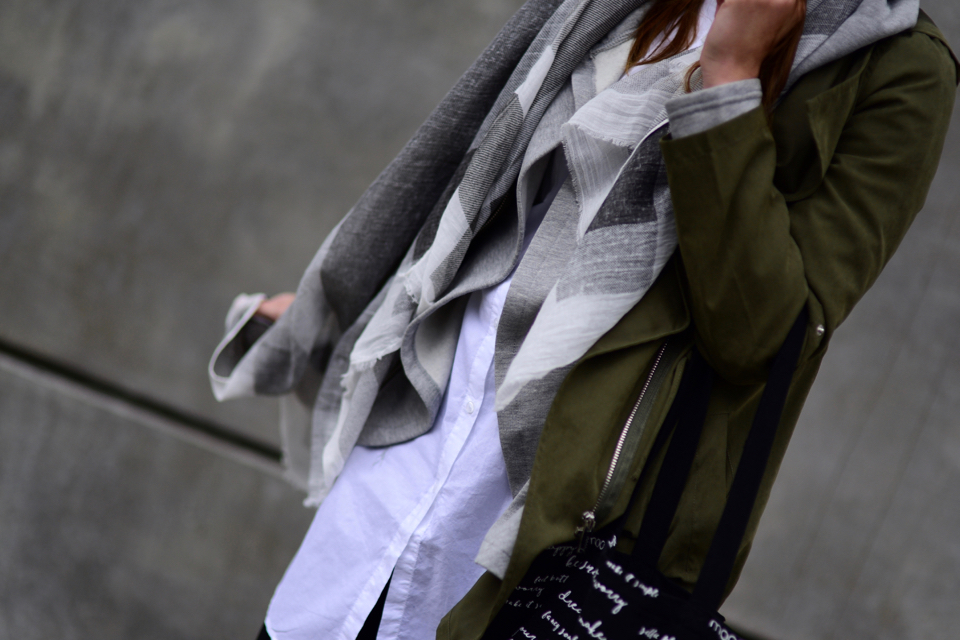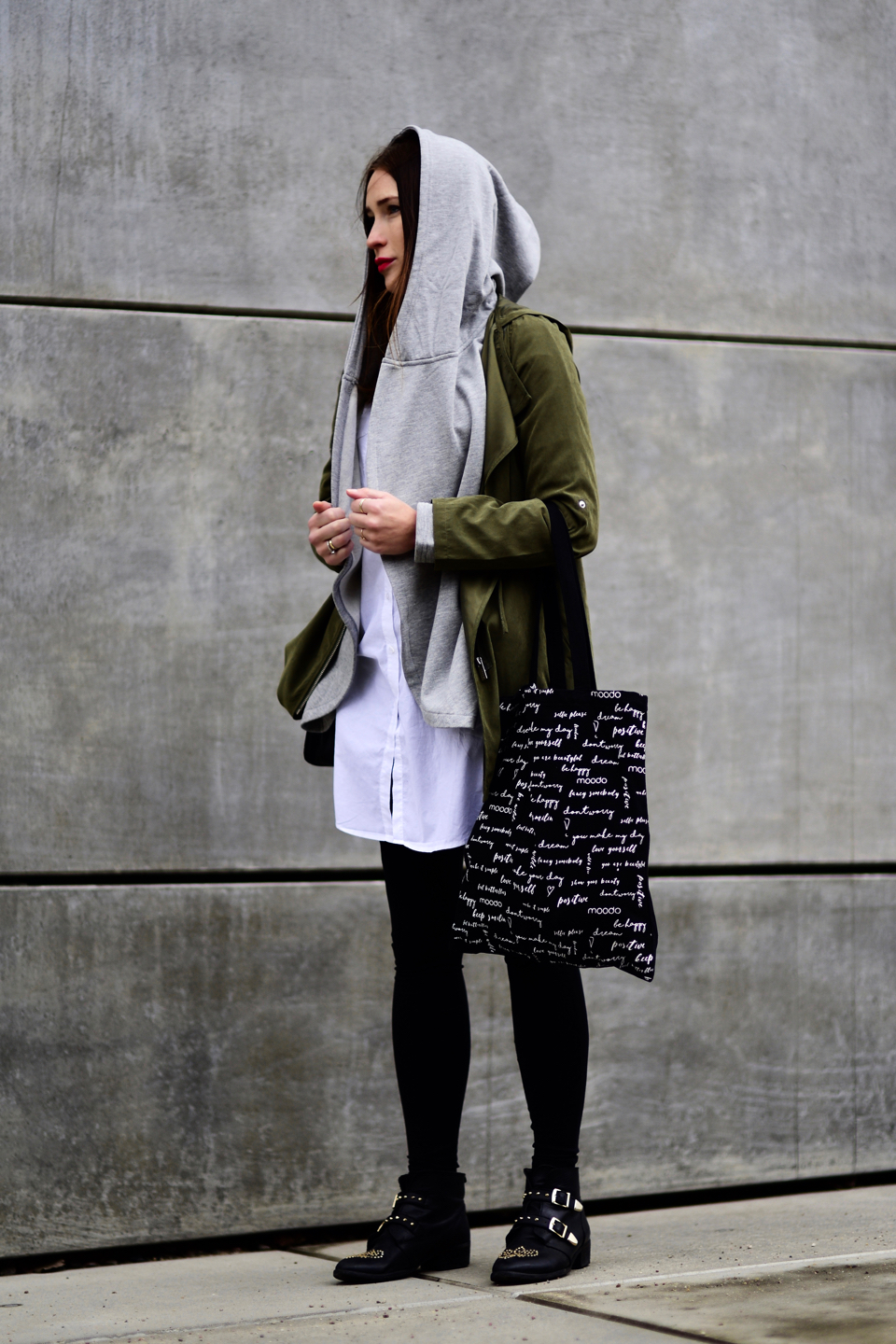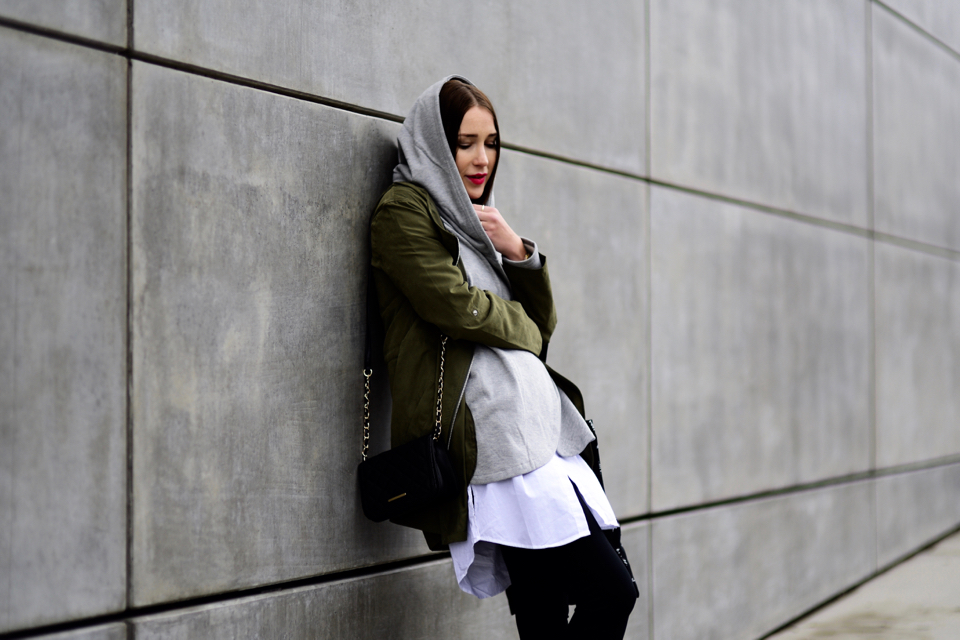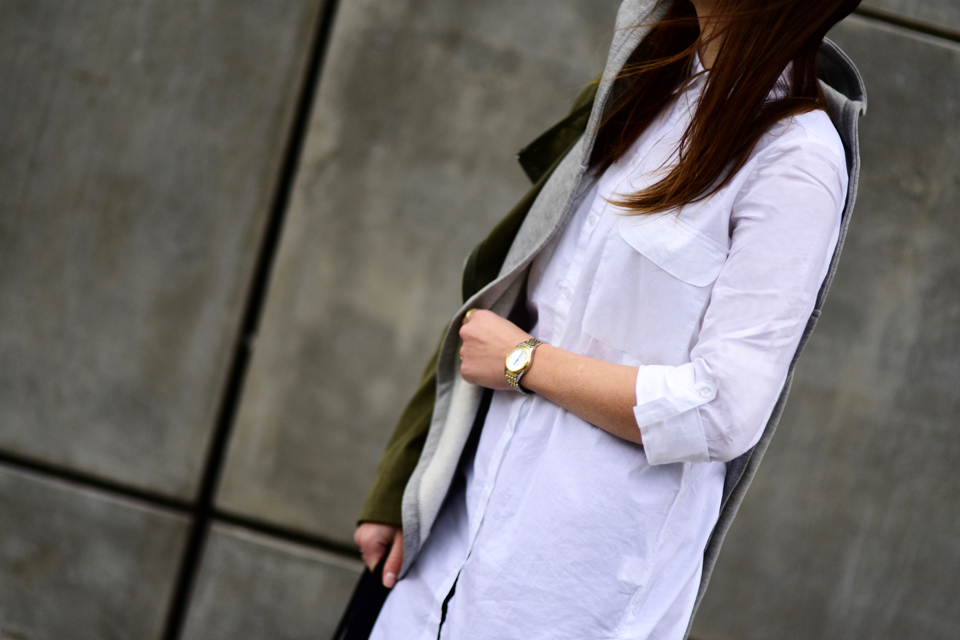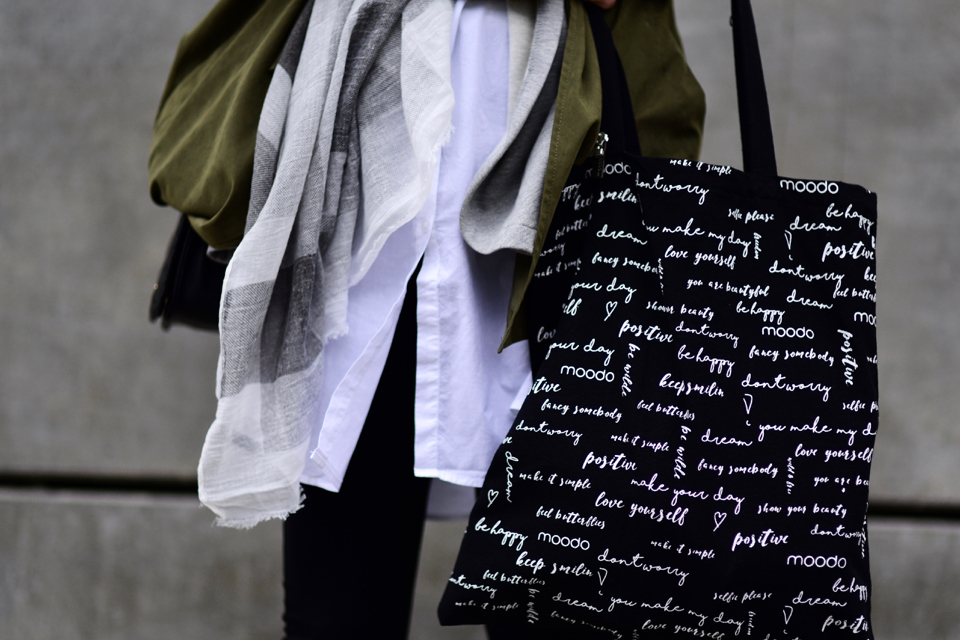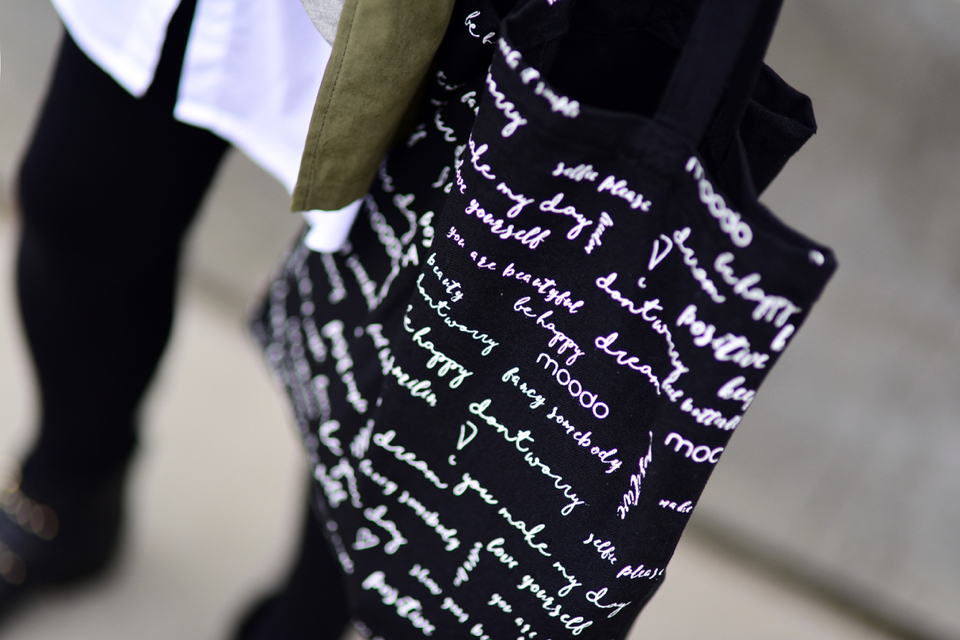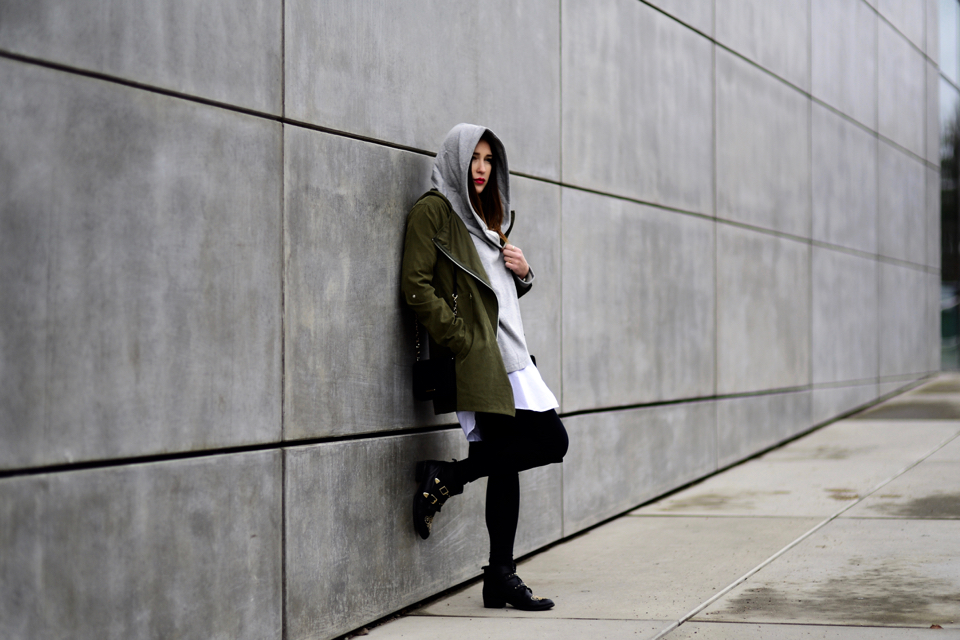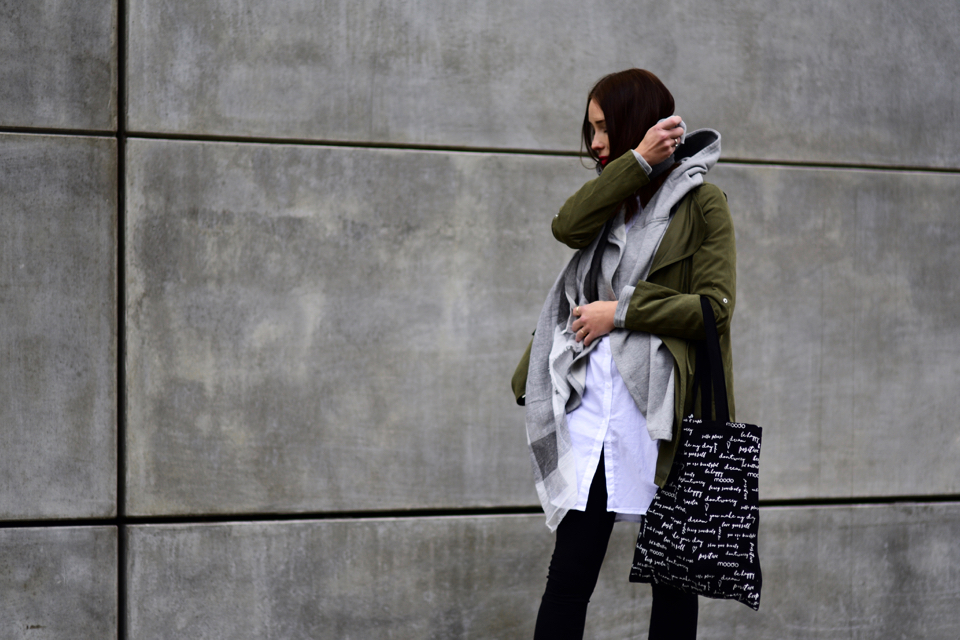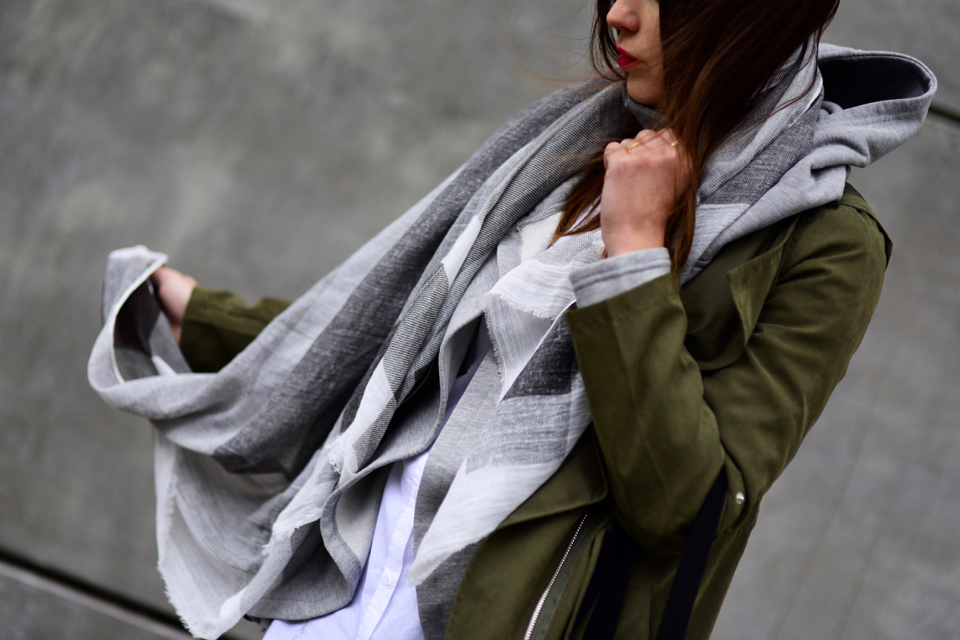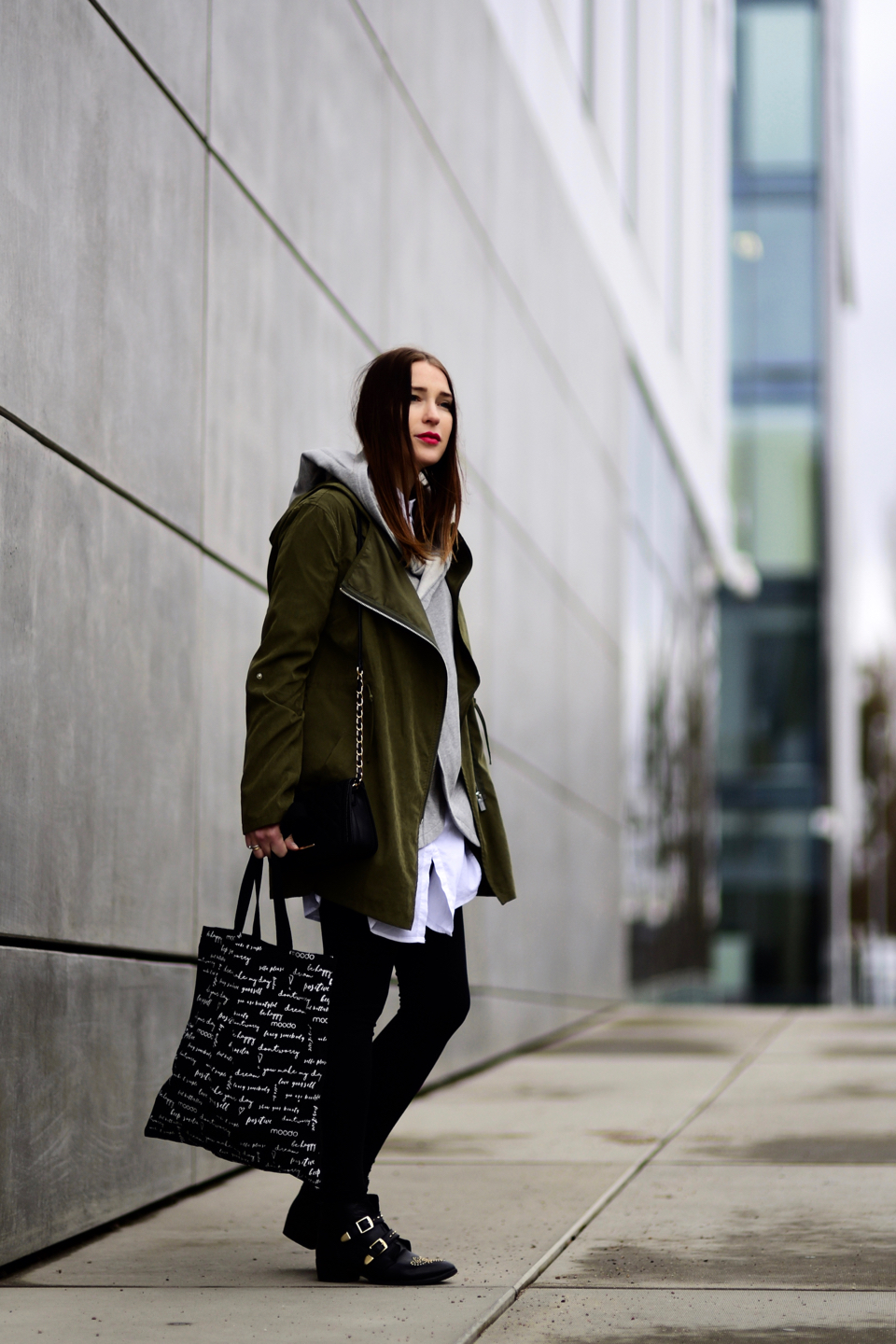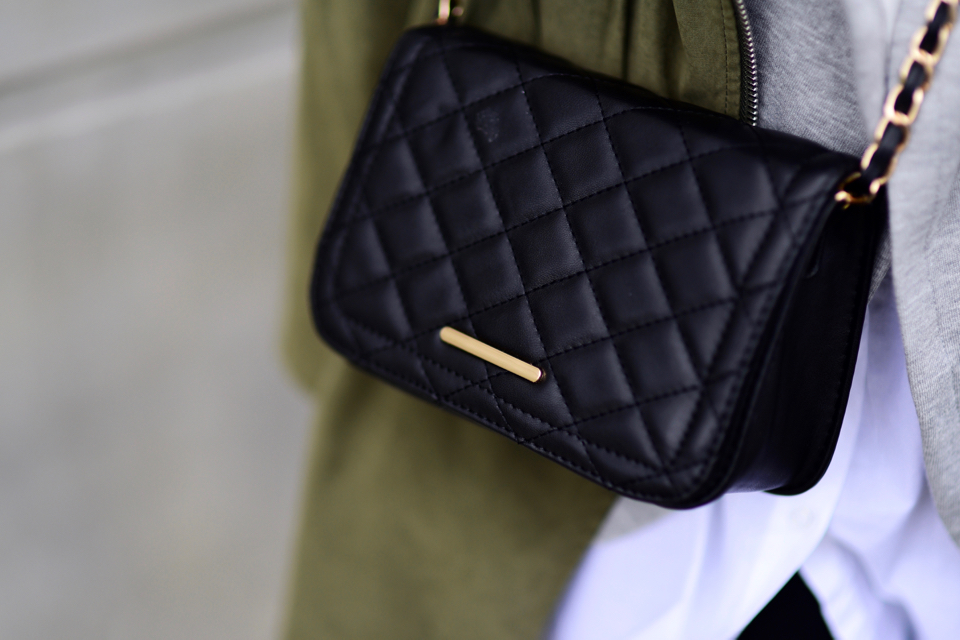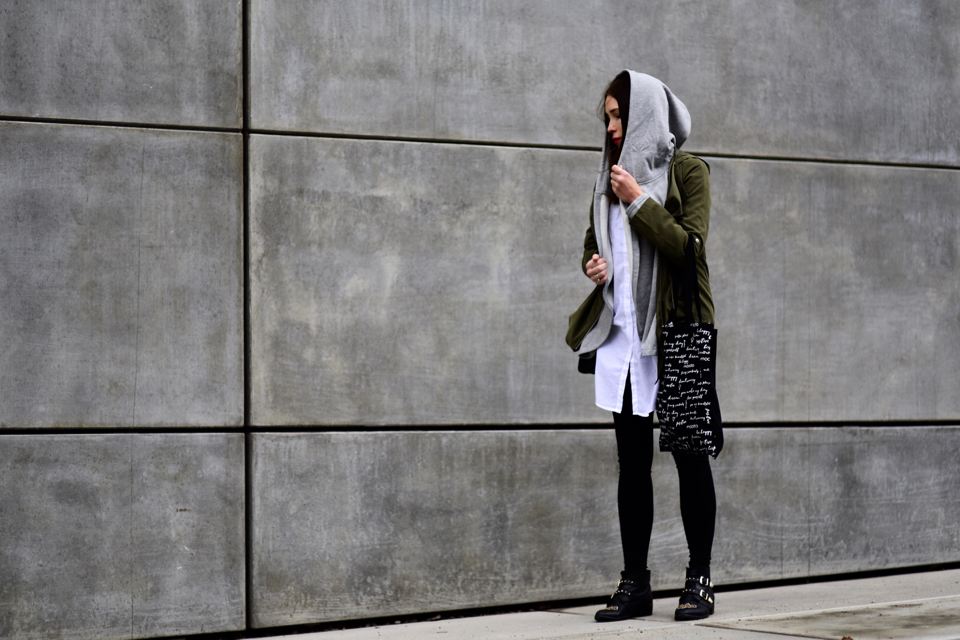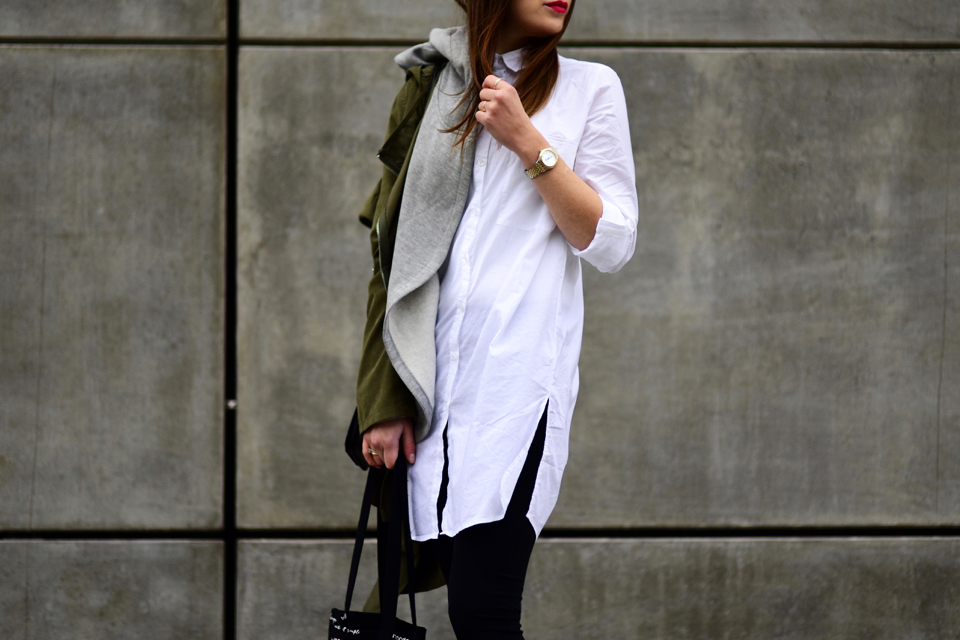 PHOTOGRAPHER: Cyryl
LONG WHITE SHIRT: Moodo
GREY HOODIE: Moodo
KHAKI JAKCET: Moodo
LEGGINGS: Moodo
BLACK QUILTED BAG: Moodo
HOPPER: Moodo
SCARF: Moodo
Post travel clothes from cold to hot weather appeared first on shinysyl.com