HOW TO SAVE MONEY ON YOUR WEDDING
HOW TO SAVE MONEY ON YOUR WEDDING?
Wedding day is the most definitely a unique and special day, but you can't lose your mind and justify unreasonable expenses with this uniqueness… :) I don't mean having a reception in your garden, having artificial flowers and wearing a dress from the bottom of your closet… :) Maybe I'm exaggerating but the point is sometimes girls go crazy and lose control over the wedding expenses. However great and special this day is, it is still just one day. There are plenty ways of having a classy wedding without spending a fortune. I believe I've managed to do so. Below you'll find some ideas about saving money on your wedding.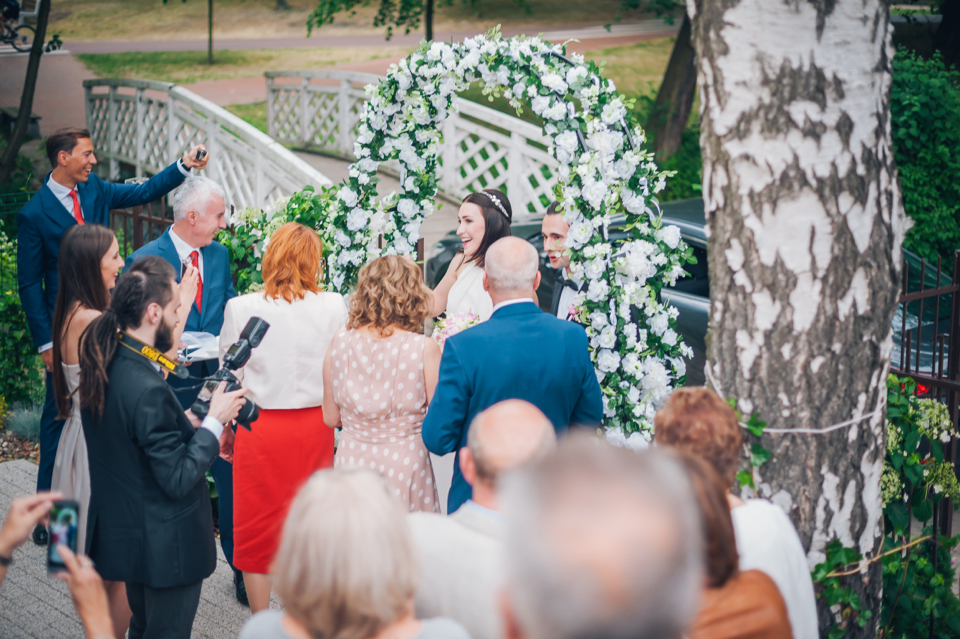 – Wedding reception on Friday. Quite often restaurants encourage Friday nights wedding with a discount or they can offer free drinks. It's worth taking into consideration.
– Print your invitations. I mean not buying ready-made invitations. Same with place cards. Ones I liked in shops were about 2,5 PLN each but I couldn't really find perfect ones – simple, white with a black Eiffel tower. After long search I decided to go to a printing house and ask for the price of printing. It turned out to be a great idea. Cost of a single one was just 1 PLN.
– Ask for a previous season wedding dress. Wedding trends are not changing as fast as catwalks trends… And dresses from previous collections are much cheaper. Think about it. I know your wedding dress needs to be special but you are only wearing it once! And the more decorative one, the easier it is to destroy it. I tried one wedding dress on and tulle caught on my heel and it stretched a little. The price for this dress was like 5 000 PLN… You should have fun in your wedding dress not worry about destroying it…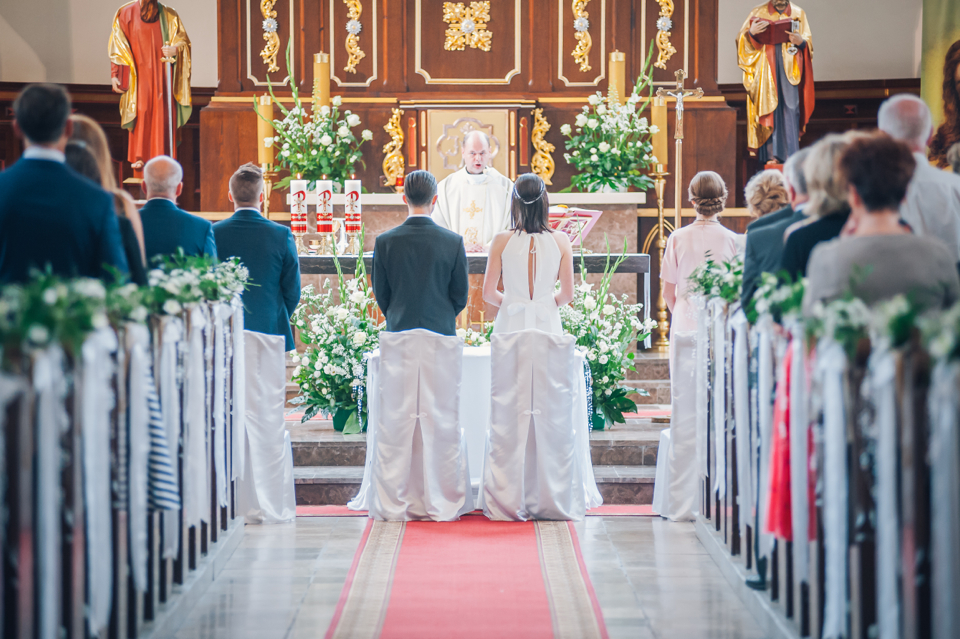 – Make guests gift yourself.
– Look for venues that allow you to bring your own alcohol without extra corkage fee. Get your alcohol wholesale. When you buy a lot and for example pay in cash, you can get a special discount.
– Instax camera instead of a photo booth. With instax you can print your photos right away (it's like a present-day polaroid). It's as much fun as with photo booth but way cheaper.
– Church decoration – talk to other couples that have a wedding on the same day or one day before or after, you can share the cost of purchasing flowers.
– Bridal shoes. Sure you need a comfortable, leather pair of shoes. But there are many girls dreaming of wearing Louboutins on their wedding day… If you want to wear them only in the church and change when you come to the dancing part, then it's a dream worth fulfilling. But if you want to wear designer shoes both in a church and on a wedding reception, it's just waste of money. My shoes after this one night looked like if the tank went over them. A conclusion – I have never danced so much in my entire life… :) Worn out heel tip, scratches… Fortunately 300 PLN is an amount of money you can live with for one time shoes.
– Renting a limo/droshky, or putting too much decoration on a car are other examples of unnecessary spending money. Remember that the car is seen by the guests only for few seconds… In our case we came to the church before the others (we had to fill in some papers in church) and left as the last (after all wedding congratulations). So our guests saw the car only when it arrived to the wedding venue, and it's only because we organised the traditional parents welcoming outside.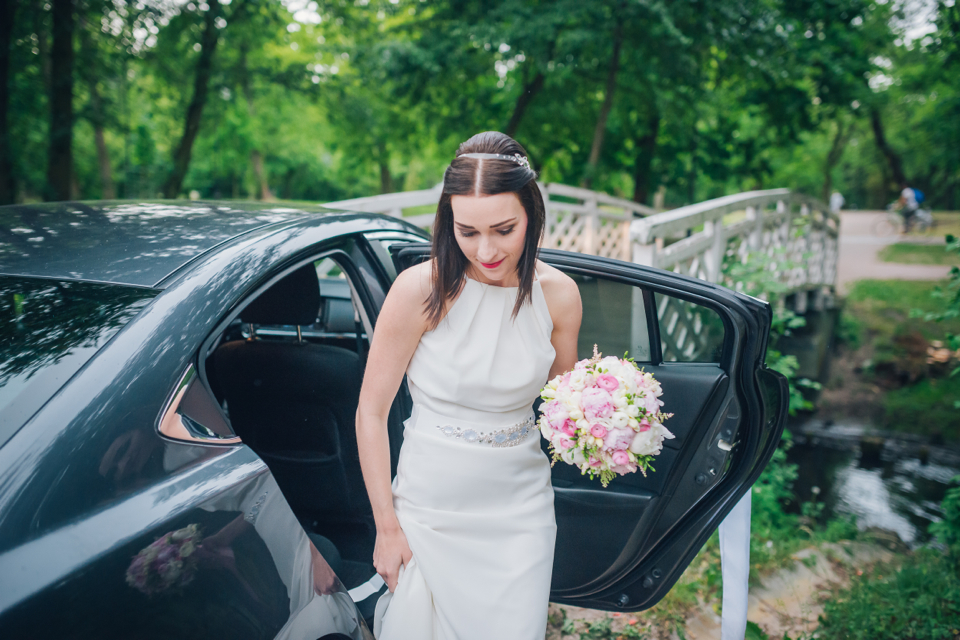 – Don't buy your wedding rings in a jewelry chain store. Small, private jewelry shops offer just as lovely wedding rings as the big ones, but very often you don't have to pay for the engraving and "the label :)" – which doubles the price. When I look at our wedding rings now, I know it was a good decision to buy them at the small jewelry shop. After a few months the have micro scratches, but still look really pretty.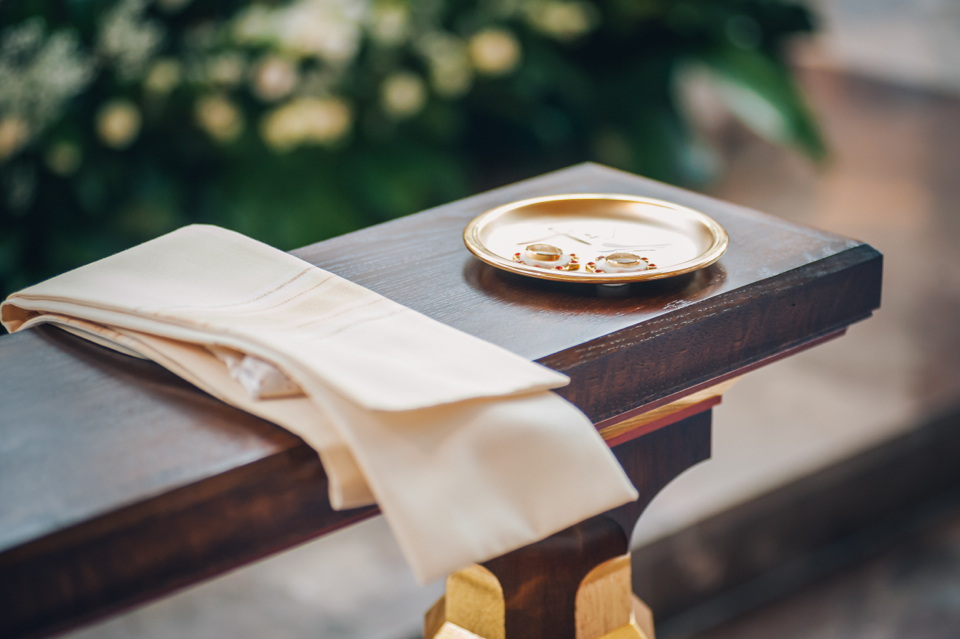 – Organise off-season wedding. From September till April prices in restaurants and wedding venues are lower. In my case, however, I had to give up on this idea from the very beginning. I couldn't imagine myself wearing a bolero or any other cover up (which you have to wear if you don't want to freeze in the church during those chilly months). As you can see there are many ways of cutting cost of your wedding… How about you, any more ideas?
All my articles related to wedding can be found in the bookmark labelled Wedding. :)
Post how to save money on your wedding? appeared first on shinysyl.com