HOW TO PLAN YOUR WEDDING DAY?
HOW TO PLAN YOUR WEDDING DAY?
Months of planning, a million decisions to make, a lot of expenses and finally this special day is there… the wedding day! In today's post I will describe you my wedding day and give you some tips. Hope you will find them helpful.
On my wedding day everything went smoothly. I was in a great mood and I wasn't stressed at all (I was surprised because I was pretty sure I would be a nervous wreck). Generally all the preparations were fun. Maybe it's because I had everything planned to the last detail. Peace of mind – that was the most important thing for me. I was feeling really comfortable. My friend put on my makeup (thank you Kasia!) and my father took photos at home. There were no strangers, no photographers, no camera men there. That would make a fuss to have so many people at home during preparations… But at my place there were only friends and family!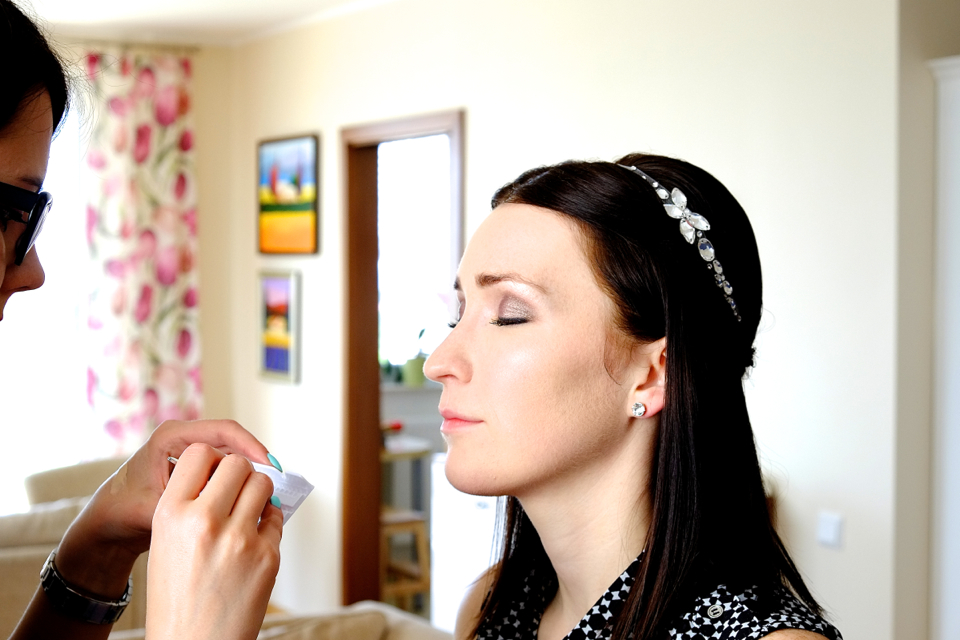 My wedding day looked like this (I am a total freak when it comes to the planning, I had everything on my excel sheet, timeline including):
9 AM wake up (I woke up before the alarm clock, but the 9 AM was my deadline to start a day, eat the breakfast and take a shower),
10 AM my bridesmaid's Paulina arrived,
10:30 AM hairdresser (place where I had my hair done is around 200 m from my home so I didn't have to drive anywhere or make any arrangements for a hairdresser to come to my home; I recommend finding a hairdresser nearby, you wouldn't have to worry about something going wrong like traffic jams, no parking spot, car breaking down. There are just too many things that can go wrong, if you are going to your hairdresser by car),
1 PM makeup (I wanted to have my makeup done as late as possible, when it comes to makeup I recommend finding someone that will come to your place, it's really makes things easier),
3 PM parents blessing (I remember the moment when the doorbell rang – it was Cyryl with his parents and his best man. The bow on my wedding dress wasn't tied yet. It was hilarious. I was standing there laughing. My mom was waving hands shouting "the bow! the bow!", Paulina and my dad tried to tie it. Even now when I think about it there is a smile all over my face. It looked like a scene from a comedy movie),
3:30 PM leaving house (we left earlier because we had to complete some papers in the church and generally we wanted to be sure we wouldn't be late),
4:30 PM church wedding ceremony.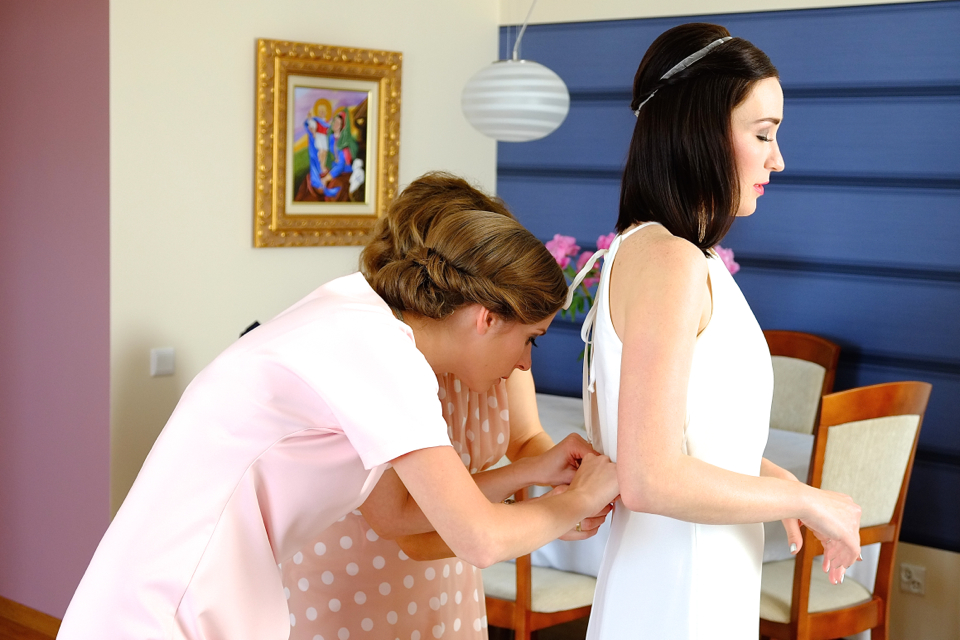 Some tips for your wedding day:
– eat a good breakfast
– prepare a snack – something to grab before you go to the church, to keep my wedding dress clean I choose to eat some kabanos (it is a kind of Polish dry sausage). After the breakfast when you start preparations, time goes like crazy – having your hair and makeup done, putting your dress on. After I dressed myself I was scared to even get close to the kitchen, so this little snack really saved my life, without it I would probably die of starvation.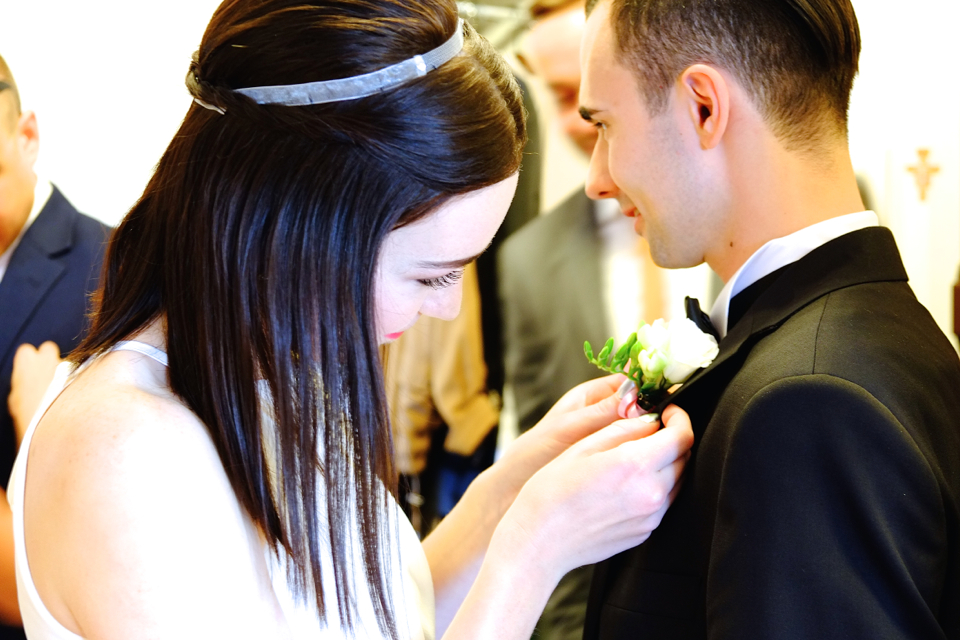 – buy straws, when you want to drink some water before you leave, when you are all set up wearing a gown in a full makeup, using a straw would be helpful. That's how you to keep your outfit clean and lipstick on ;),
– wear a buttoned blouse, after having your hair and makeup done, you just unbutton your blouse to take it off (and your hair remain untouched),
– prepare underwear, tights and your jewelry the day before the wedding – generally put all you are going to wear in one place, that's how you avoid the stress of not being able to find one earring or tights.
All my articles related to wedding can be found in the bookmark labelled Wedding. :)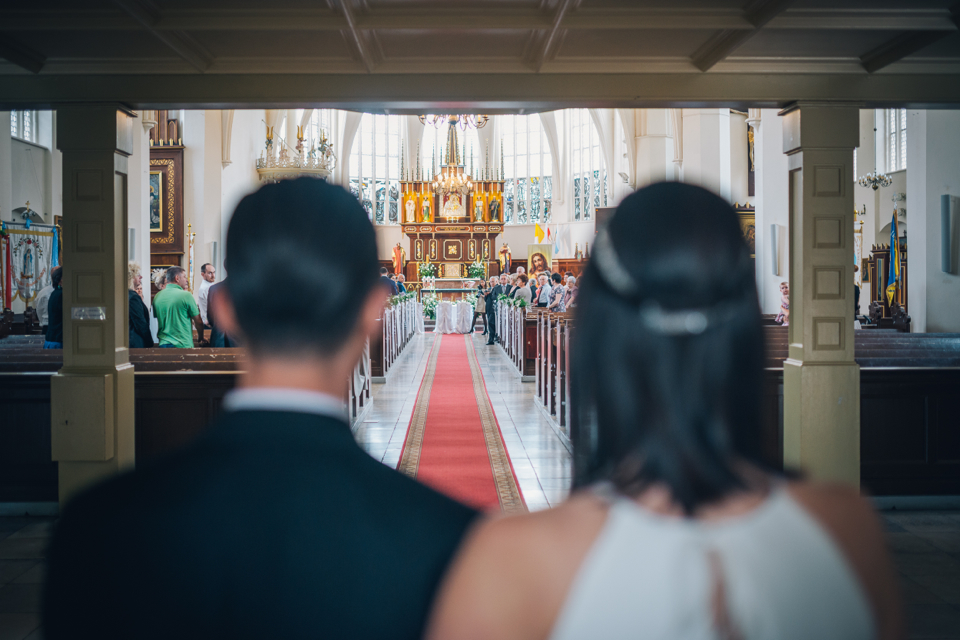 Post how to plan your wedding day? appeared first on shinysyl.com