PARIS THEMED WEDDING – EIFFEL TOWER MOTIF
PARIS THEMED WEDDING – EIFFEL TOWER MOTIF
It didn't take me long to figure out what the leading motif for our wedding reception should be. We got engaged in Paris so the natural choice was the Eiffel tower. :) I think it is best to choose the leading colour and the symbol at the very beginning of the wedding planning. It really makes all the later choices easier and you end up with your decorations looking altogether. :) Remember that finding wedding decorations that are not tacky is extremely difficult, so it's better to search for the ideas online and do them yourself.
Starting with invitations.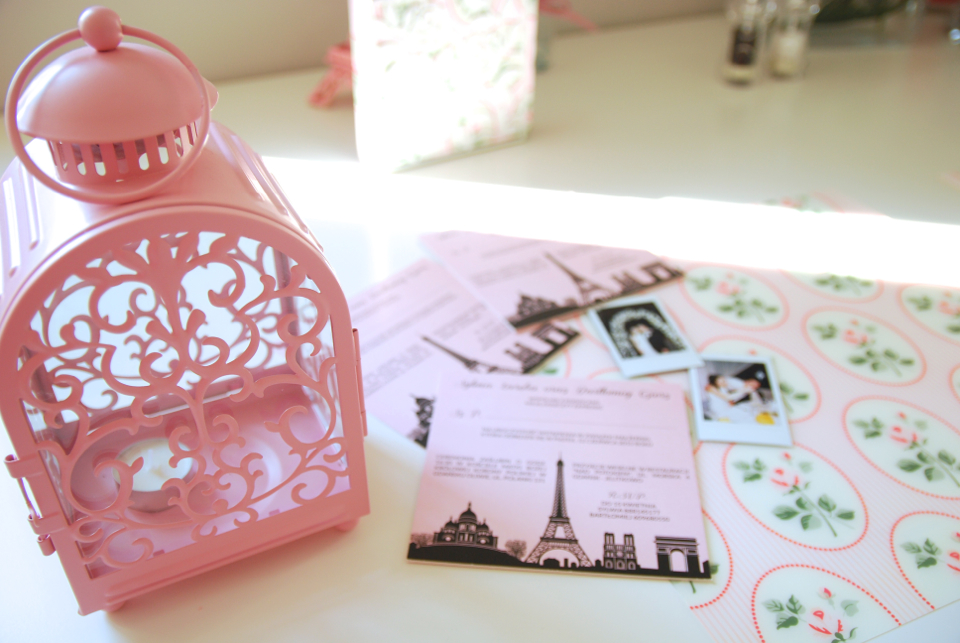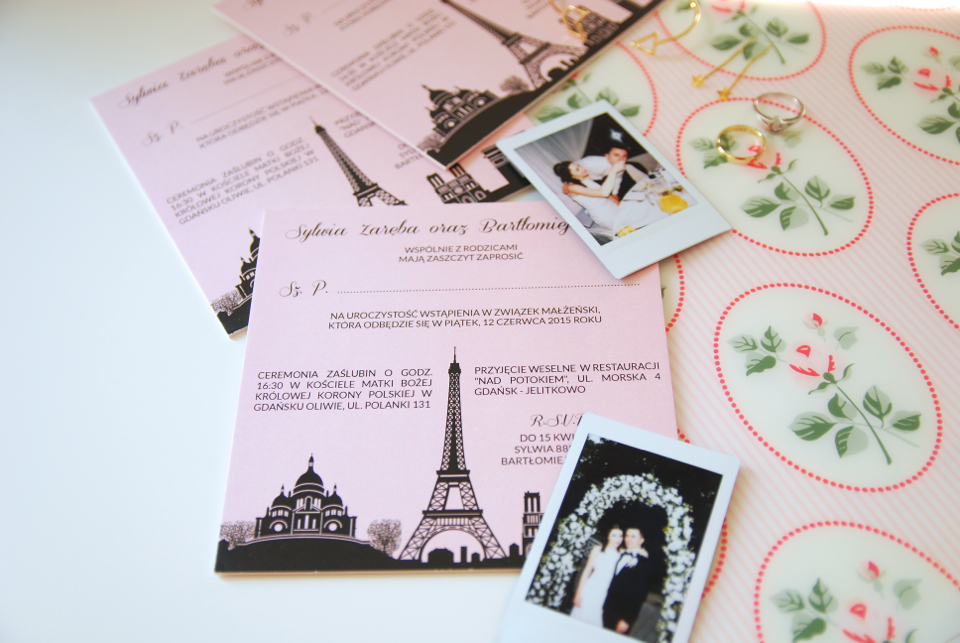 When it comes to the table cards, I couldn't find anything simple and elegant. So I found the Eiffel tower graphic online and ordered table card in the same printing house where I had my Master's thesis printed. ;) It was half the price I would spend ordering the ready made cards online. I have prepared not only table card for guests, but also for guest book and for the sweet corner.
There were Eiffel tower shaped gingerbreads in the sweet corner. I found the special cutter in online shop with bakery accessories. The day before the wedding I was baking the gingerbreads to relax.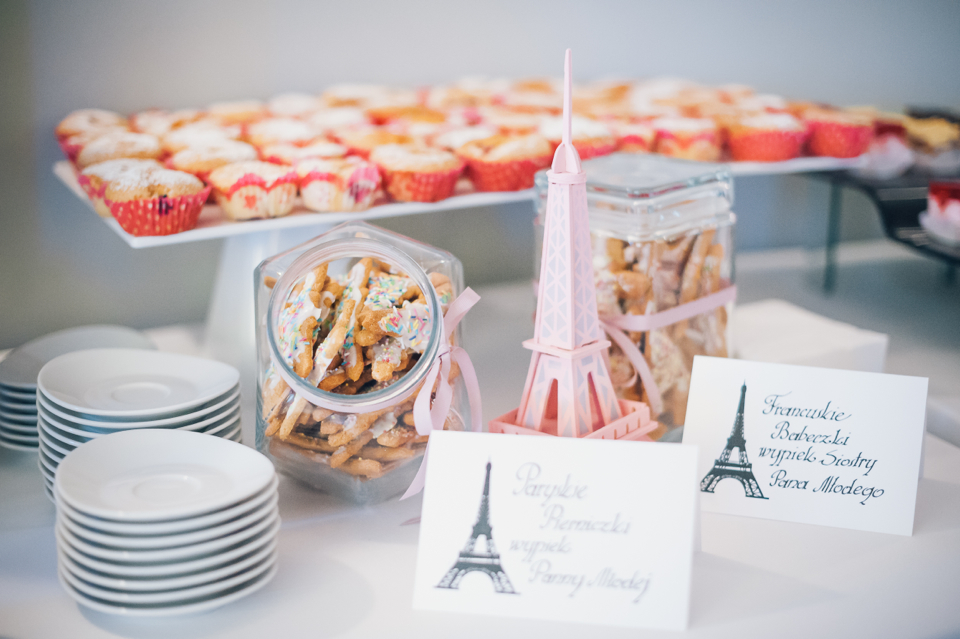 Another Parisian element of the decorations were the small towers on the tables. I did them myself as well. I bought wooden puzzles online, and the paint in the art shop and I started production.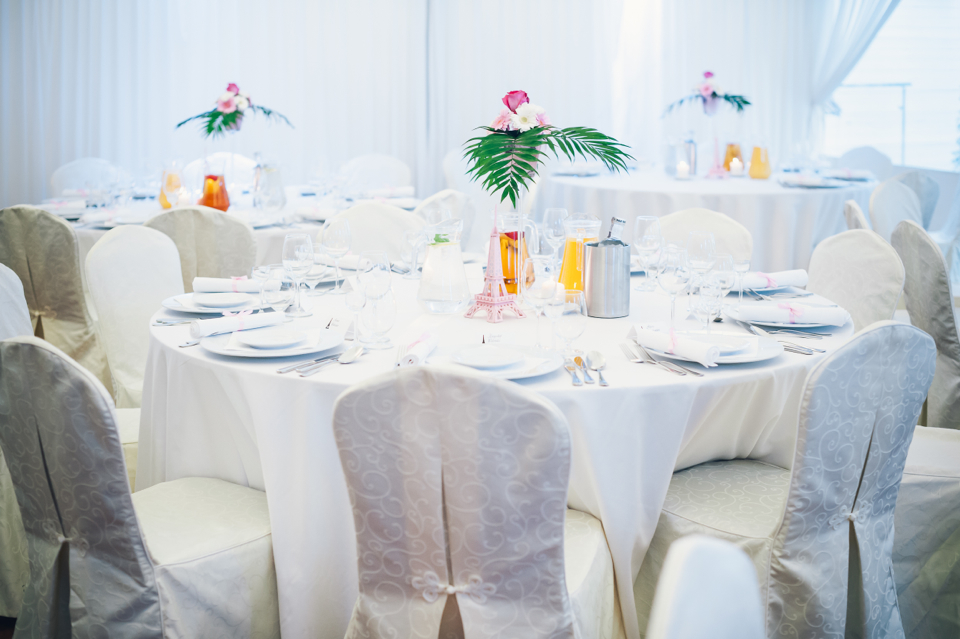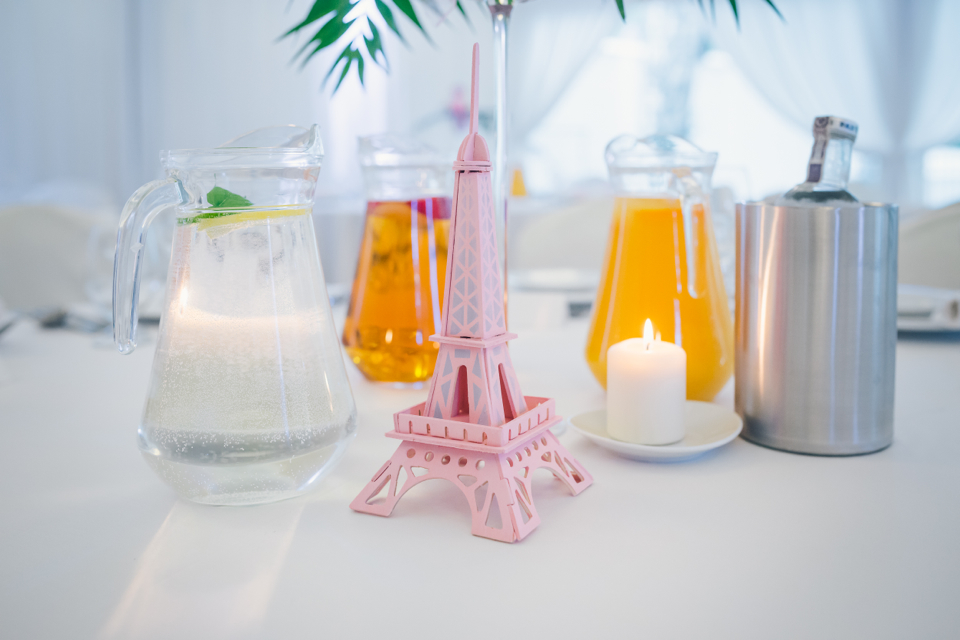 I also managed to find a guest book online. The one you could choose the color of the dots, and the front page title. I was lucky enough to find out that the light pink color was possible. I've sent the Eiffel tower graphic to the company and… the very same picture on table card was also on the guest book.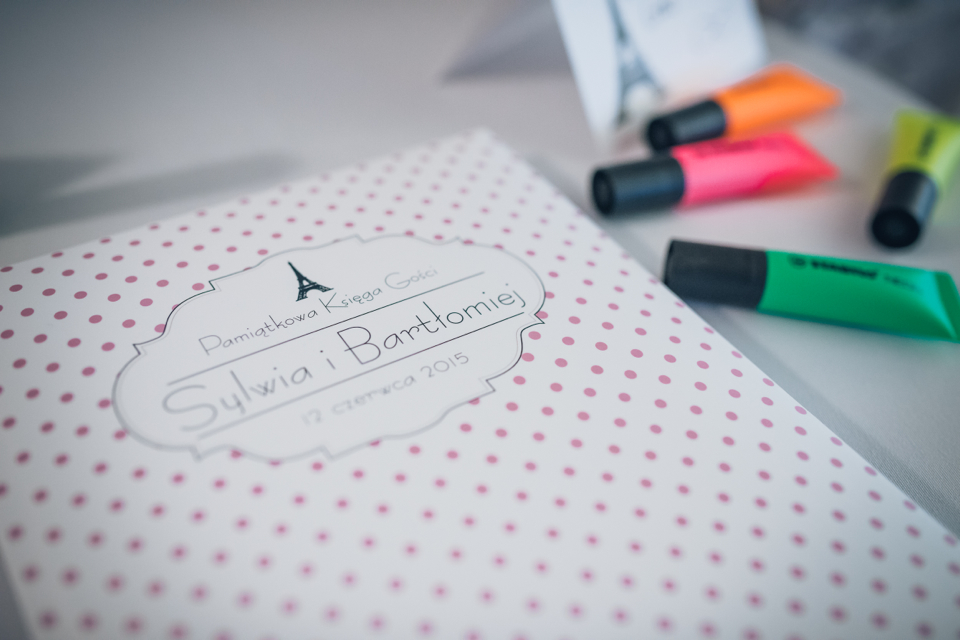 Besides all the decorations there was also a little French music. There were several French songs. Our first dance was the waltz we danced to the "Amélie" movie song, and Edith Piaf was singing when our wedding cake appeared in front of the guests. :)
All my articles related to wedding can be found in the bookmark labelled Wedding. :)
Post paris themed wedding – eiffel tower motif appeared first on shinysyl.com