METALLIC SKIRT HOW TO WEAR?
METALLIC SKIRT HOW TO WEAR?
Metallic clothes are one of the hottest trends in upcoming season. It's good to start your search now and go through all sale hangers at the shop. I found my pleated metallic skirt on sale at C&A. It's very comfortable and showy at the same time, so I am pretty sure I will reach for it very often. To tone this crazy metallic fabric I decided to go with a gray oversize sweater. Try wearing your favorite large sweater with skirt and tuck it on the side… :)
I have to mention my new bracelet. Lately I've been wearing it all the time. It's Composable collection by Nomination (you can find ready ones or make your own on the website: nomination). To make your own bracelet you choose the color, size and then you can go crazy choosing all kind of links. There are symbols, letters, gems, numbers, flags, tiny signs and drawings. All you can imagine. I decided on: a camera, Eiffel Tower, Christmas tree, shoe, heart and at two ends elements resembling screw heads. I was choosing these elements for over 2 hours. There is so many links that it's really difficult to choose!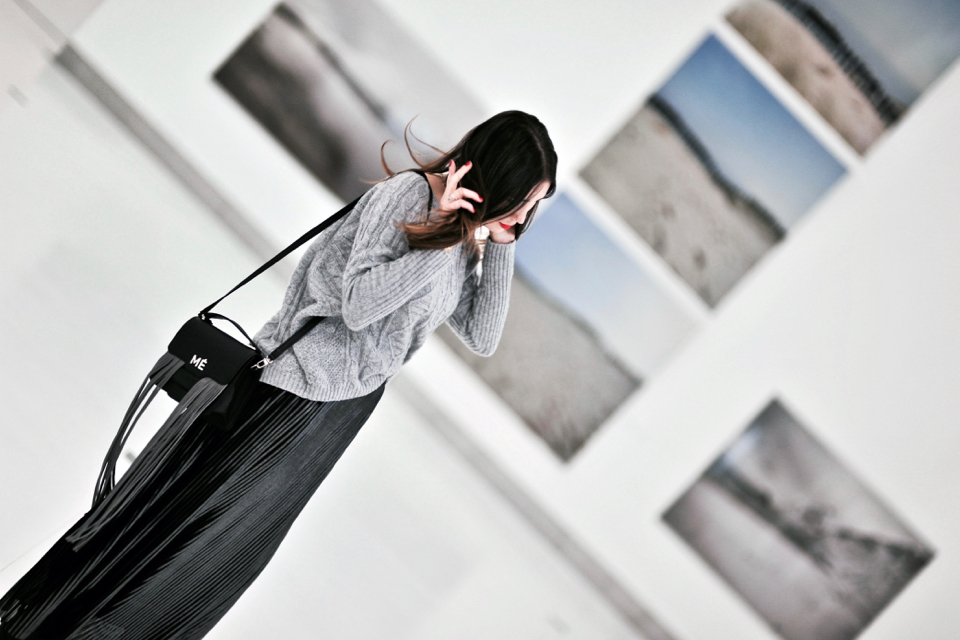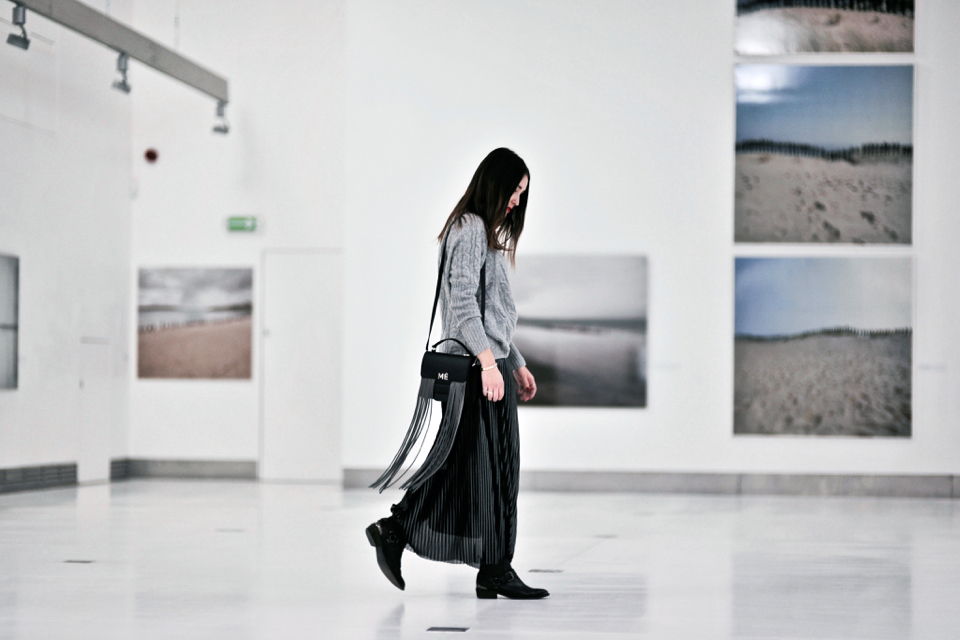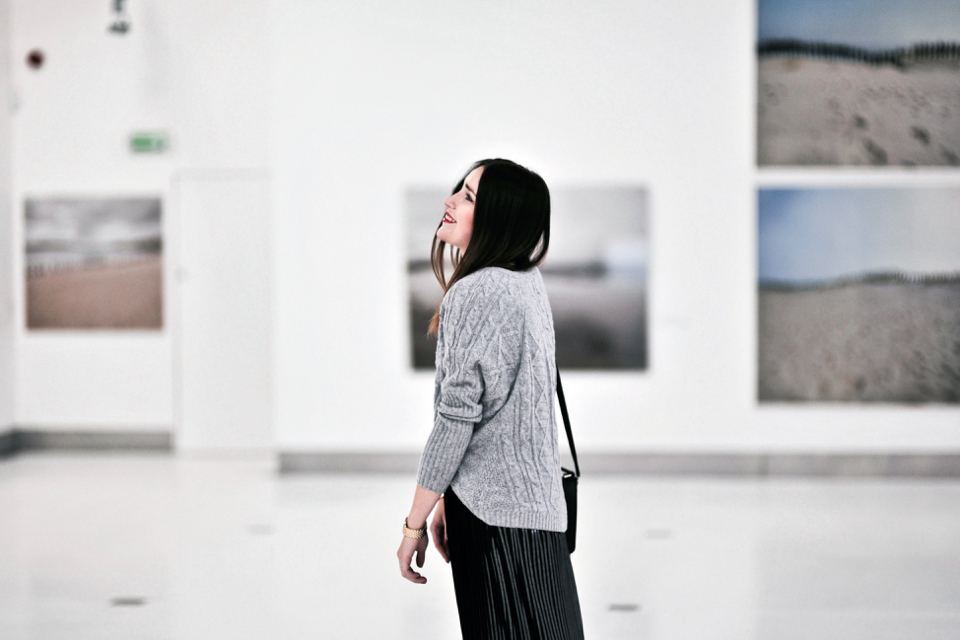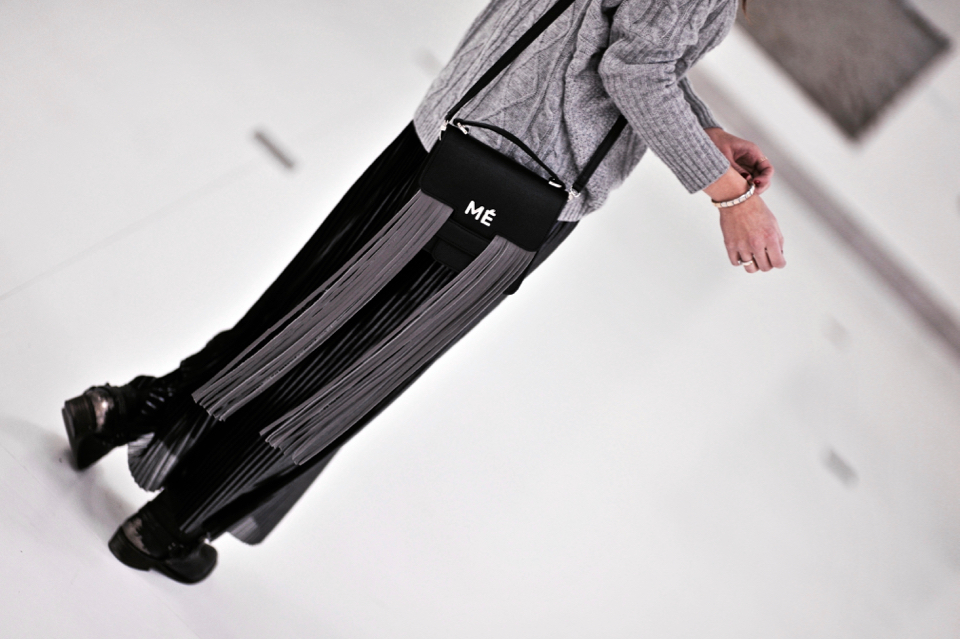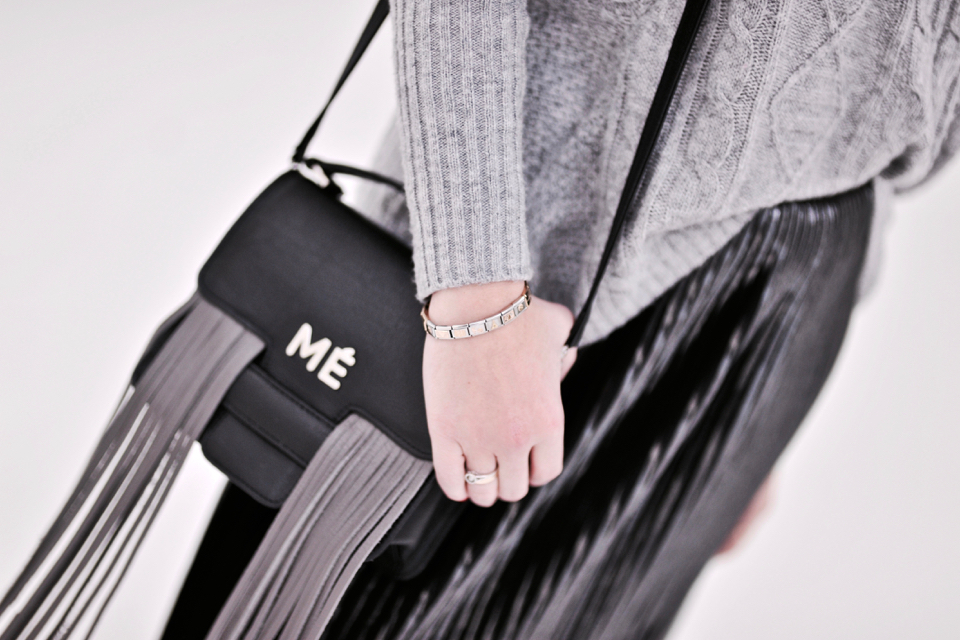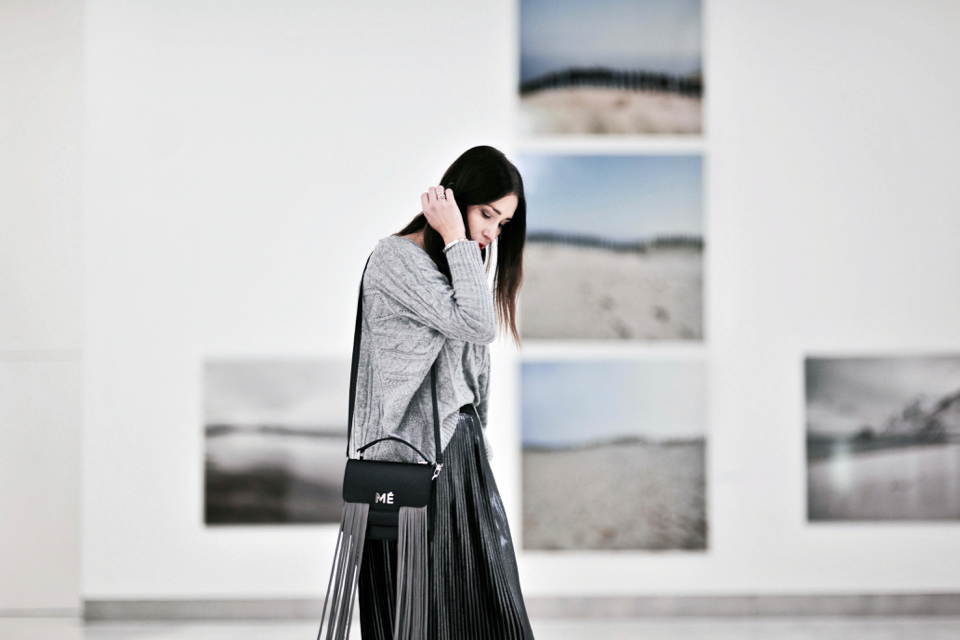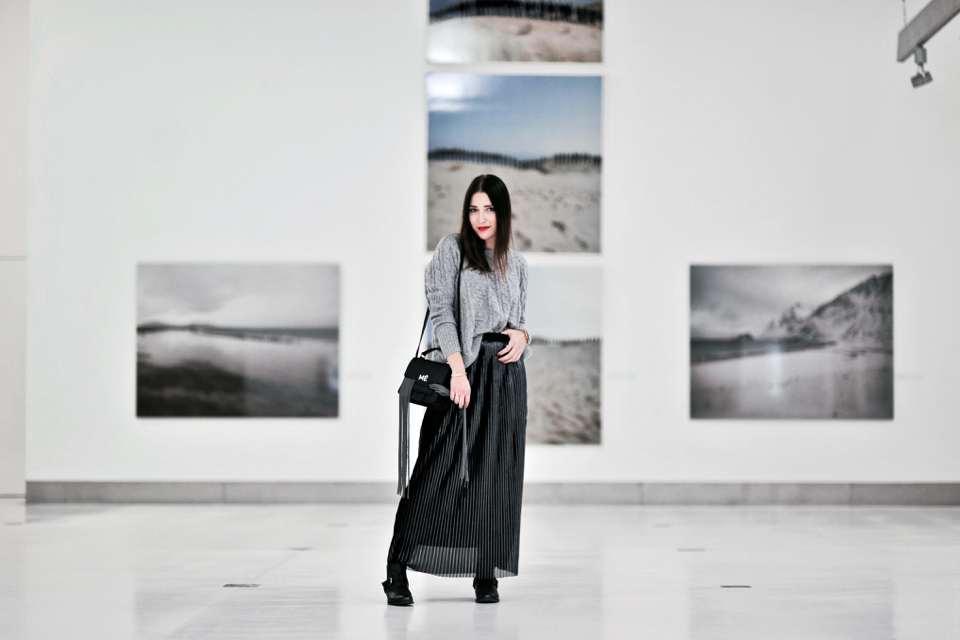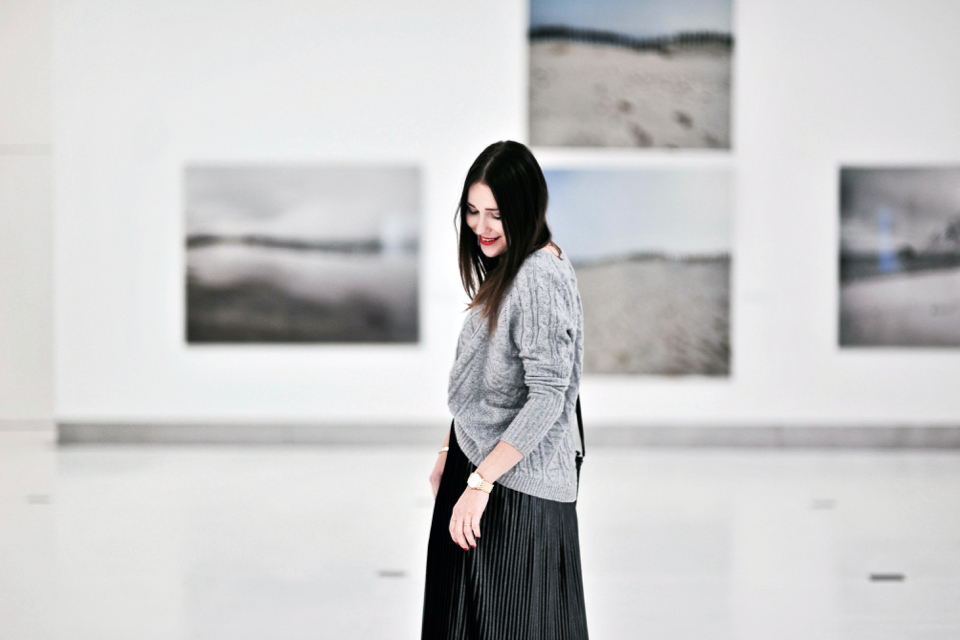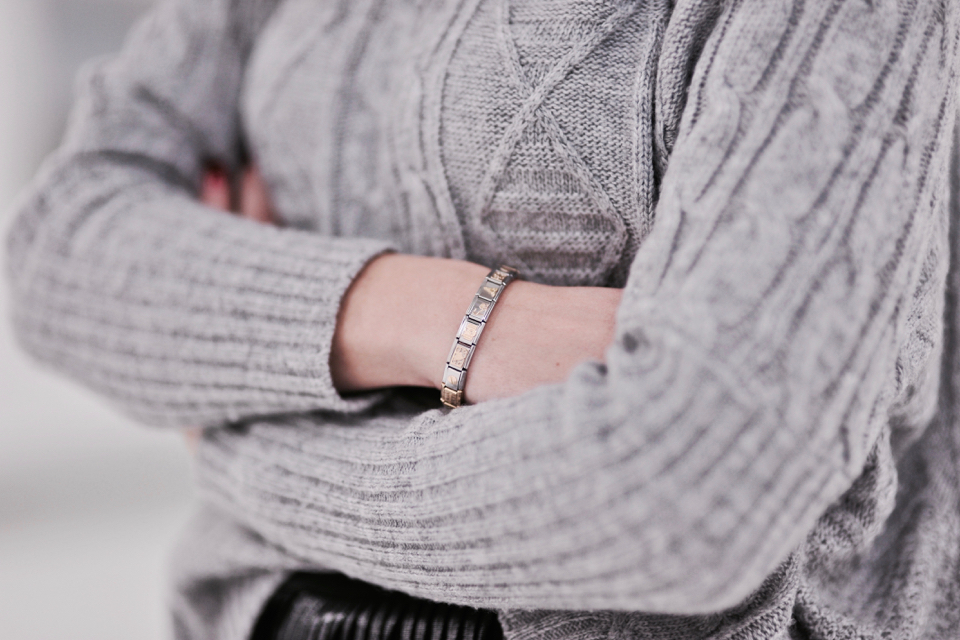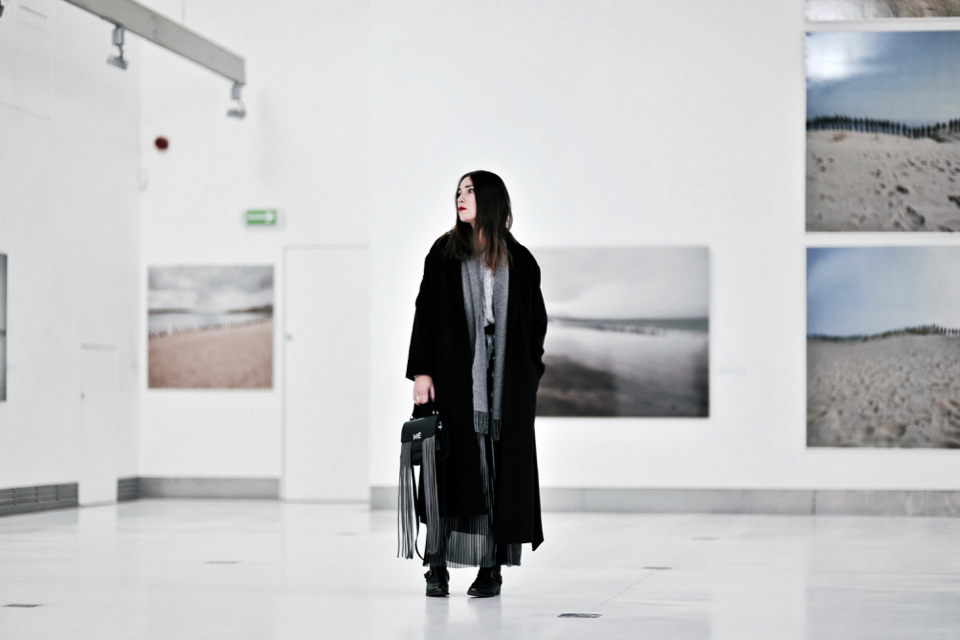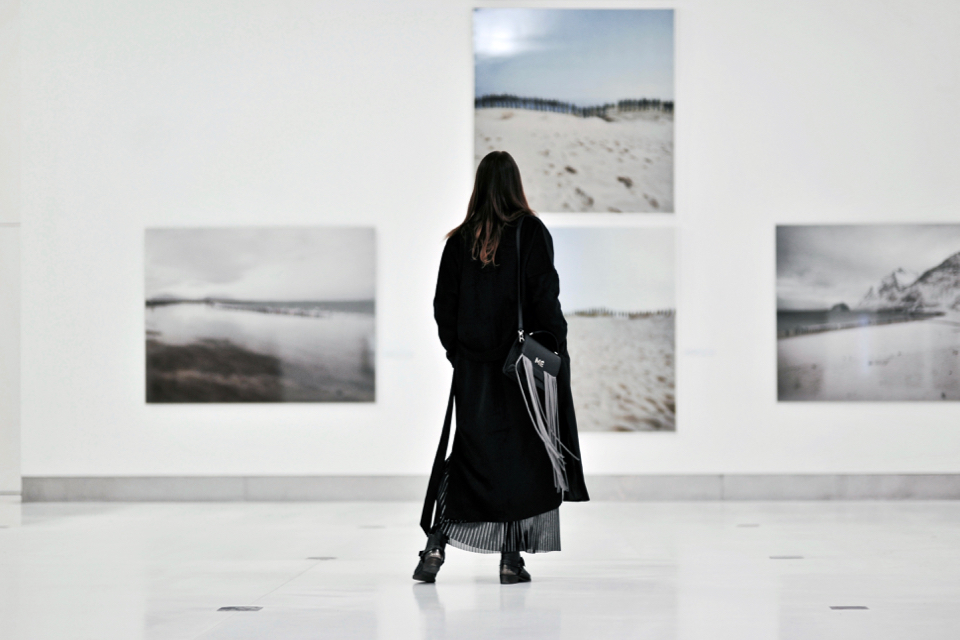 Today's photoshoot was made in Centrum Sztuki Współczesnej Łaźnia in Gdańsk. :)
PHOTOGRAPHER: Cyryl
BLACK OVERSIZED COAT: Kiomi via. Zalando
GREY SWEATER: Orsay, more grey sweaters you can find here
METALLIC PLEATED SKIRT: C&A
SCARF: Acne
LEATHER BAG: Milate
PERSONALIZED BRACELET: Nomination
COWBOY BOOTS: Zara, podobne tutaj
Post metallic skirt how to wear appeared first on shinysyl.com