HOW TO WEAR A SHIRT WITH A SKIRT?
HOW TO WEAR A SHIRT WITH A SKIRT?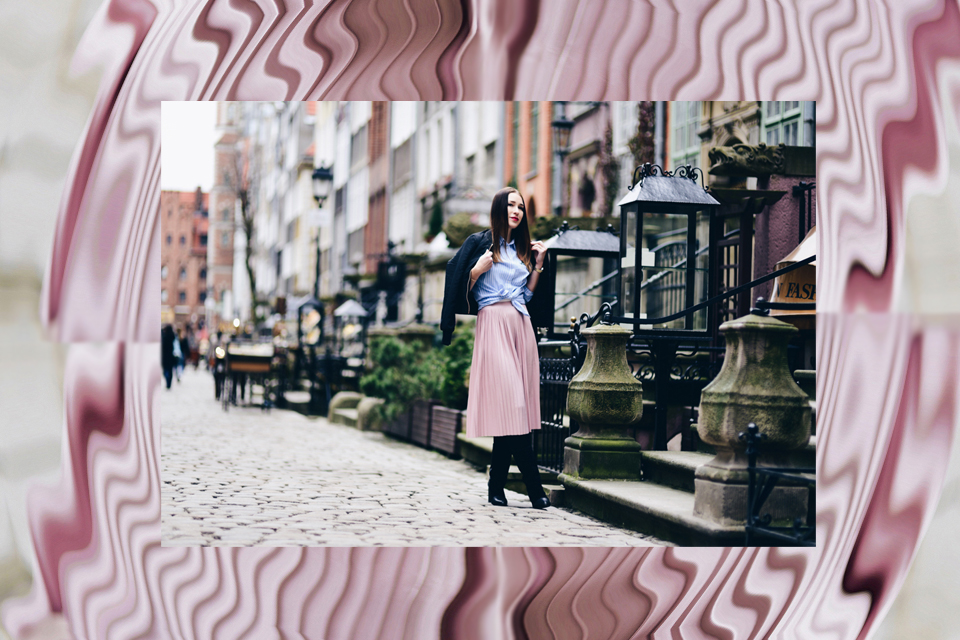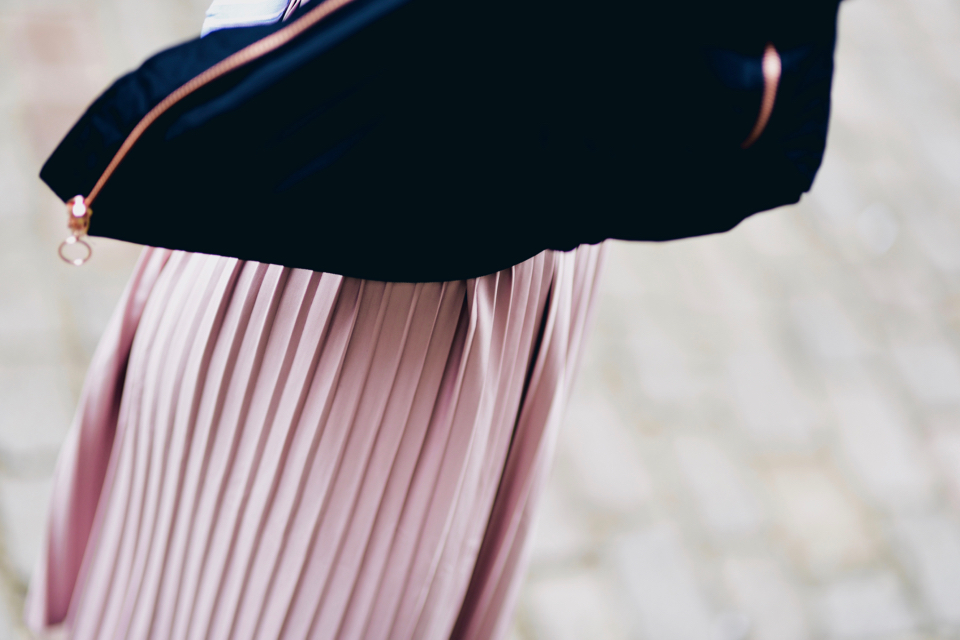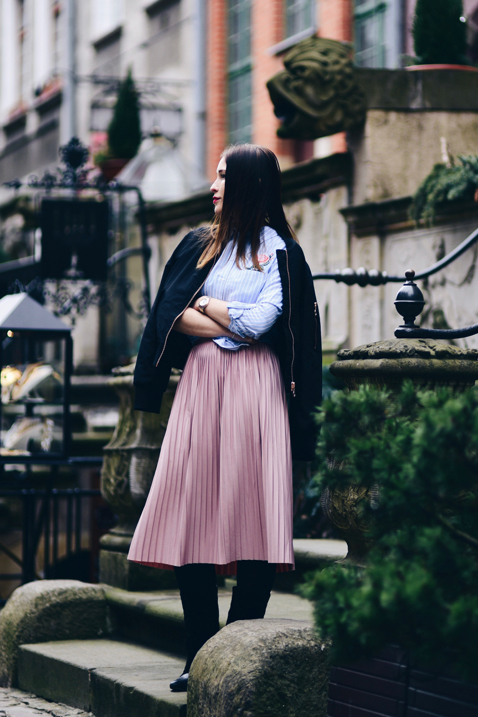 How to wear a shirt with a skirt?
The easiest and probably most often way is just tucking in your shirt. But I would like to tell you about two other ways. First one you can see on the photos below. You leave lower part unbuttoned and take two halves of the shirt to make a fancy knot (remember that you can make it either in the front, or on the side). It is a great way to enhance your waist! The second way, which you won't see in this post is when you tuck in half of your shirt and leave the other half out. It makes quite a fancy look.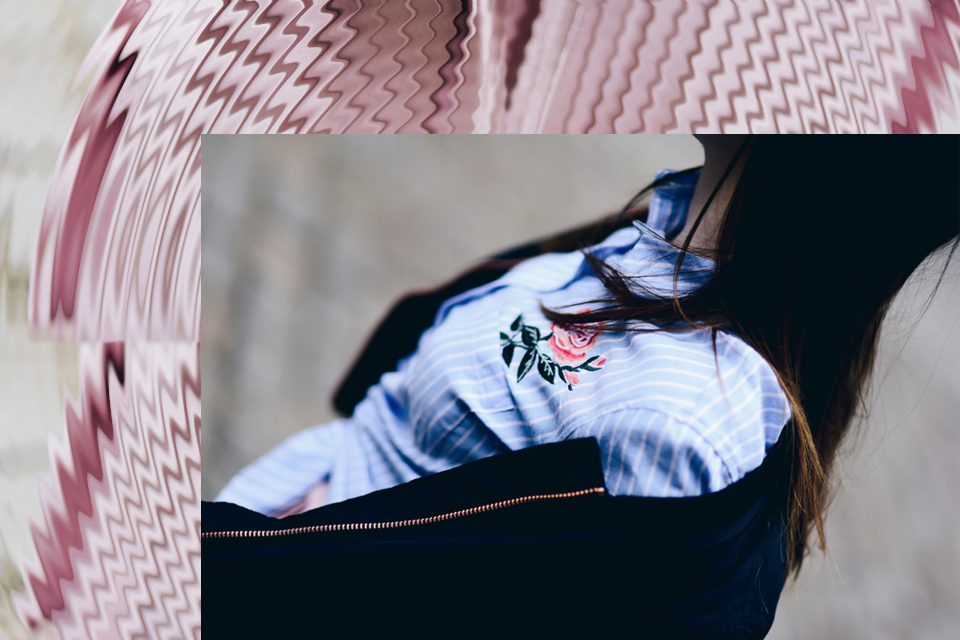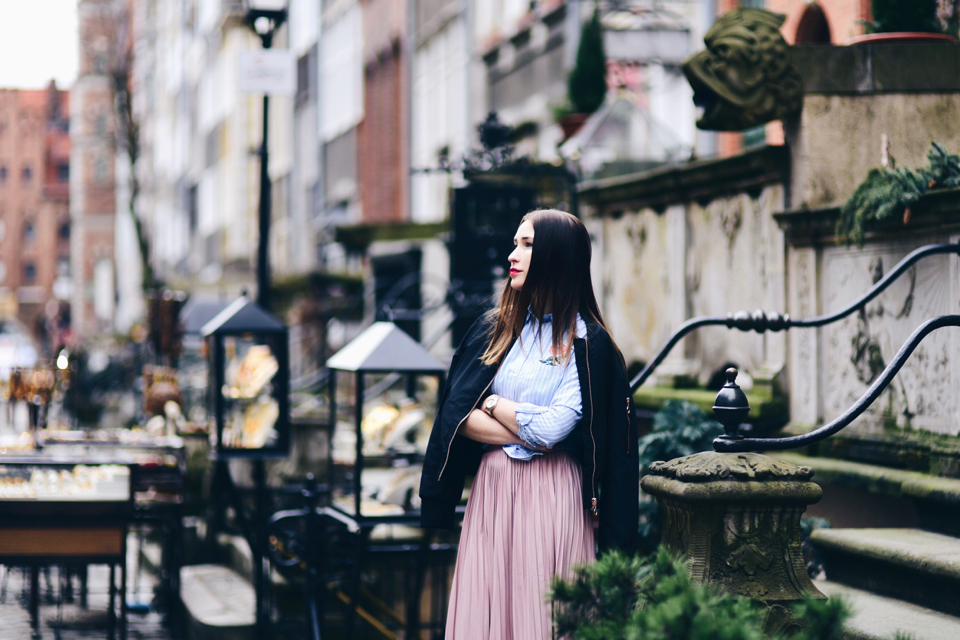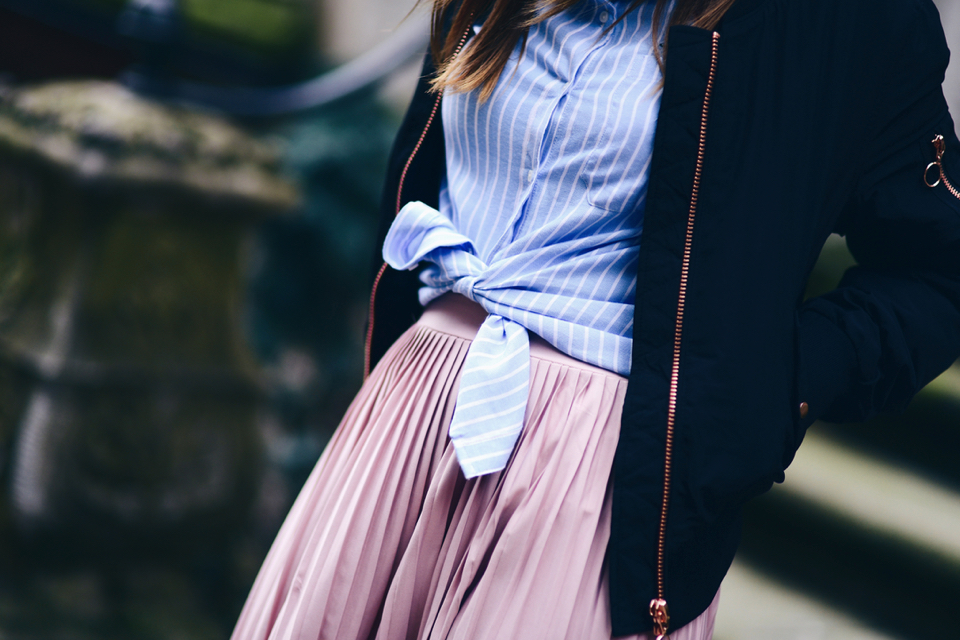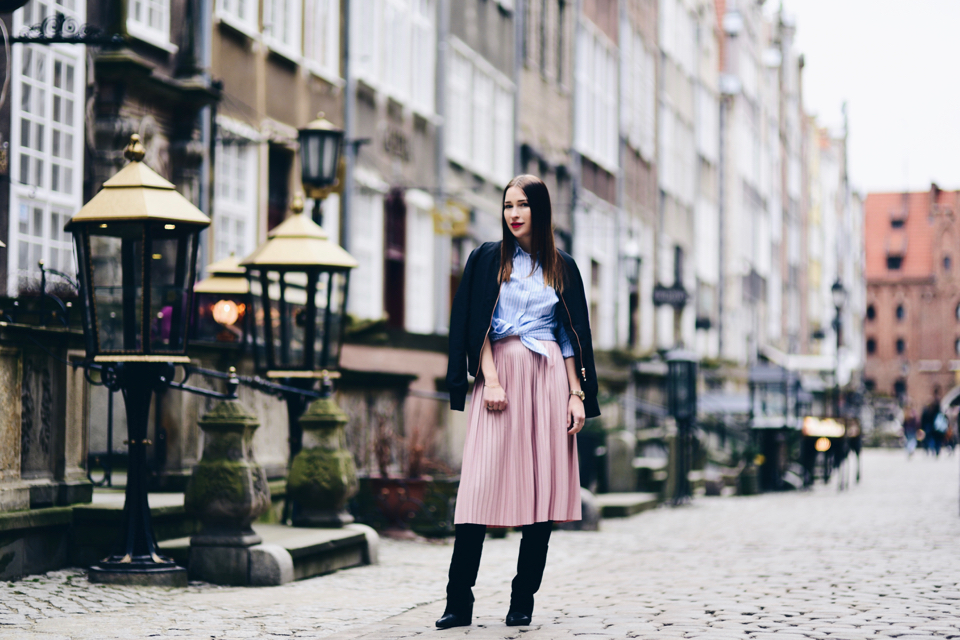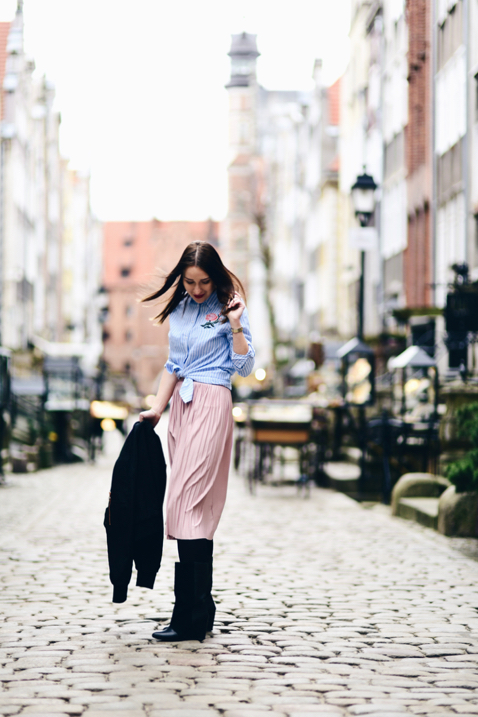 I wonder what is your favourite way of styling your shirt? Do you wear only elegant ones or more casual as well? Embroidered flowers are super trendy right now. If you can't find a perfect shirt with a right cut and colour and embroidered motif, you can always buy a special sew-on or iron-on badge and re-do the shirt you already own.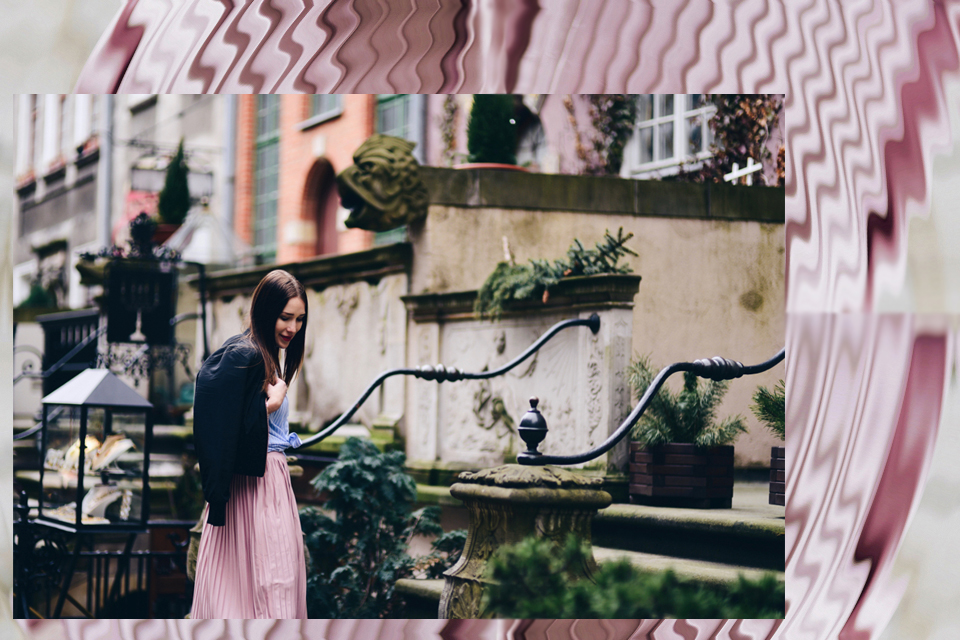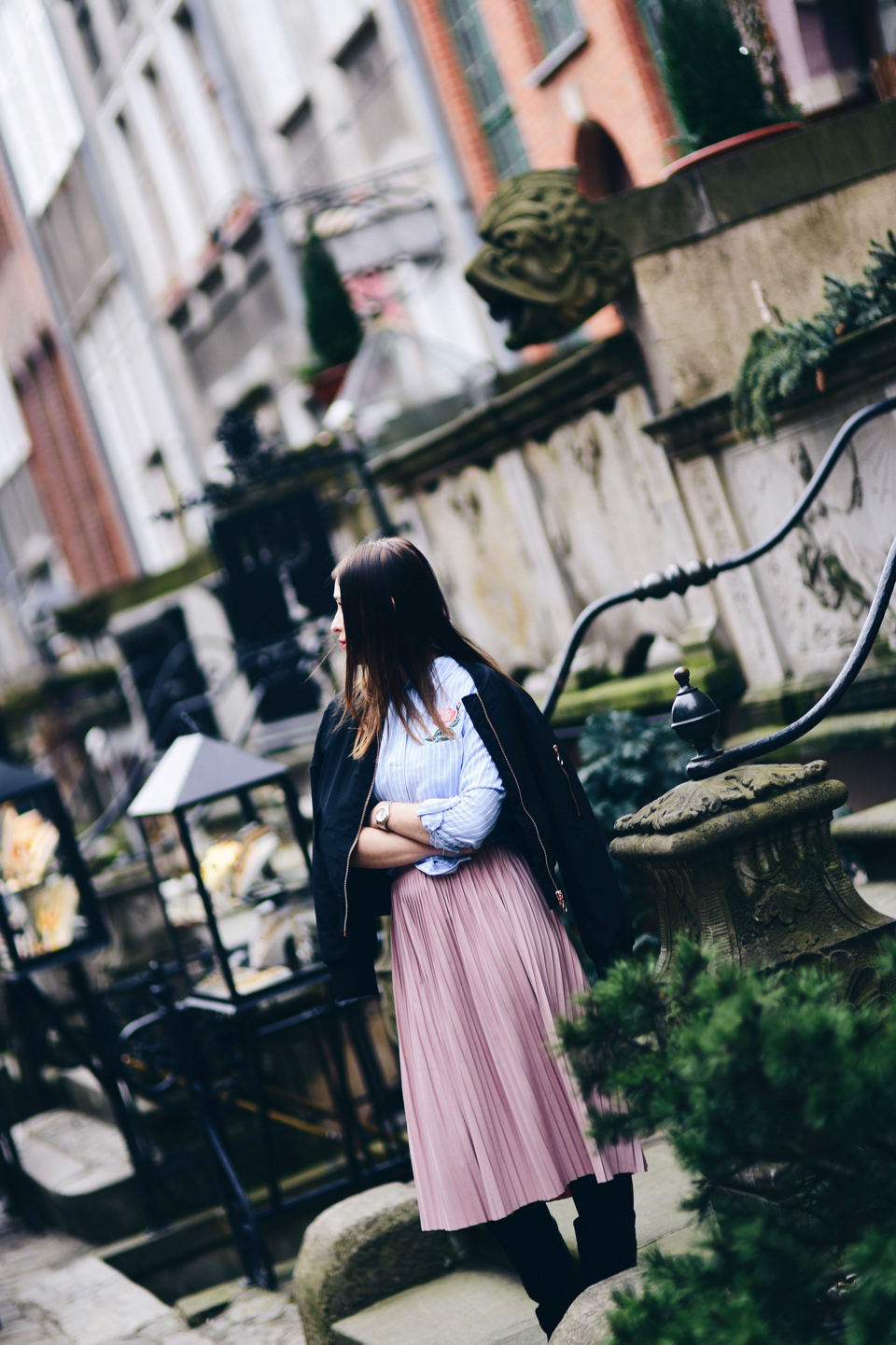 PHOTOGRAPHER: Cyryl
BLACK BOMBER JACKET: Tally Weijl
SHIRT WITH ROSES: Tally Weijl
PINK PLEATED SKIRT: Tally Weijl
Post how to wear a shirt with a skirt? appeared first on shinysyl.com