GRONINGEN – WHAT TO SEE, THINGS TO DO, TOP PLACES
GRONINGEN – WHAT TO SEE, THINGS TO DO, TOP PLACES
If you don't know how to spend a weekend… visit Groningen! I would never have guessed that I would be cycling all day long in the mid-November when it is around 0°C outside… But since I've been to the Netherlands I had to explore the city on a bike! Full assimilation…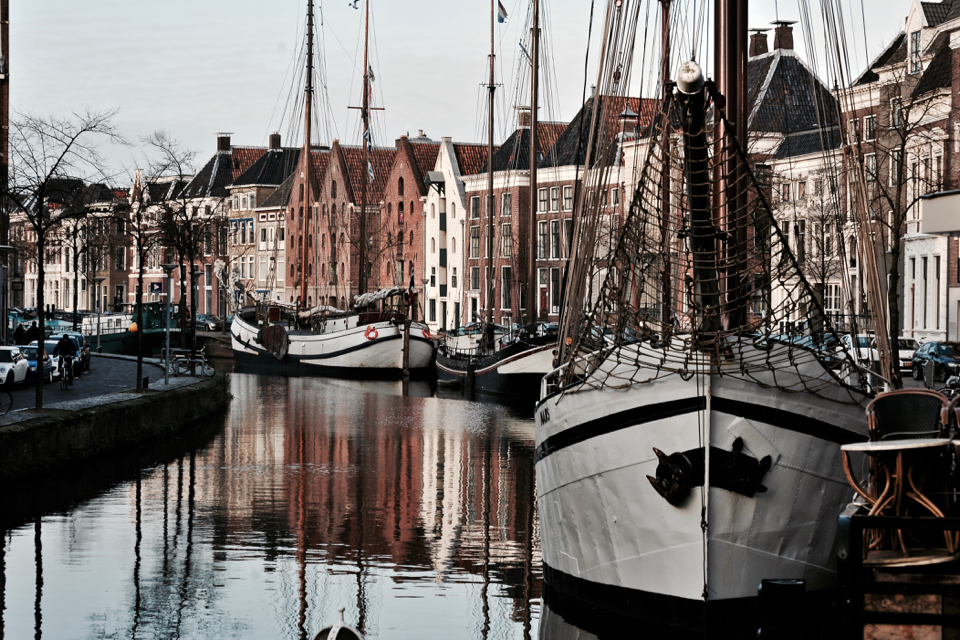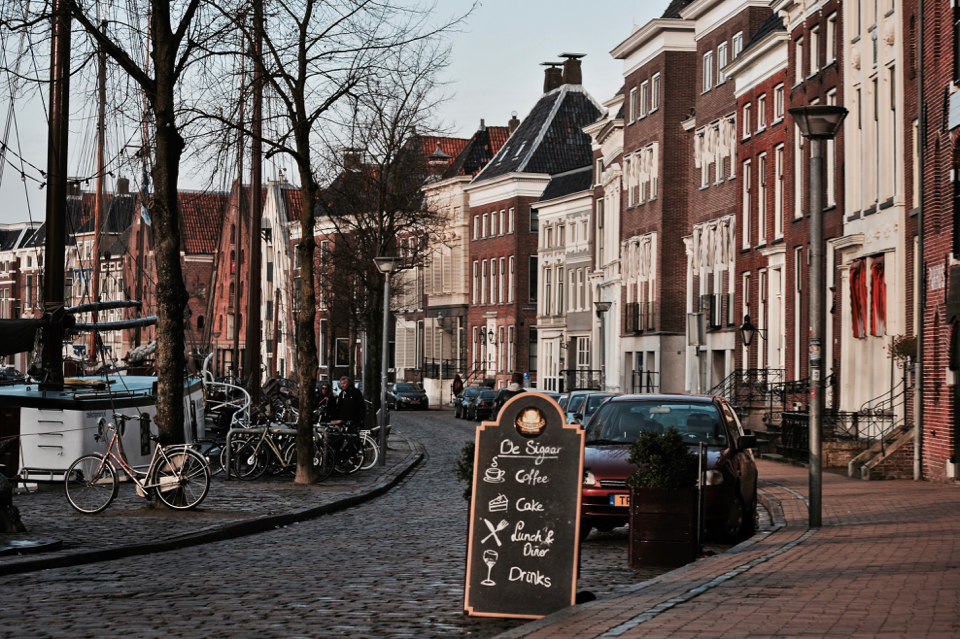 Where did the idea of going to Groningen come from?
I went to this beautiful city in the northern part of the Netherlands for the bloggers meetup organised within Let's Gro festival. The city of Groningen and the Eelde airport were the partners of the festival.
Flight from Gdansk to Groningen (there is a direct flight, it takes one hour and fifteen minutes) was covered by the Groningen Airport Eelde. Our stay in the Stee in Stad hotel and public transport tickets were provided by the city of Groningen in cooperation with the meetup organisers – authors of the veggie travelblog Not So Stuffy!
Thanks to Janet, Anneloes and all the partners of the event for an invitation, hospitality and all the attractions!
But, coming back to those bikes… We were really surprised when we got bike lock keys together with the room keys the in a hotel reception. At the first moment I didn't want to take them at all. I was thinking… what for? Just to lose them? It is so cold! And then I looked at Cyryl and I saw a call to adventure in his eyes. So there was no other choice. Half an hour later we started our cycling tour. If you are ever in the Netherlands, remember the best way to get around the city is a bike. Not only did we get everywhere very fast and could stop wherever we wanted, but also it made us feel like the locals!
In Groningen there are plenty of bike paths and bike roads. Car drivers are really careful and always let bicycles first. It's amazing. Cycling in this lovely city was so nice, I will surly keep those moments in my memory for a long time, and think of them with a smile on my face. We were cycling back to the hotel even after late evening parties. And we weren't alone. There were plenty of bikers on the paths. It was wonderful! Even now when I think about, I can't help but smile. But before we turned ourselves into those cycling maniacs we had to get to the Netherlands. There is a direct flight from Gdańsk to Groningen with Wizzair line. It takes a bit over an hour.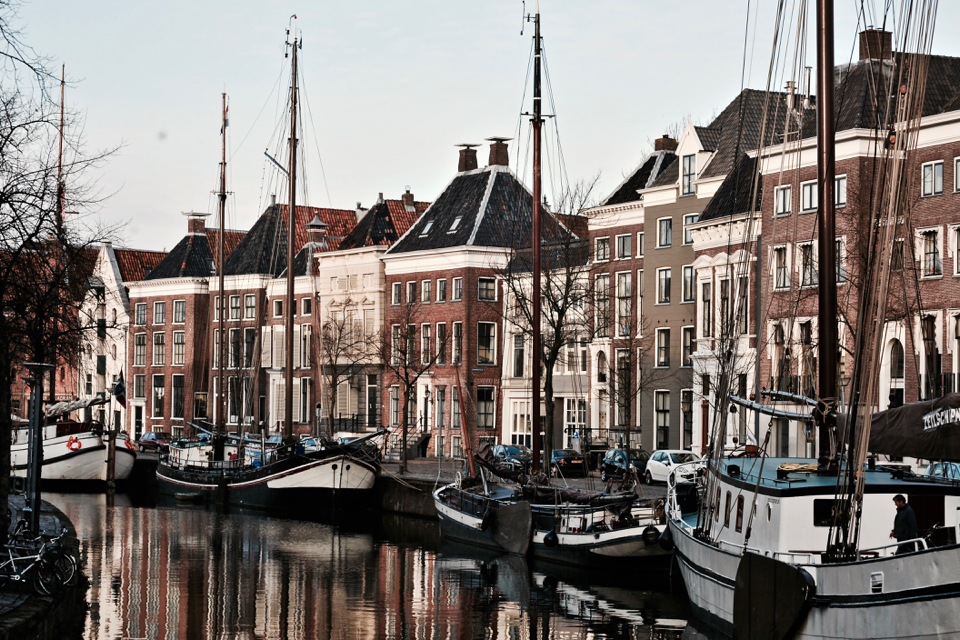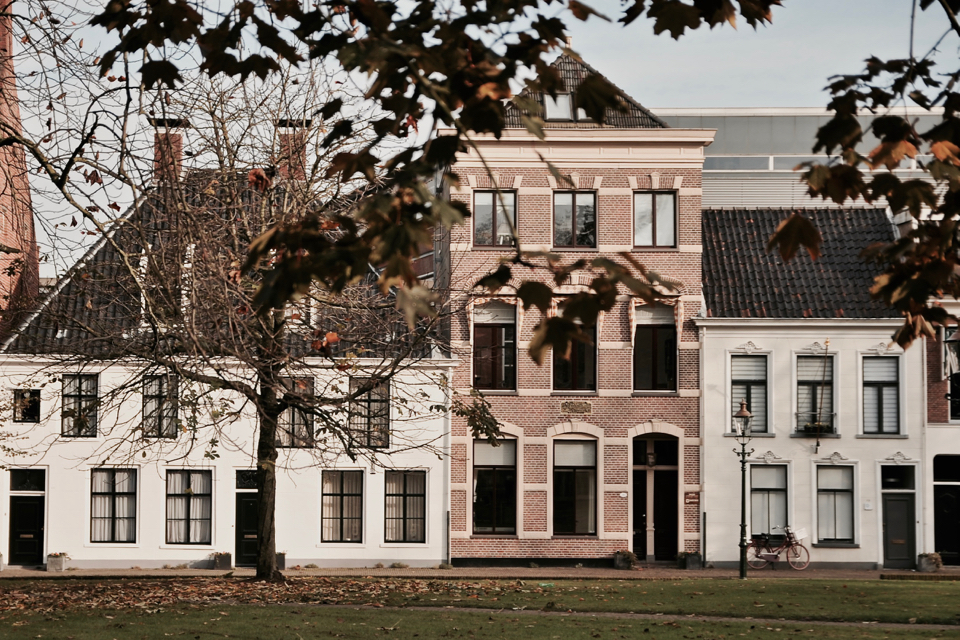 How to get to the city centre from the Groningen Airport Eelde?
The airport is quite small so you don't need to move between terminals. When you leave the building, you see the bus stop only few steps away. You can get to the city centre by a bus. To see all possible connections, you just need to enter your location and destination points on 9292.nl/en website.
On the way from the airport we looked at the city from the bus window. We found local architecture charming. No fences, everything in such an order, and those huge windows… No curtains or blinds. Surely people there have nothing to hide here. When we got to the city centre, we were astonished by its beauty and completely swept off our feet.
Groningen looks like it's been taken out of fairy tale. It resembles a city made of Lego bricks.
It is such a beautiful, neat city, just breathtaking. Colorful doors, different shades of bricks, carved lamps, beautiful door handles. Everything is perfect there. And what's even more important for me – really photogenic… We managed to take four photo shoots there!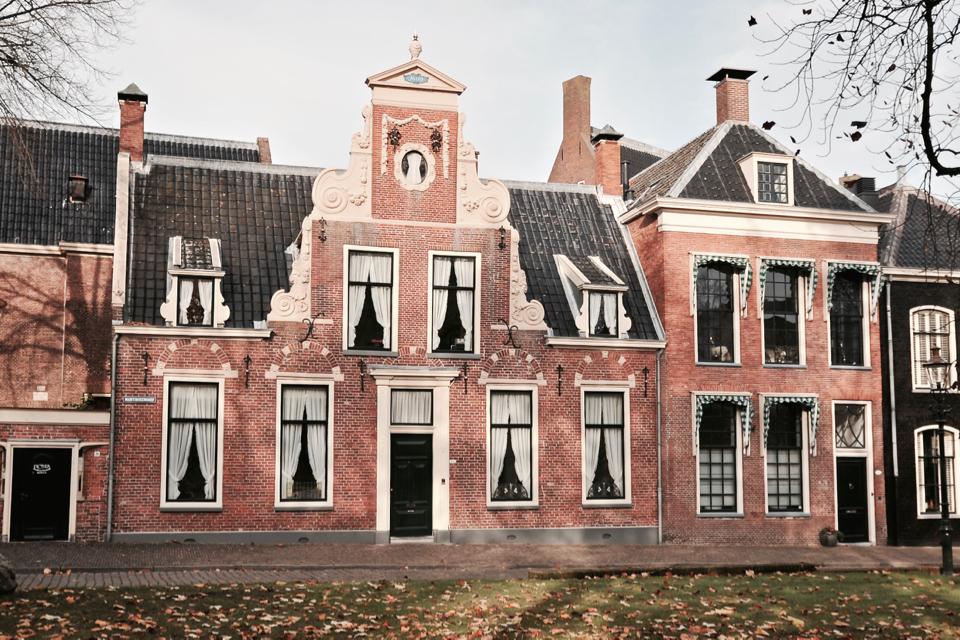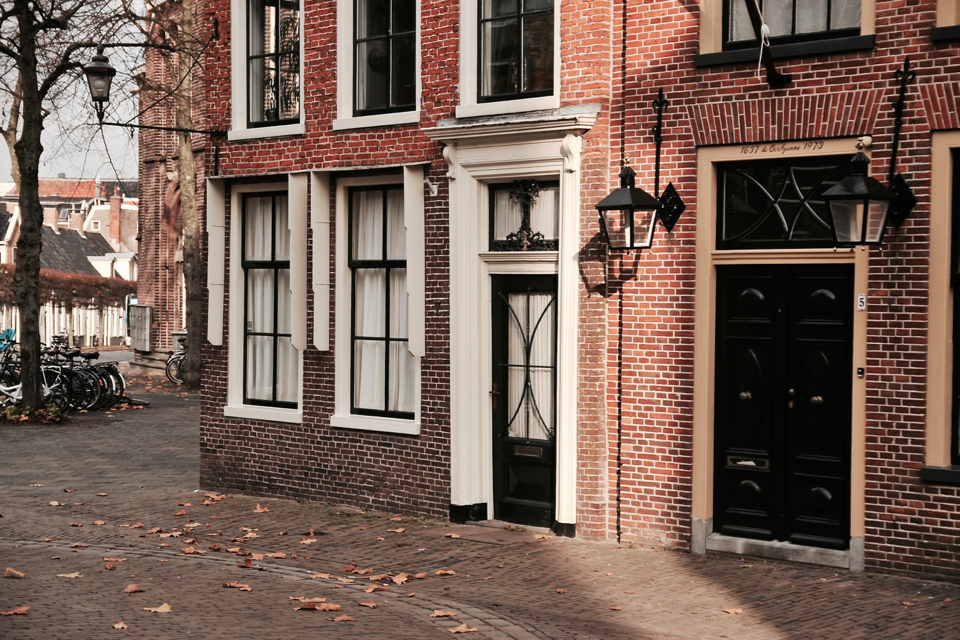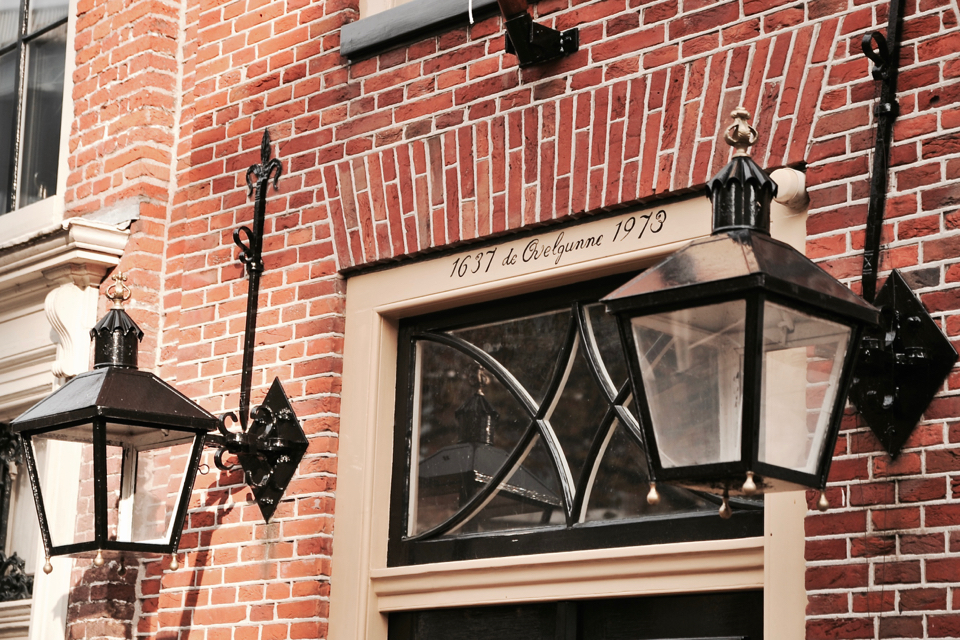 How to get around the city?
You can take a bus to get around the Groningen, but I wouldn't say it's the best way… because the best is… CYCLING, of course or just your own feet, meaning taking a walk. ;) Buses are quite rare, there is approximately one every half an hour. When we talked to the people living in Groningen, we found out that most of them use a bicycle or a car to get around the city (especially a bicycle – we are in the Netherlands, remember).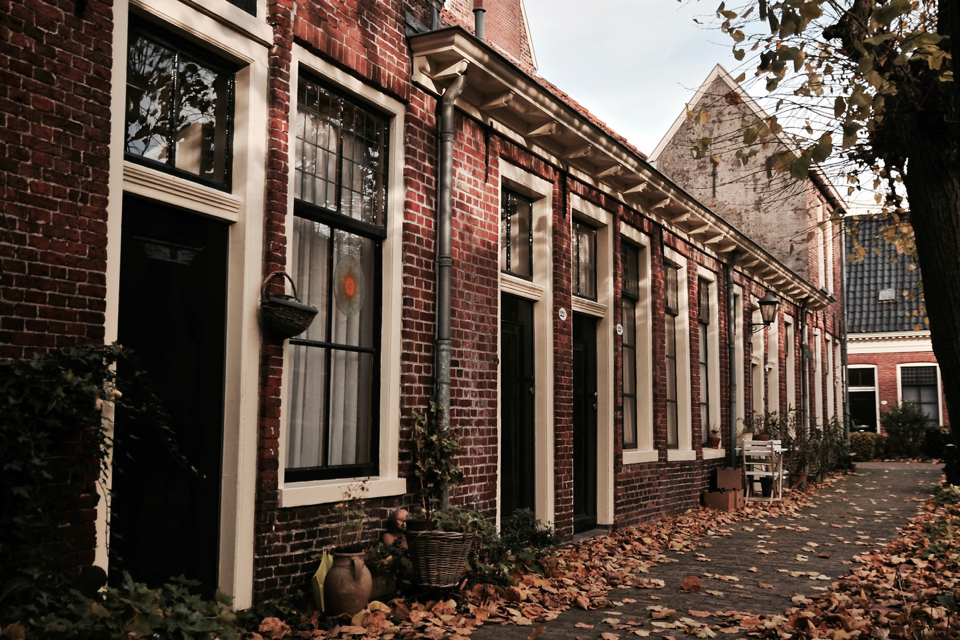 Worth seeing in Groningen.
1 Groninger Museum. It is a modern and contemporary art museum where I had an opportunity to get a good look at designs by Viktor&Rolf duo and works by Andy Warhol.
The building itself is amazing. You can't overlook it. It is situated near railway station on a special platform in a canal (part of the construction is under the water). It was designed by Alessandro Mendini. The shape of the building is impressive! The reading room interior follows the latest design trends like mint and pink walls, marble tables and brass lamps. You can read the latest Vouge and plenty of design magazines from around the world there. I really recommend visiting this place.
2 Prinsenhof Gardens.
It used to be a viceroys residency, then a military hospital and later a radio and television centre. Currently there is a hotel with a lovely restaurant and garden of course. There weren't many flowers when we were there, but I can only imagine how beautiful the garden looks like in the spring.
3 Martinitoren – a symbol of Groningen. It is a bell tower with a very narrow staircase, the perspective upstairs, however, is very wide. This view is something definitely worth seeing.
4 Bars and clubs… Groningen statistically is the youngest city in Europe. There are around 200 thousand citizens, including 50 thousand students. Maybe that's why many places are open round-the-clock. You can party 24 hours per day there!
5 Cafes. I recommend taking a walk to find a place that works for you. Interior designs in many cafes are really amazing. You can find places that look like a French cafe, others that resemble an English pub or some in a minimalist Scandinavian style.
6. Local tastes.
Aniseed-flavored jelly beans and Bax Bier. The jellies were a gift from the city. The best part is that they were in a shape of the Marini Tower. Awesome! We found out about the Bax beer reading a blog by a girl from Groningen. It's local and really worth trying.
7. Colorful houses. Google "Colourful Houses Reitdiephaven" and watch photos. You probably don't need any further convincing…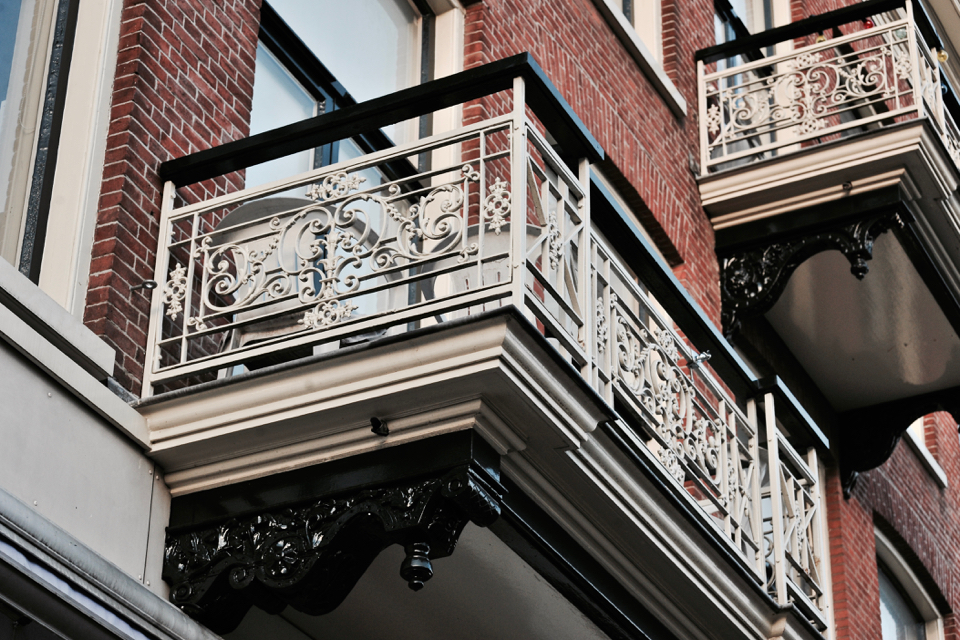 Things to remember when planning a trip to Groningen.
– There are many cafes and restaurants where Visa and Mastercard cards are not accepted.
Look for the special stickers on the door, ask a waiter or just pay in cash.
– In many places there is only Dutch version of menu. It's a bit inconvenient, but on the other hand all the waiters we talked to, were really nice and explained everything. But if you want to be completely self-sufficient try using a dictionary app.
– There are many restaurants closed on Sunday. Remember about it, when planning a weekend trip.
– Almost every place have a free wifi. In most pubs, cafes and restaurant there is usually no password required.
Post groningen what to see, things to do, top places do appeared first on shinysyl.com