FLORAL DRESS, PENCIL DRESS, RUFFLE DRESS – OUTFIT, STREET FASHION
FLORAL DRESS, PENCIL DRESS, RUFFLE DRESS – OUTFIT, STREET FASHION
FLORAL DRESS OUTFIT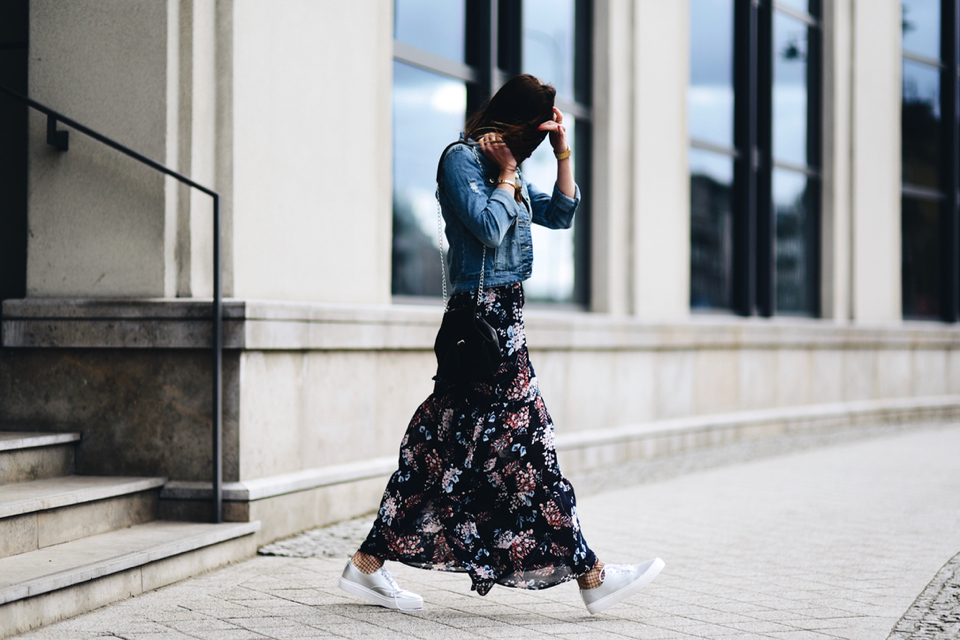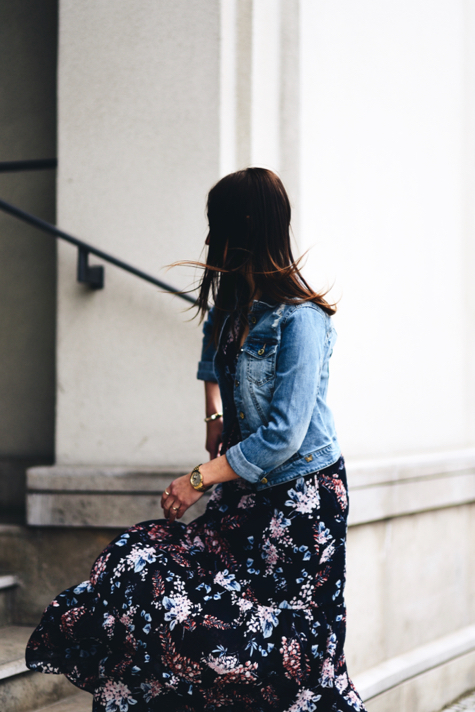 Floral dresses are so feminine. I know many of you think that they're even too feminine! There's a solution for you. Wear maxi dress with a jeans or leather jacket instead.
When it comes to shoes, choose trainers, superstars or birkenstocks.
Long dress is perfect to hide legs imperfections. Too massive thighs or calve? No problem. This dress makes it invisible.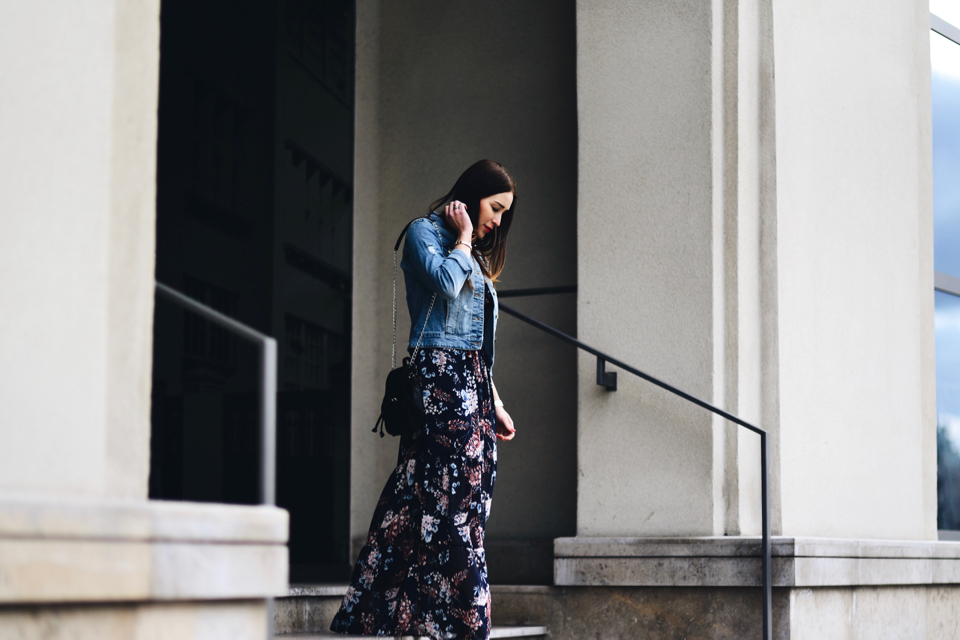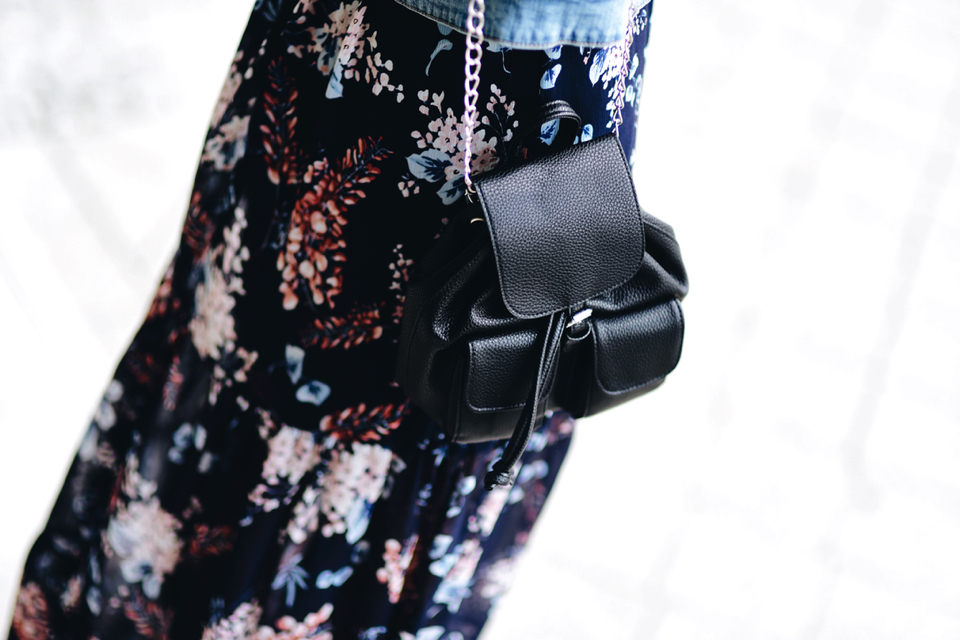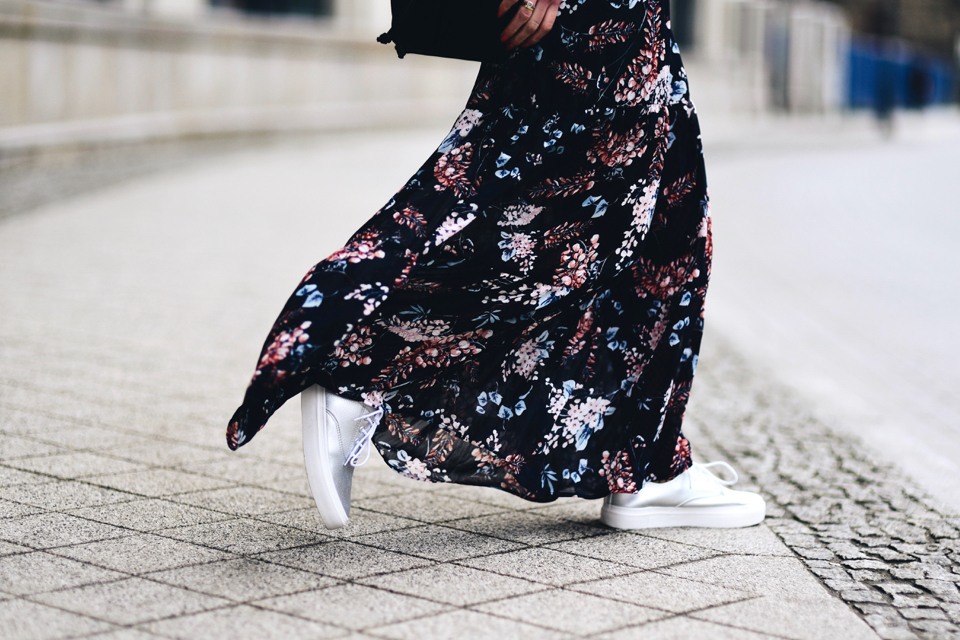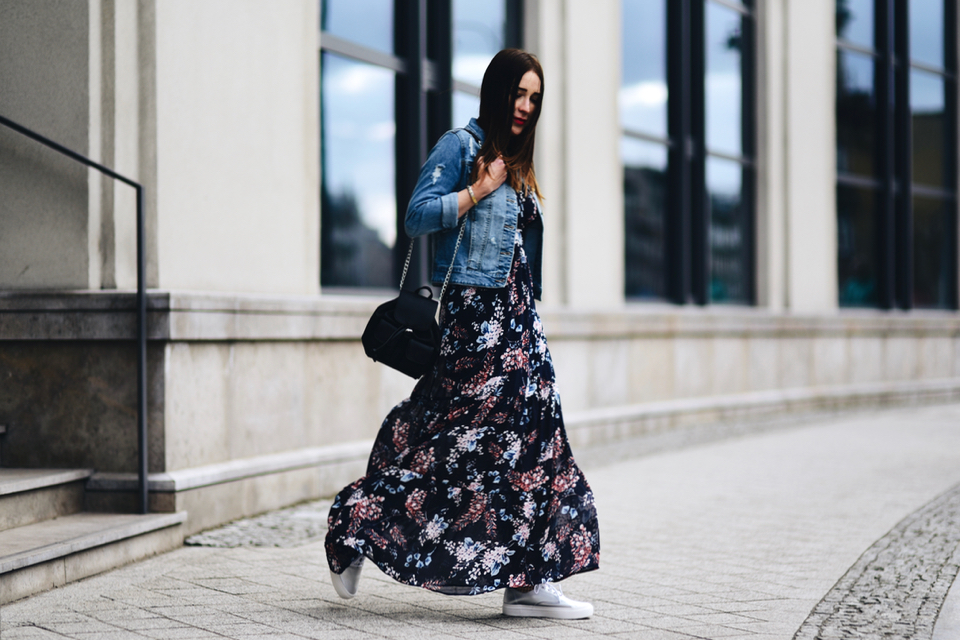 DENIM JACKET: Orsay
MAXI FLORAL DRESS: Orsay
BLACK BAG: Orsay
SILVER SHOES: Orsay
PENCIL DRESS OUTFIT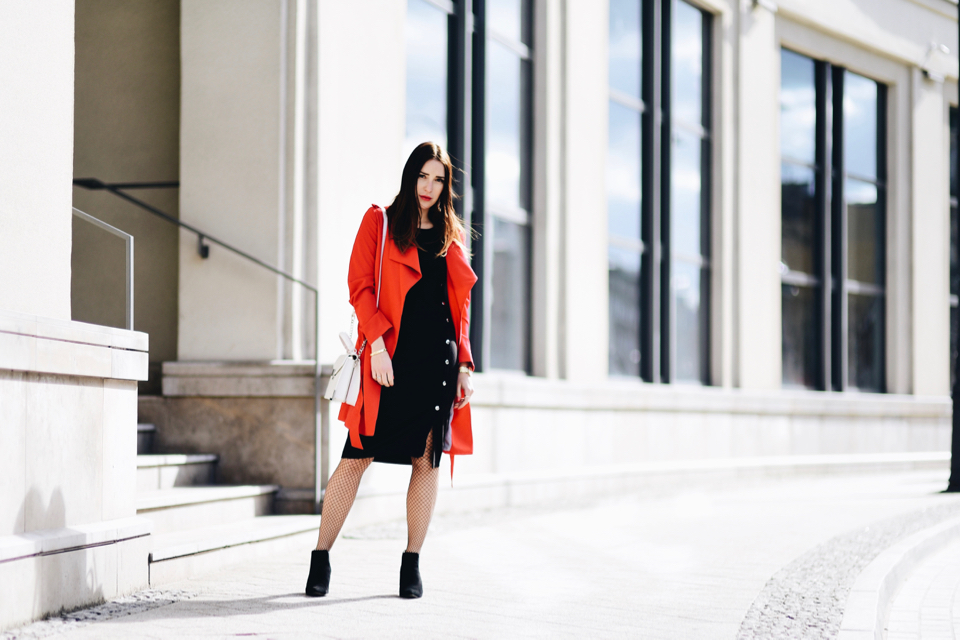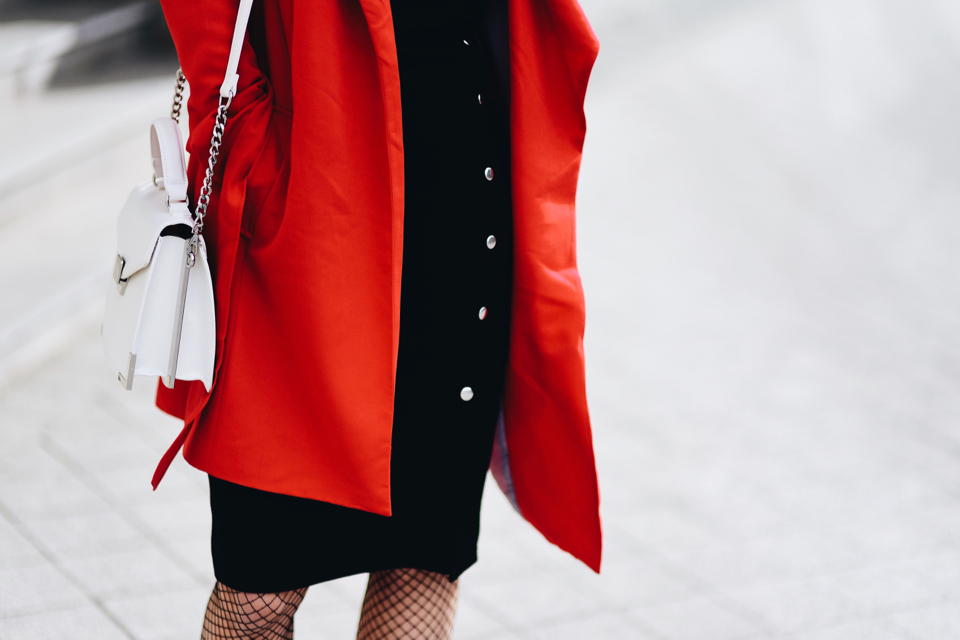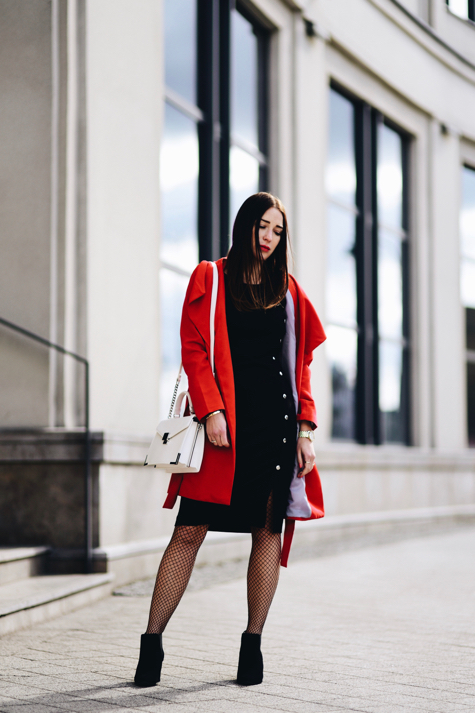 My second outfit is a pencil dress, which makes a perfect background for bright coloured pieces like this red trench coat.
For the last three years in every article about "must haves in your closet" or "how to build a classic wardrobe", you'll find a trench coat. But this season, finally, trench coat gets more attention. The most trendy are ones with exaggerated shoulders. But on a daily basis, classic cuts are more a better fit.
I wouldn't be me if I haven't got fishnet tights as a part of my outfit. Large holes fishnet tights look really fancy. I think this outfit would be perfect for evening corporate event. What do you think?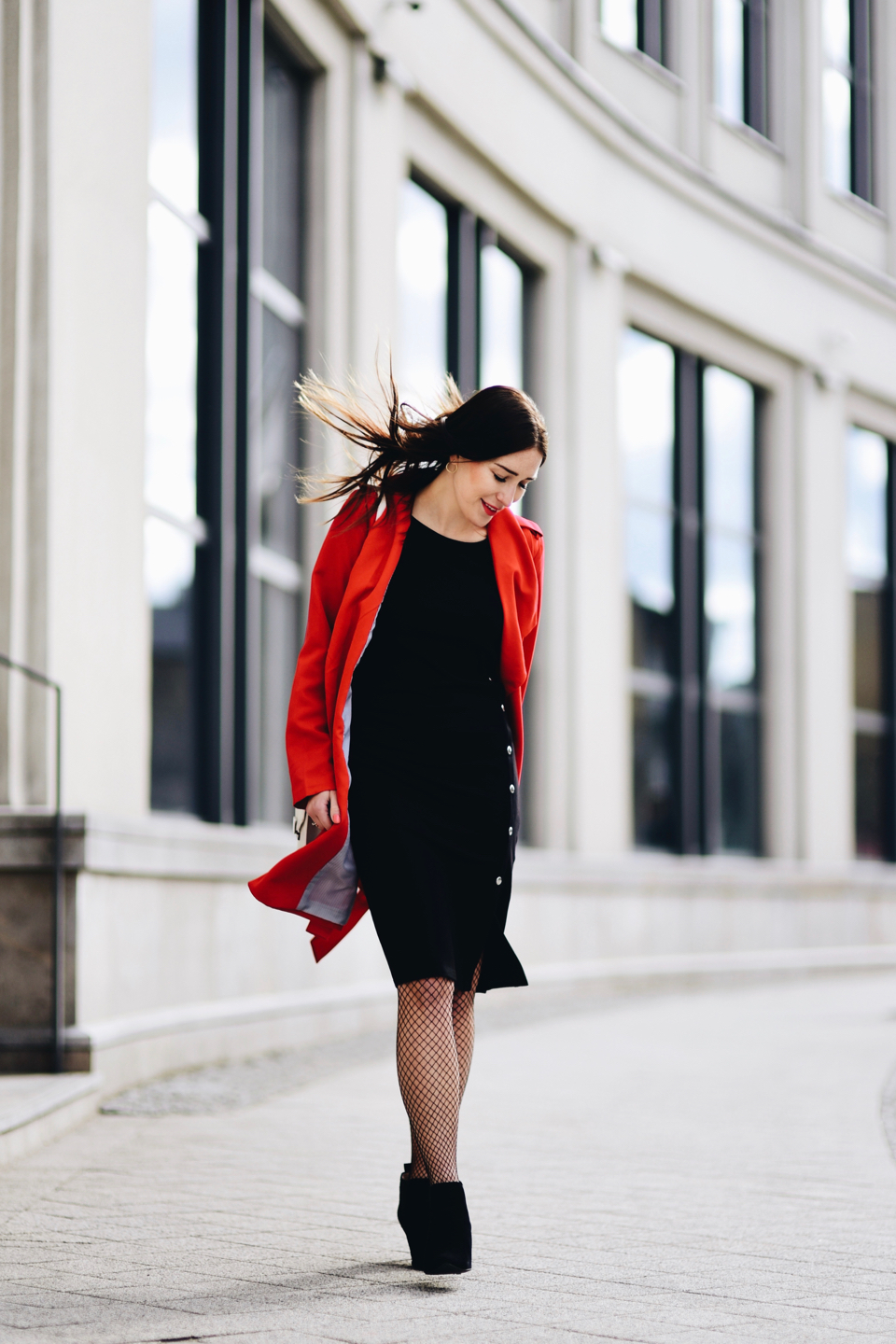 BLACK PENCIL DRESS: Orsay
RED TRENCH COAT: Orsay
WHITE BAG: Orsay
RUFFLE DRESS OUTFIT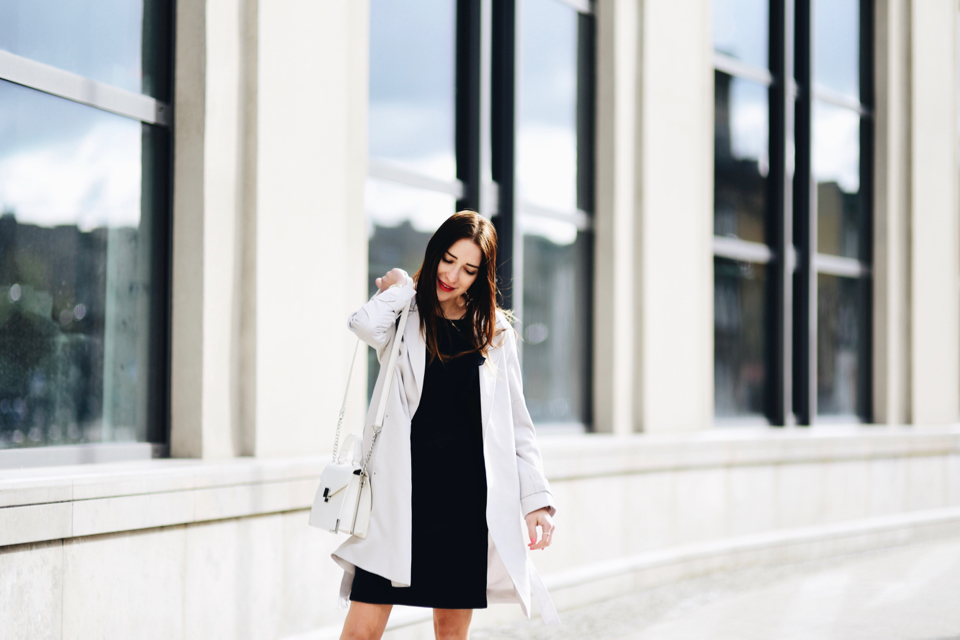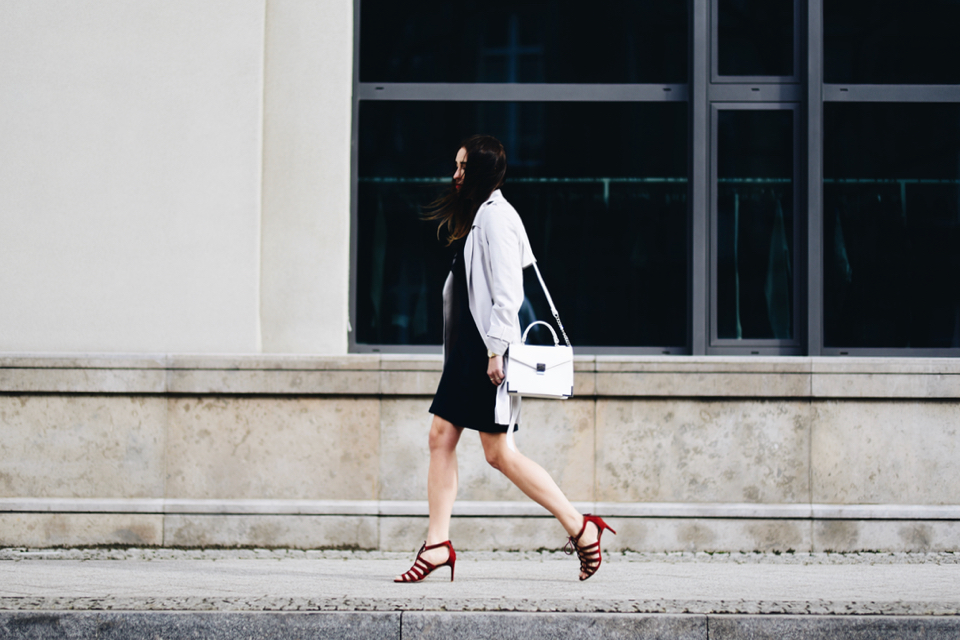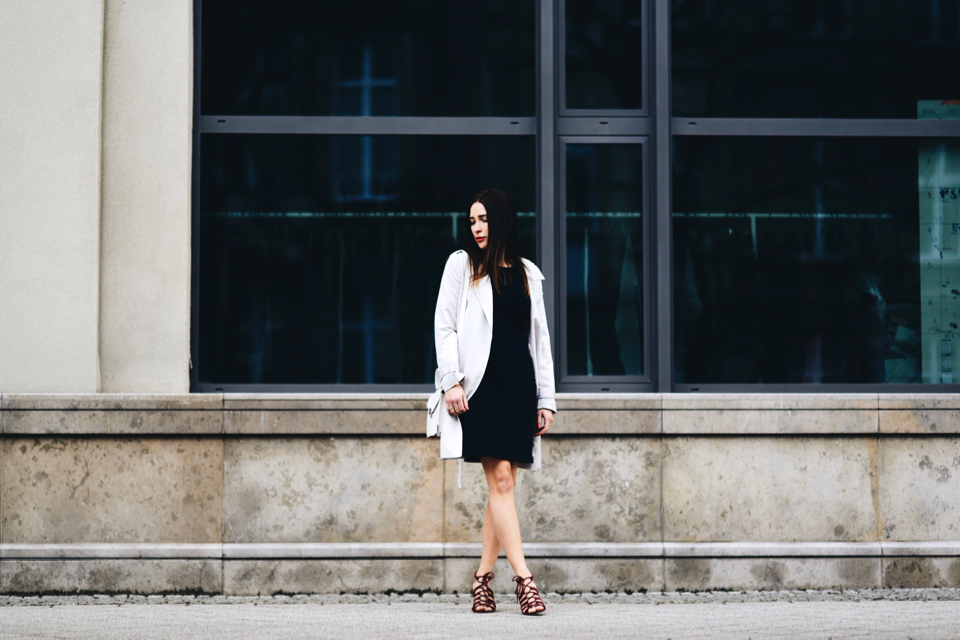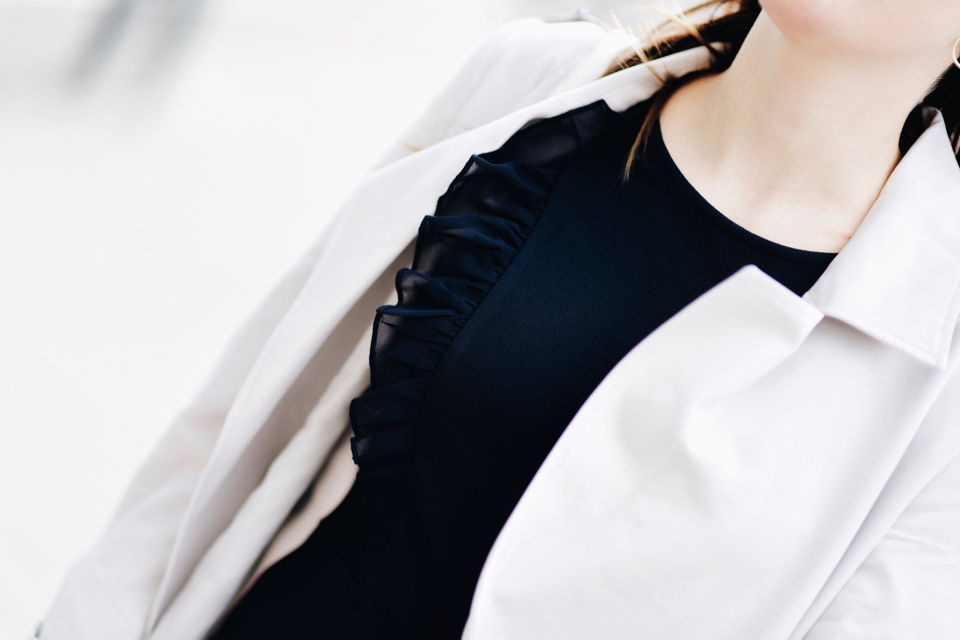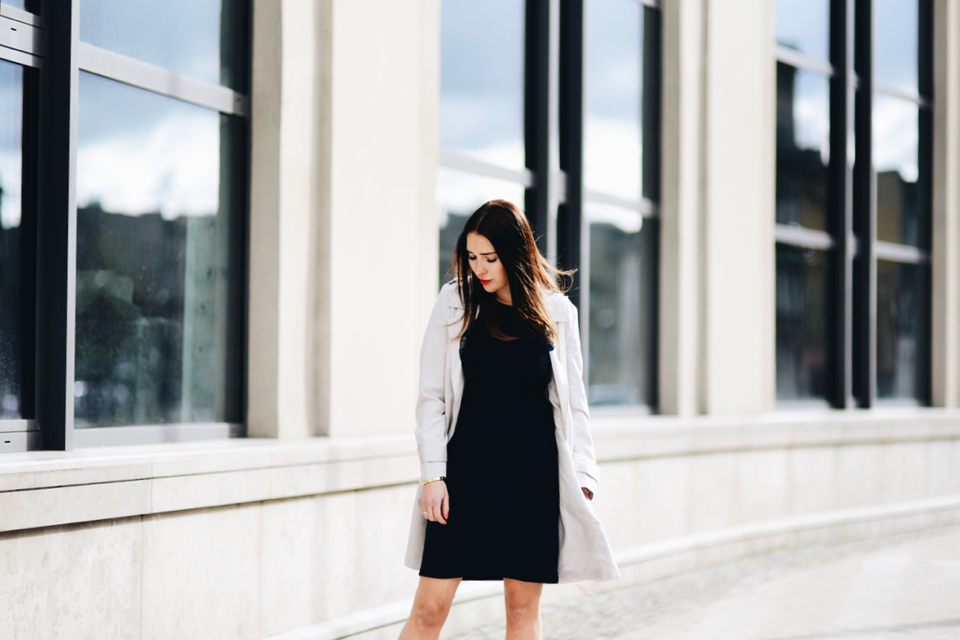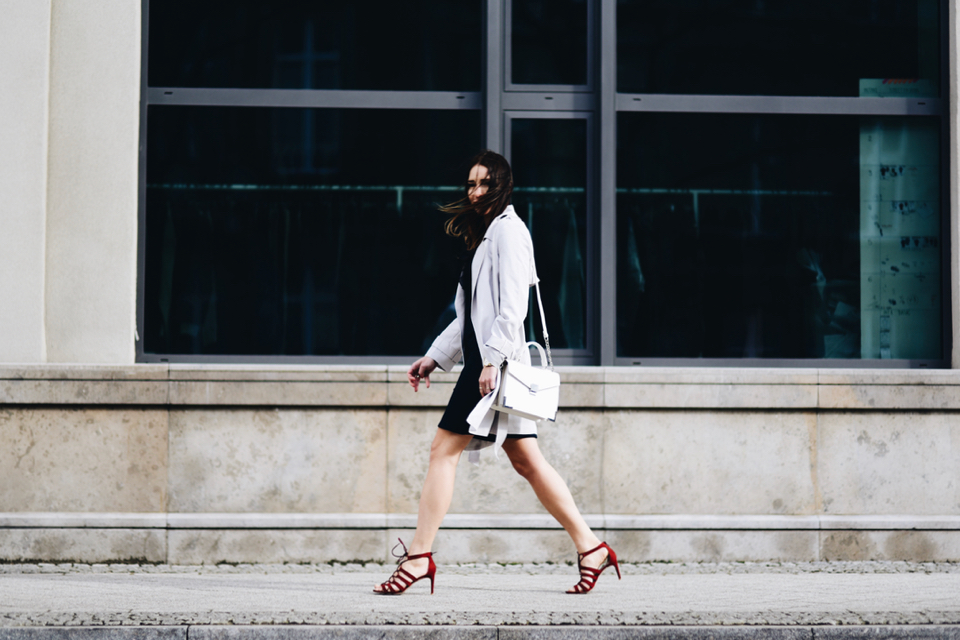 WHITE BAG: Orsay
NAVY DRESS: Orsay
BEIGE TRENCH: Orsay
Post floral dress, pencil dress, ruffle dress – outfit, street fashion appeared first on shinysyl.com